Nokia 3.1 Plus 4G Phablet International Version
The Nokia 3.1 is pretty simple and with Android 8.0 it has an up-to-date operating system. In addition, the smartphone has a 13 MP camera with autofocus, an 8 MP front camera, 16 GB internal memory and an Octa Core processor with 1.5 GHz.
For the narrow price of $129.99 buyers receive a handy Android One Smartphone of HMD global, which convinces by high processing quality. In contrast to the normal Nokia 3.1 (here the test report) with 5.2 inch screen diagonal, the Nokia 3.1 Plus has a 6 inch display.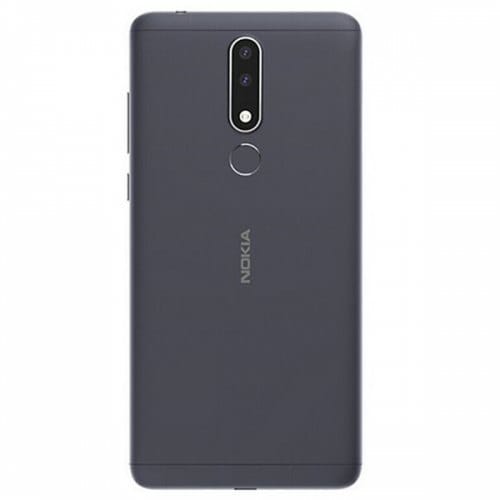 The front camera has 8 megapixels and the dual camera on the back with 13 and 5 megapixels also takes good photos, even though the internal memory for pictures with only 16 GB is not necessarily huge. With a micro SD card (up to 400 GB), however, this lack can be quickly remedied.
Unfortunately, this isn't possible with the scarce 2 GB RAM, which is why the Nokia 3.1 Plus isn't the right model for more complex applications. But if it's just about communication, the Nokia with its Helio P22 Mediatek processor is sufficiently equipped.
In addition to LTE, NFC and WLAN in the 2.4/5 GHz band are also available for communication. The endurance of the 3,500 mAh battery is good and the two Nano SIM places are quite a special feature. Thus the price-performance ratio of the Nokia 3.1 fits in any case. And the smartphone is currently hard to find cheaper than at Aldi Nord.
Especially as the dealer adds a bonus: A package included in the price of Nokia 3.1 is an Aldi Talk starter set with 10 Euro credit. Who can use thus the portable radio provider of the Discounters and wants, pays for the equipment in the long run only 139 euro – and makes at this price with the Nokia Smartphone nothing wrong.