Nubia V18 4G Phablet
The Chinese sub-brand of ZTE, Nubia, with the passing of the months has been growing in the technology market and thus increasing its consumers of mid-range equipment, had an excellent development with elite models such as the Nubia Z17 Lite, a hallucinatory terminal that belongs to say the range "Premium", which has quite interesting features, but this was just a mouthful of surprises that we have prepared its new launch, we refer to the Nubia V18, a Smartphone that moves away from the dominant aesthetics of 2018, to opt for a more simplistic design, being a terminal both affordable and punctual in its attributes. Don't miss the opportunity to meet him below, so let's get started! Anyway, please remember one thing: It is the famous Chinese company that released the world's first flexible screen smart watch Nubia Alpha.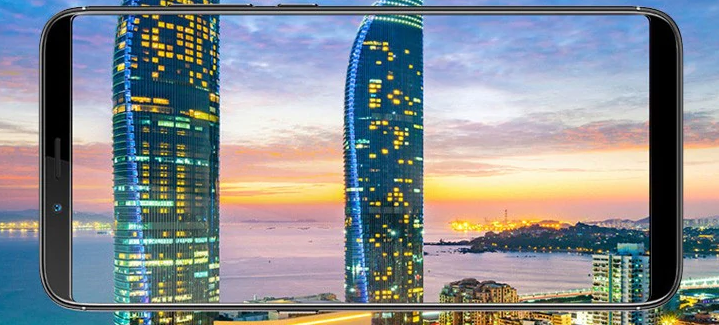 The Nubia V18 drives us crazy as it integrates a range of mid-range features with a simple design, making it an ideal choice for users with a tight pocket. With this in mind, its style is limited to the simple, maintaining a minimalist look that is available in gold, red or black, the latter for those who prefer a solid image, equally classic. In addition, it has the following dimensions: 15.87 x 7.55 x 0.78 cm and weighs: 170 grams. On the other hand, at first glance we can see that its front face lacks notch and has a selfies camera.
As for its construction, it remains the same as other models of the brand. For this reason, the material used to give body to our mobile, is the metal, which gives resistance and gives that sophisticated air, but is not all, goes hand in hand with a soft plastic finish.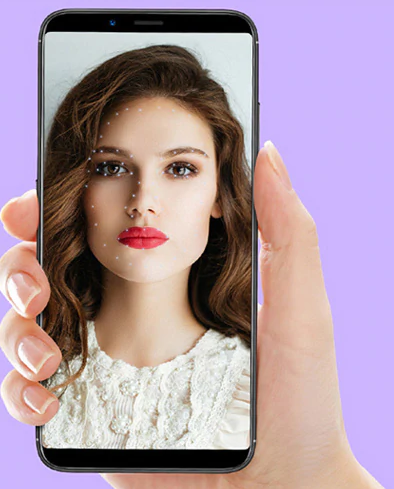 To complete the style, we add a series of interfaces that are distributed throughout its structure, which are: the on/off buttons, the volume, the slot for SIM cards, the USB port Type-C, a 3.5mm audio connector, speakers plus a small microphone. At the back there is a circular area where you can find the fingerprint identification, likewise, we find a camera, yes, only one.
The Nubia V18 defends its stance against the simple and classic, leaving sensationalism aside to opt for both functional and basic features in a mobile today, including a panel with LCD IPS technology of 6.01 inches providing an HD resolution of 2160 x 1080 pixels with 18:9 format, which guarantees a visual feast that shows exquisite details despite its low price. Finally, in this case we do not have notch, getting a more conventional front. Of course, with corners that are slightly rounded.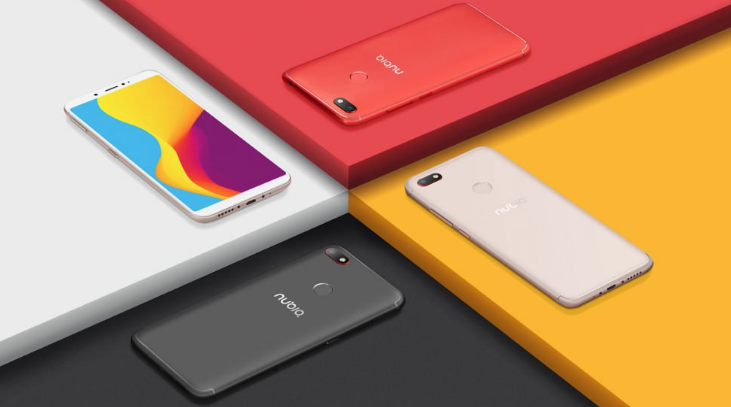 The Nubia V18 is a medium range that seeks to offer decent performance at a good price, reaffirming its goal of affordable cost for any user, therefore is equipped with a processor something old, it is the Qualcomm Snapdragon 625 (MSM8953) that works at a speed of 2.0GHz is also accompanied by a 506 Adreno GPU, also supports expansion of internal storage up to 200GB through a MicroSD card, while for all those who consider space essential, the phone has an internal memory of 64GB and 4GB of RAM.
The Nubia V18 challenges mid-range equipment, because despite having an essential photographic field without novelties, promises to ensure images sharpness, colorful, in real movements and with exceptional clarity at any time, so it will be a real pleasure to capture those moments that we want to immortalize. For these reasons, it boasts a main camera with a 13.0MP sensor with an f/2.2 aperture, as well as a host of ultra-fun features such as facial beauty, face detection, PDAF focus and LED flash.
Finally, for a terminal of this century this complete has a camera on the front panel, which many have called selfies and this incredible device is no exception, featuring one with a sensor of 8.0MP plus an aperture f/2.0.

The Nubia V18 offers an autonomy worthy of a team of its category, which provides hours of entertainment on a continuous basis, for that reason, has a non-removable lithium-ion battery with a capacity of 4000 mAh, but this is not all, one of the few distinguishing features of this new mobile is that it has Neo-Power 3.0 technology, which allows it to be used to charge other devices with a USB cable On The GO.