Orimag P9 DLP Small Home Using Projector
Last day, we tested the Orimag P8 DLP mini projector for you, packing it into your travel pocket. The segment of really small portable projectors is not very widespread, a competing P9 model from an unknown Orimag.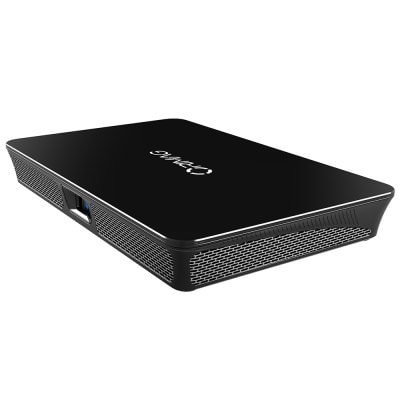 Thanks to its dimensions of 18.50 x 12.40 x 2.50 cm and the aluminum body, The Orimag P9 looks like a TV BOX. The DLP is capable of displaying an image at a resolution of 854 x 480 pixels with a 4: 3 aspect ratio with an 80-lumen LED (lifetime 30,000 hours) and a 1000: 1 contrast ratio. The manufacturer specifies the projector's optimum projector distance from 0.3 to 3.5 meters, and can be sharpened manually through the side wheel.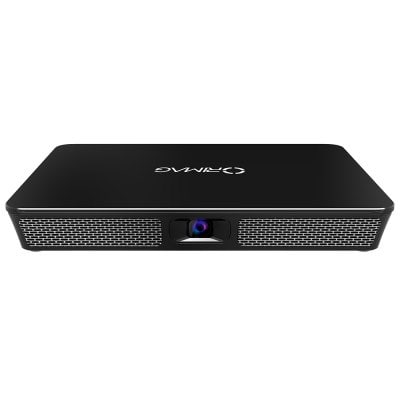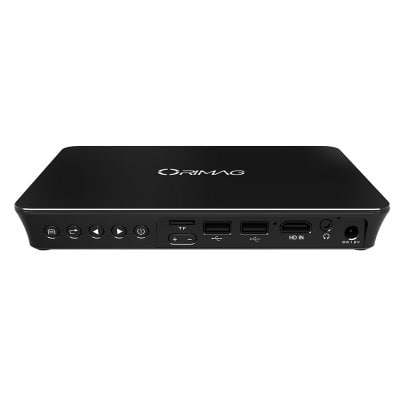 Connects to your phone, tablet or computer with dual-band (2.4 GHz, 5 GHz) Wi-Fi, media can also be played with MicroSD cards that support up to 32GB of projector. Built-in 2000 mAh battery by manufacturer is enough when fully charged for 1.5 hours of operation. Also interesting is a built-in loudspeaker, but the quality of the illusion we do not do.