Pilot Era is the World's First True All-In-One 8K 360 VR Camera
We love curious gadgets, the different ones, and when young people with restless minds get together to hit the coconut from there only interesting devices can come out. This is the example of PiSoftech, a company founded by students from the University of Science and Technology in Hong Kong that has just presented what the smartphone of 360 cameras might look like. Keep an eye on what these guys are proposing to us because the solution is ingenious, and that is that their Pilot Era camera promises a lot incorporating 4 lenses, a full color touch screen and 8K resolution to capture images and videos in 360 degrees with the best quality on the market.
As promised, just in these hours, Pisofttech has launched the crowdfunding campaign of Pilot Era on Indiegogo. The first all-in-one 8K 360° camera is on sale at $1799 with a 30% discount on the list price ($2599), but the offer is limited to the first 50 units and for only 24 hours, then the price will increase to 1999 dollars. Those who have subscribed to the newsletter in recent days, to stay up to date on the project and be notified about the start of fundraising, are entitled to the "Super early bird discount" of 800 dollars but has no time limit or unit. Of course it is worth the price, but if you are looking for a cheaper camera, then I recommend you check out the Insta360 ONE X.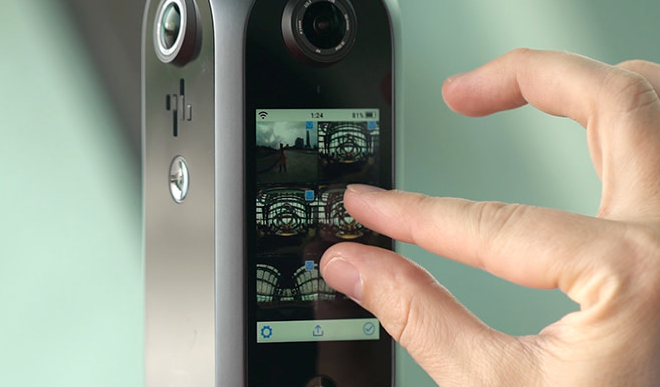 In a few minutes, the campaign has already reached its goal: by the time we write, thanks to the contribution of 22 backers, Pilot Era has reached and exceeded the target of about 18000 euros (+156%) with a sum of over 27000 euros. So, the project is already a success. The first expeditions for the financiers are expected in June, but we will keep you updated on the development.
But what exactly is Pilot Era? It's the first real 360° all-in-one VR camera, a device that presents a series of technological innovations that could change the world of virtual reality and content creation, bringing it closer to the mainstream. Pilot Era is focused on improving efficiency, especially for some professionals and in certain usage scenarios.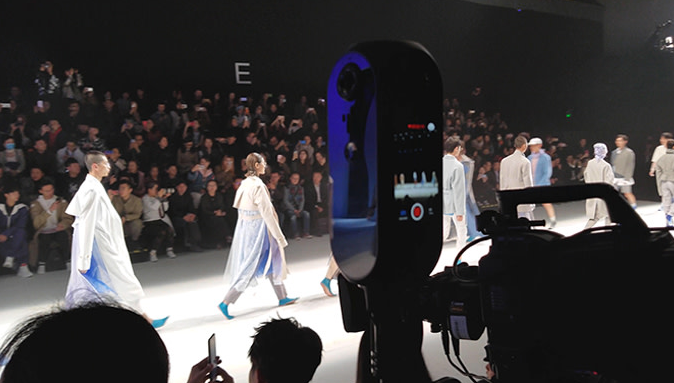 The Pilot Era is a professional 360° VR 8K camera, equipped with four Sony fisheye aspherical lenses with f/2.28 aperture and 122° viewing angle, capable of capturing every detail with precision. You can shoot 360° and in 8K resolution (8192 x 4096 pixels) at 7fps or in 4K at 30fps with real-time processing, or in 8K at 24fps in post-production. What distinguishes Pilot Era from any other VR camera, in fact, is the ability to stream to Facebook, YouTube and other platforms, take and publish images on Google Streetview, capture videos with 8K resolution and process them together without the use of a PC.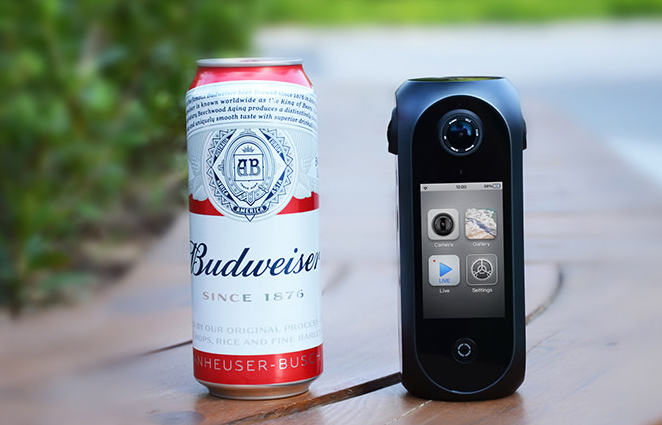 The Pilot Era features a 3.1-inch high-definition touch display combined with an intuitive Android-based operating system, which allows you to perform in real time all the operations necessary to make a movie: recording, stitching, previewing and adjusting settings. The operating system is called Pilot OS, it is user-friendly and supports various extensions as well as OTA updates. Thanks to a full-function USB Type-C you can then adapt the camera to many types of peripherals and add microphones, power banks and additional screens. There is also WiFi, Ethernet and 4G-LTE (the 5G update is coming soon). The camera weighs 690 grams and is pocket-sized (16 x 6 x 6 cm), has a removable 7200 mAh battery that can provide up to 3.5 hours of 8K video and integrates 512GB of memory to store over 6.5 hours of video and up to 26 thousand panoramic photos.