PomeIo JL801E 8.8Ah 8 inch Folding Electric Scooter
The Pomelo brand, known so far for its electric skateboard (the P5 longboard), has an electric scooter, the JL801E, in its catalog. Its features augur a model value for money, which could be an alternative or a competitor to the famous M365 Xiaomi.
PomeIo JL801E: a bit of context
Among the many Chinese companies trying to enter the electric mobility segment, few are able to make themselves known under their own brand. Most are condemned to produce skateboards, wheels or scooters which will then be sold in various colors, online or at retail chains.
From time to time, one of them manages to stand out from this fierce competition, either because it has implemented a really effective marketing, or because it has resources and financial levers that the others do not have, either because it has developed a truly original product …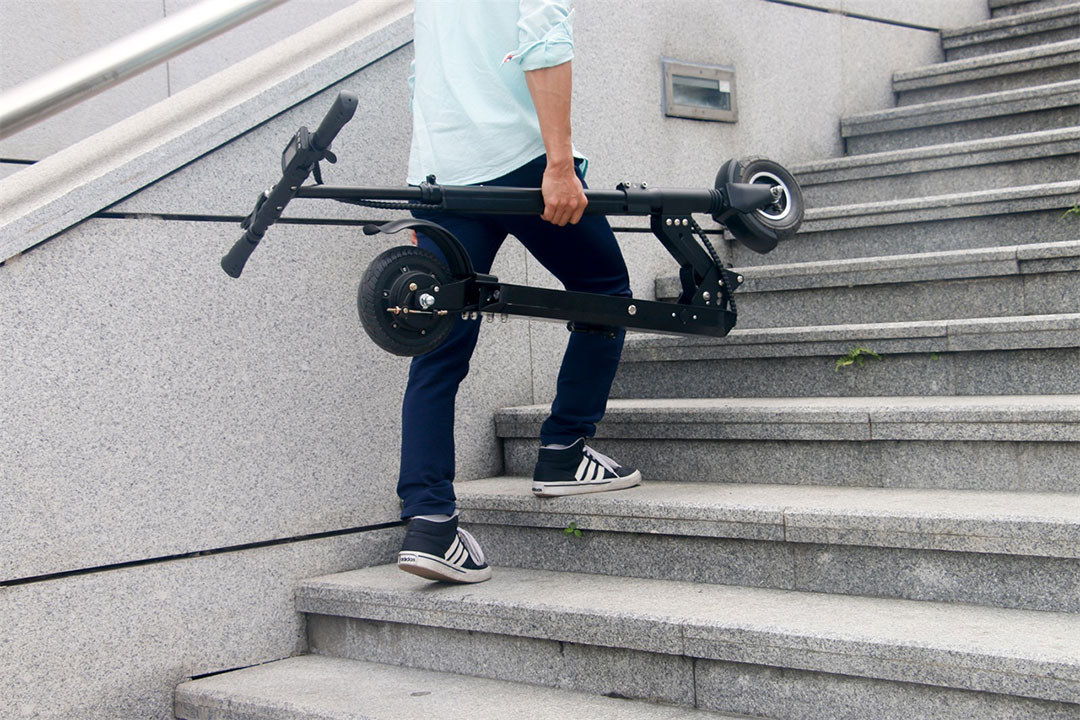 Freefeet, based in Shenzhen, has managed to play on at least one of these tables with its first electric skateboard, a longboard called Pomelo P5. Its very flexible deck, its removable battery, the availability of official spare parts and small gadgets like the micro-USB charging cord for mobile phone have managed to make it known and distributed internationally. We find the P5 among the main international e-merchants, but also in the French network via New Walkings (which also distributes Inmotion or Mercane ). Freefeet still offers white label production and design services (OEM or ODM), but has managed to position its own product on the market, which is a good sign.
While waiting to offer you a P5 test (hopefully soon), we recently discovered that Freefeet also had a folding electric scooter, the Freefeet F6, in its catalog. It also appears as Pomelo JL801E at Gearbest, which exports them from China. A recent flash sale positions it at around 330 euros, making it an alternative to the  Xiaomi M365 scooter.
Given the excellent value for money posted by the latter, difficult not to be intrigued by the Pomelo scooter: on paper, it offers features at least as interesting as those of the M365, for a similarly overall price.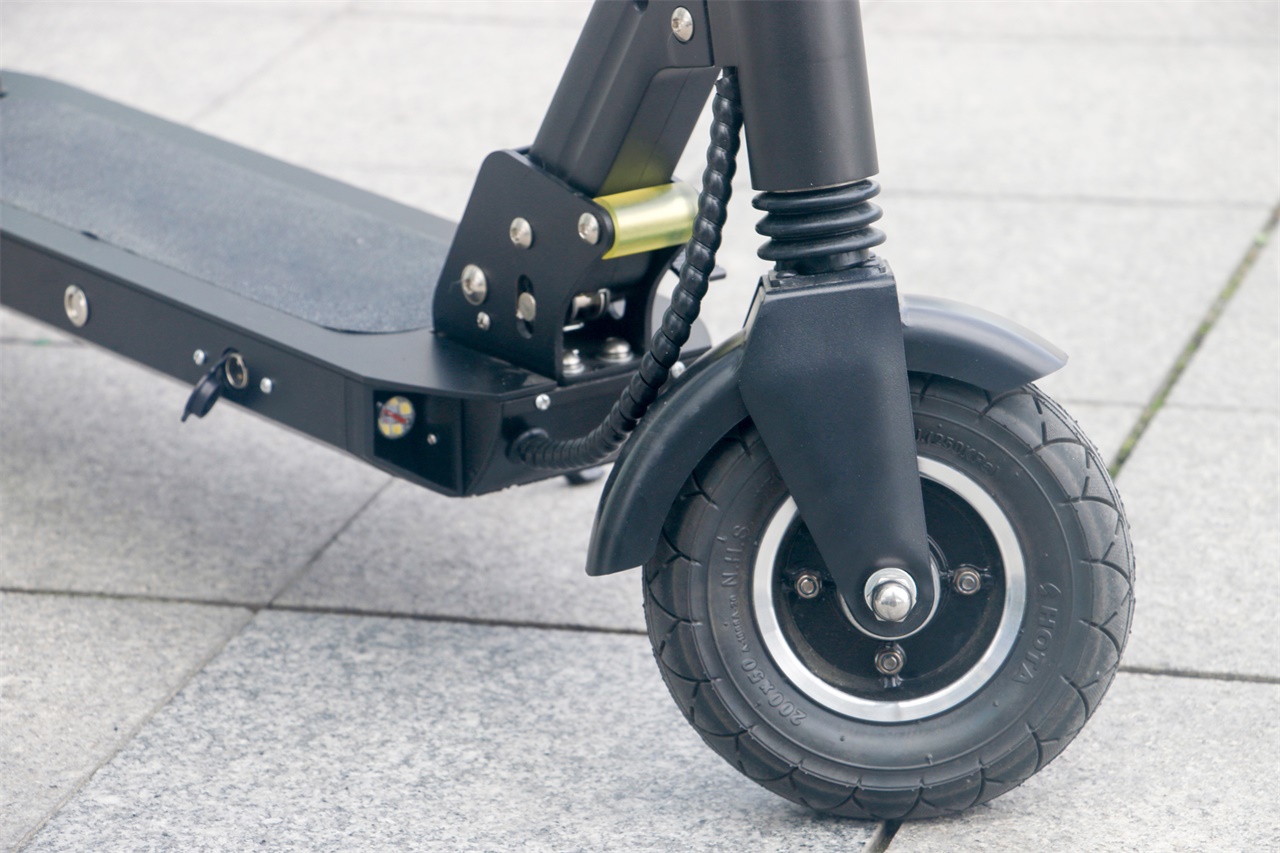 PomeIo JL801E Features
The PomeIo JL801E (or Freefeet F6 in China and the United States) is given for a theoretical autonomy of 25 to 30 Km, a top speed of 35 Km / h and a carrying capacity of 120 Kg. Powered by a motor 350W, it is powered by 36V and has a battery of 8800 mAh. Given a weight of about 16.8 Kg, it has a drum brake on the rear wheel that also includes the engine, with energy recovery when braking. The front wheel benefits from an inflatable tire, while the rear is a priori a solid tire.
Among other small details, we notice the presence of a height-adjustable stem (three levels proposed), a handlebar whose handles are folded simply and a spring damper both at the front and the back. These different details welcome for comfort are lacking in the M365 Xiaomi, which can however boast of its look, its brake light and its rear disc brake, and a lower weight.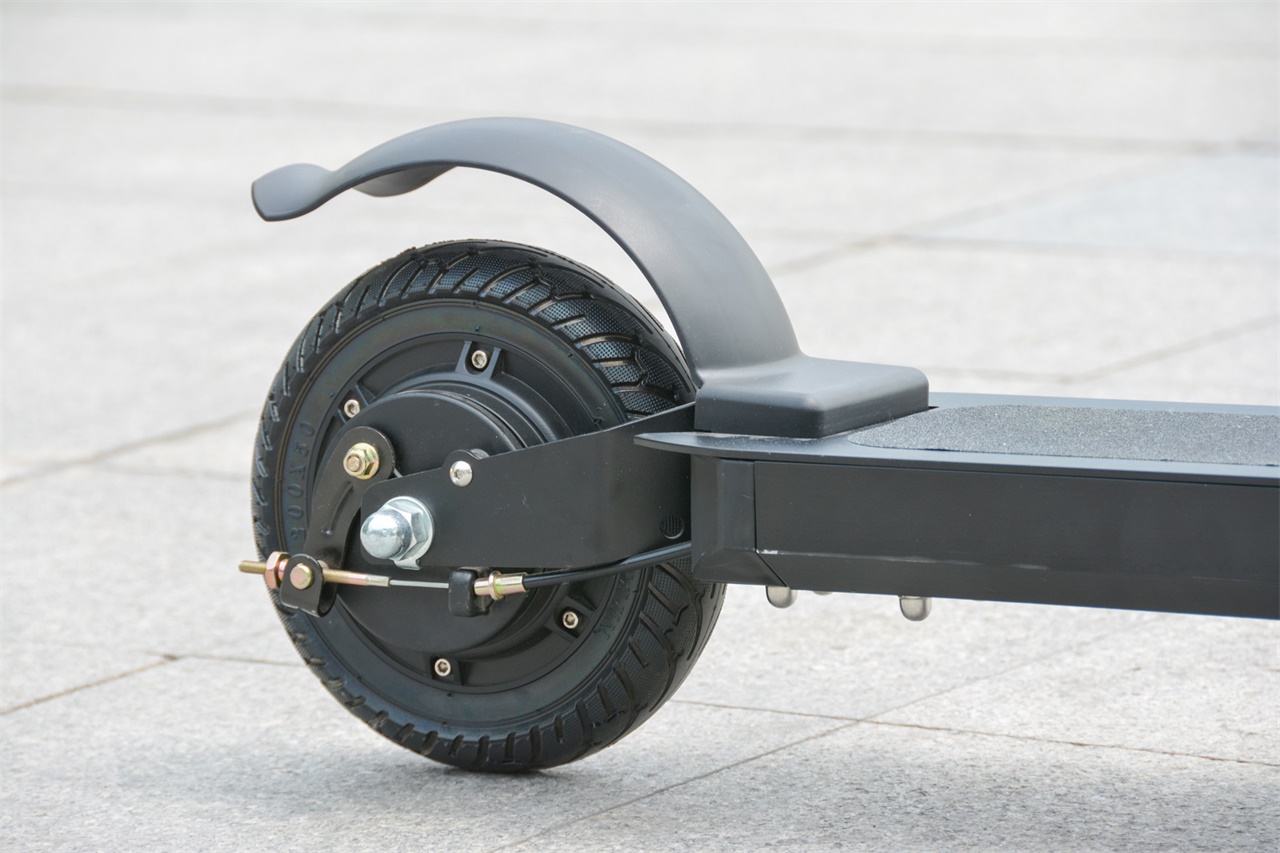 The PomeIo JL801E also skips the front headlight, handy to be seen riding the M365. On the other hand, it gains a small LCD meter with display of speed, mileage, battery voltage and remaining battery life, where Xiaomi chooses to transfer this information to the smartphone screen.
Freefeet / Pomelo's scooter must be deadlocked on the Bluetooth link and the smartphone synchronization, which means that it will not have to rely on a regular monitoring level firmware. That said, if the scooter is reliable, the updates are not really necessary!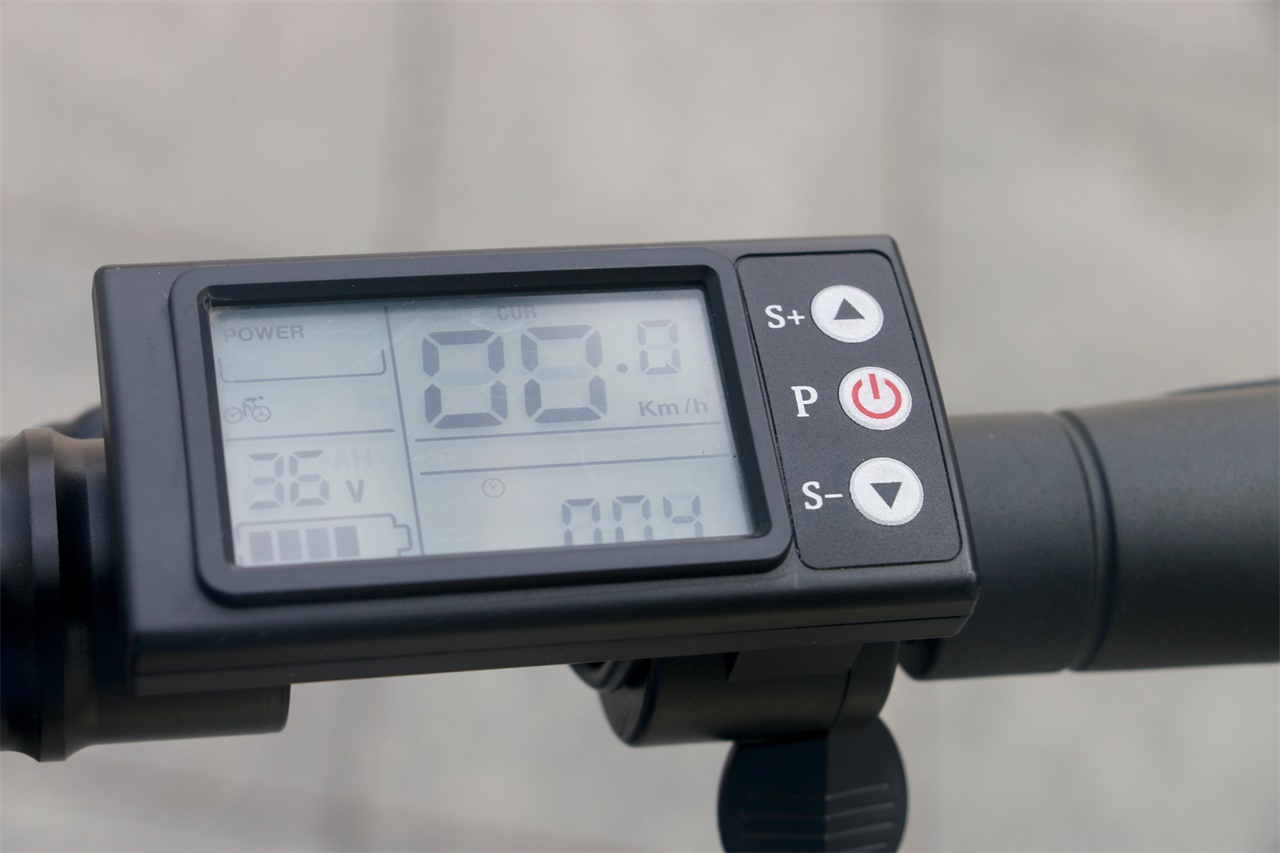 In the end, the PomeIo JL801E has no shortage of assets, recalling the M3365 by some aspects and the E-Twow Booster S2 by others. It is therefore expected to see how it behaves once launched on the bitumen, and if the quality of manufacture can consider to fend for itself with a model imported from China pending a possible representation in France. The design seems to present good ideas, but also some weaknesses and disappointing finishes, especially at the grip or the cover that protects the power connector. In short, to follow!
If you have the opportunity to try it, do not miss to share your feedback in the comments.