Proscenic M8 Pro Smart Robot Vacuum Cleaner
Proscenic M8 Pro is a new robot vacuum with LDS 8.0 laser system and integrated mapping, 250-minute battery life and self-cleaning station. It's on offer on Geekbuying with other similar models at a price of $549.99 and free shipping from DE warehouses.
As the years go by, robot vacuum cleaners are getting smarter and smarter, offering a valuable aid in the daily cleaning of the home and almost eliminating human intervention. The most advanced models, in fact, not only recharge themselves by returning to the base when the battery is about to run out, but they also clean themselves, sucking up the dust collected in a separate container. This technology has several advantages, both from a hygienic point of view because the robot is always clean and from a practical one because you no longer have to worry about emptying its tank.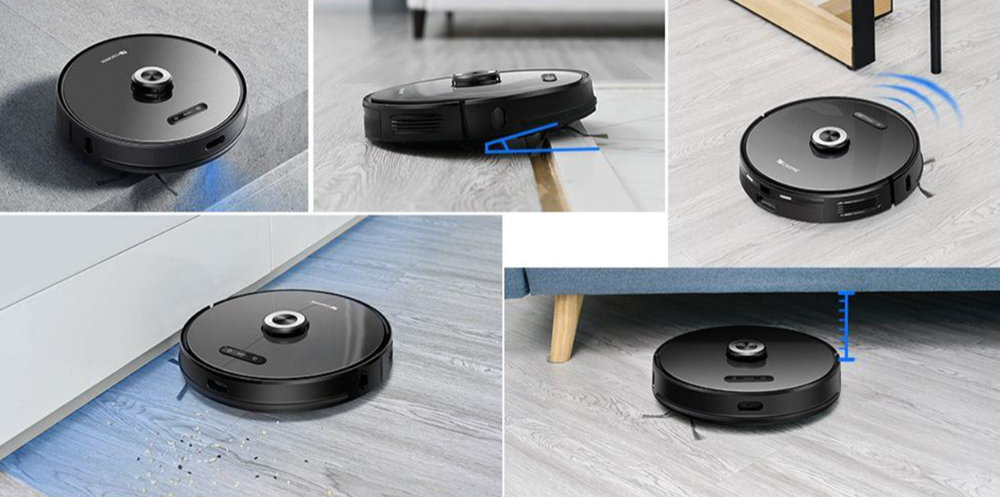 Proscenic M8 Pro is a 2-in-1 robot vacuum, so it comes with a 280 ml container for vacuuming dirt and a 300 ml water tank for washing floors, but its most interesting feature is the charging station, which integrates a container into which the dust collected in cleaning will be automatically "dumped" through a powerful suction force.
The device features an LDS 8.0 laser system for multi-directional 360-degree scanning, reconstructing the floor plan of your home or room with great accuracy on the ProscenicHome app, for more thorough cleaning. It also supports creating multiple maps, for those living in villas or multi-story homes, and multiple cleaning modes (full, custom, zoned, and so on).
It integrates a 5200 mAh battery, which should ensure an autonomy of about 250 minutes (just over 4 hours) in silent mode and, in case the battery level is too low, the robot will automatically return to the base to recharge and start cleaning again from where it left off. On board, we also find various sensors that allow the device to easily overcome obstacles, with height differences of up to 20 mm and not fall down the stairs, as well as go under furniture or go around walls.
The Proscenic M8 Pro is powered by a 50W brushless Japanese motor and has a suction power of 2700Pa, which is adjusted automatically, to be effective on both harder (ceramic/parquet) and softer (carpet) floors. Finally, it supports voice commands, so those who own an Amazon Eco or Google Home smart speaker will be able to operate this robot vacuum with just their voice.