Rcharlance S8 5.2Ah Folding Electric Scooter
With the popularity of Xiaomi M365, many Chinese manufacturers have begun to produce similar Electric Scooters. Just let yourself drift – the electric scooter Rcharlance S8 makes it possible! At GearBest you get the battery-operated and foldable scooter with a range of 30 kilometres for $299.99.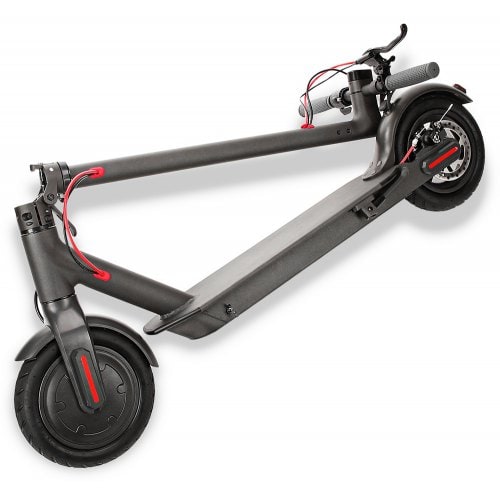 The Rcharlance S8 electric scooter on offer is the EU version, which of course comes with the appropriate accessories such as a power supply unit with the plug customary in this country. As mentioned at the beginning, the shipping costs and Co. are already included.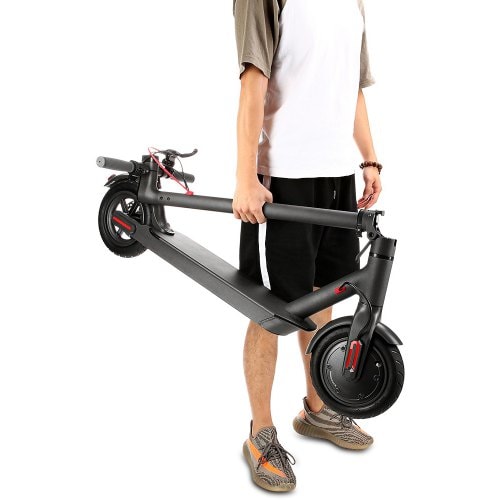 The electric scooter is ideal for doing quick things without much effort. When the battery is fully charged, you can drive about 30 km – the less the driver weighs, the greater the range. The charging time is 5.5 hours. The Rcharlance S8 can therefore be charged easily during work or overnight.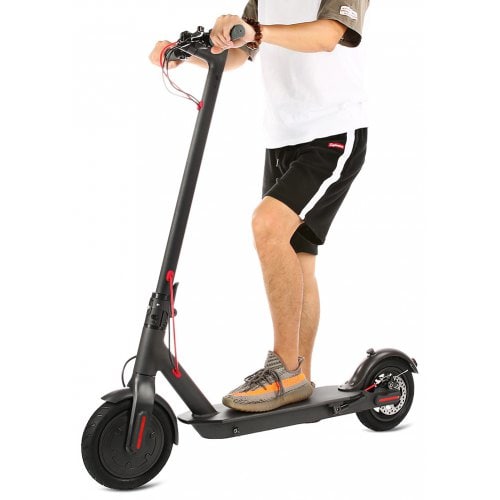 Its rechargeable battery gets it going properly: up to 25 km/h are possible; in power saving mode it is 18 km/h. Unfortunately, the comparatively high speed means that you can only use the scooter on non-public or private property – it is not road legal.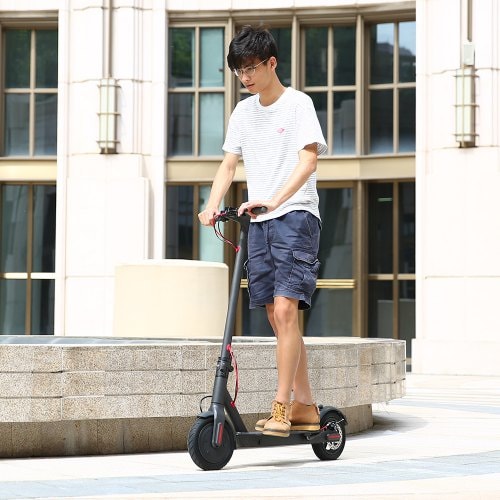 In the dark, a 1.1 watt headlight and a red taillight ensure that you are seen and can see where you are going. In case of heavy rain, it is better not to use the electric scooter, because according to IP54 it is only protected against water jets from all directions, but not waterproof.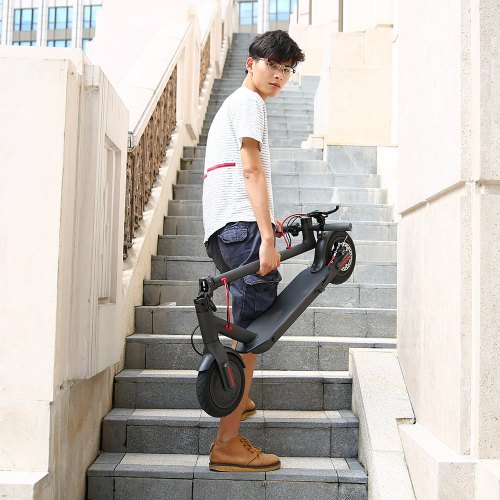 With just under 12.5 kilograms, the Rcharlance S8 is not a lightweight, but has a pleasant size of 108 x 43 x 49 centimeters when folded in order to be able to transport it more or less comfortably.