Xiaomi Redmibook 13 Laptop
The Chinese manufacturer updates its 13.3″ Xiaomi RedmiBook 13 notebook with a move to the new Intel Comet Lake-U chips. There are three new models based around this chassis the size of a sheet of A4 paper.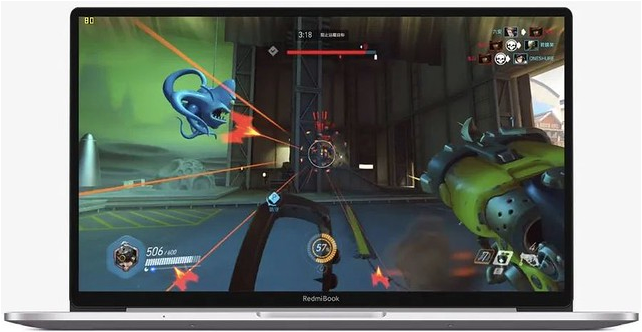 The gear will go on sale from December 12 in China with 3 declensions announced: The first will ship a Core i5-10210U, a quadruple heart and eightfold Threads with 6 MB of cache memory and frequencies oscillating between 1.6 and 4.2 GHz. With a TDP of 15 watts it offers an Intel UHD graphics circuit. It will be associated with 8 GB of RAM and 512 GB of SSD storage. It will use its internal graphics chipset and will be marketed at 4199 yuan or about 540 €.
The second model will offer the same Core i5-10210U and the same storage and RAM but will offer an external Nvidia GeForce MX250 graphics circuit associated with 2GB of dedicated GDDR5 RAM. It will be proposed to 4499 yuan or about 580 euros.
The latest model will switch to the Core i7-10510U which is a more muscular evolution of the Core i5 with frequencies ranging from 1.8 to 4.9 Ghz and 8 MB of cache still for 15 watts of TDP. It will always use 8 GB of RAM and 512 GB of SSD storage and a Nvidia GeForce MX250 circuit for 5199 yuan or about 666 €.
In order to better manage the temperature released by these Comet Lake-U chips, the brand embeds a new active dissipation system. A fan blows towards a system of fins which transfers the heat conveyed by a double heat pipe of 6 mm thickness. Xiaomi says the device improves 70% heat transfer compared to the previous solution.
These Xiaomi RedmiBook 13 continue the work of the brand in this segment with a rather successful aesthetic work especially on the high chassis since the slab is now held by a thin and air on all four borders. The screen is a 13.3 "FullHD IPS that spreads over 89% of the available space. This gives a laptop with an excellent display ratio in view of its size since the complete frame occupies 96% of a sheet of A4 paper (30.73 x 19.55 x 1.77 cm). The weight of the machine remains very contained for such a diagonal with 1.23 Kg on the scale.
The keyboard seems classic, chiclet type and obviously QWERTY. There is no mention of a backlight. The touchpad is wide and deep and seems well suited to the size of the machine.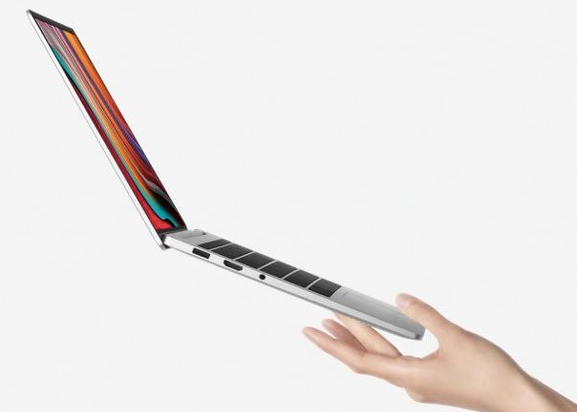 The connector includes two USB 3.1 Type-A ports, a full-size HDMI port, a charging port, and a 3.5mm stereo audio jack for headphones and mic. A calsy Wifi5 modem associated with a Bluetooth 5.0 module will obviously be part of it. The battery is supposed to offer 11 hours of autonomy according to the manufacturer and will benefit from a fast loading system. The machine will be delivered with a Chinese version of Windows 10 and will offer an application dedicated to the transfer of fast data from a smartphone of the brand.
I have already interviewed my contacts in China. The laptop should be quickly integrated into the catalog of several merchants. As usual with the brand, individuals who pre-ordered the day of the announcement will be served first before bulk buyers are served. It will take a little before seeing the Xiaomi RedmiBook 13 flourish on the pages of your favorite merchants.