ROIDMI XCQ03RM Portable Handheld Strong Suction Vacuum Cleaner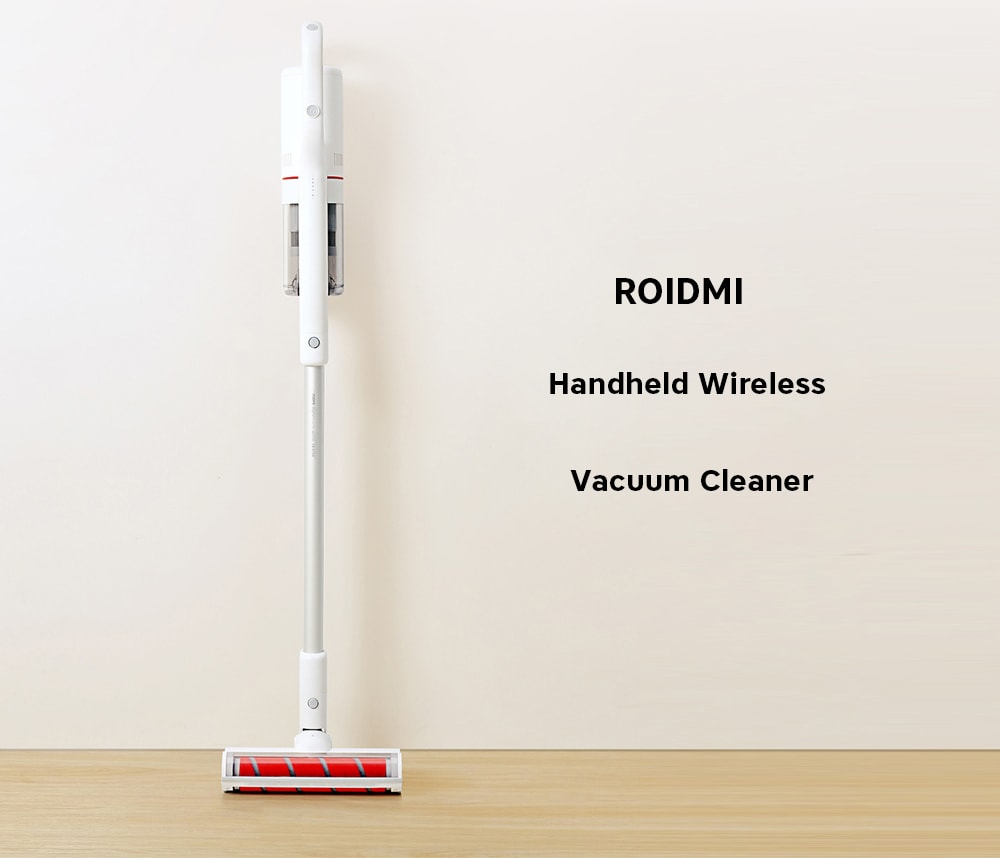 Multistage Whirling Dragon Duct System
In the intensification gear, the motor spins at high speed and the air volume reaches 1 10OL/min, t can produce a centrifugal wind pressure up to 18500 Pa and effectively remove dust particles attached to the ground. It adopts multiple noise reduction optimization design with low noise to 75db, more quiet and comfortable.
Quadruple Filtration System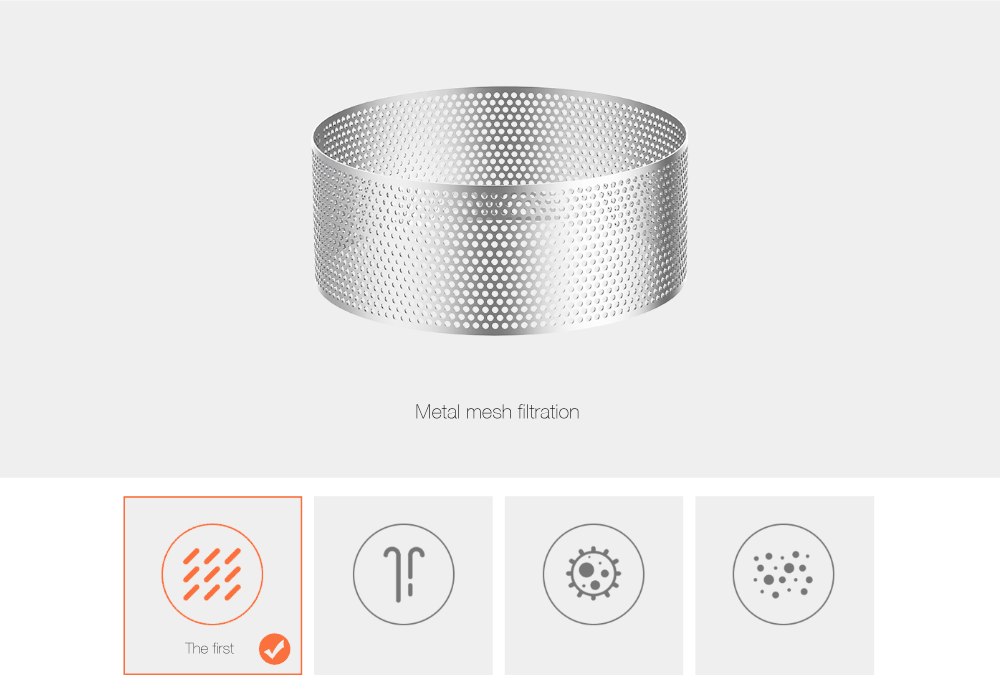 The quadruple purification system can effectively filter dust particles, avoid clogging and maintain long term suction. Effective adsorption of small particles is up to PMO.3. The purifying rate is 99 percent. It can create a clean and healthy environment for you.
55 Minutes Long Operation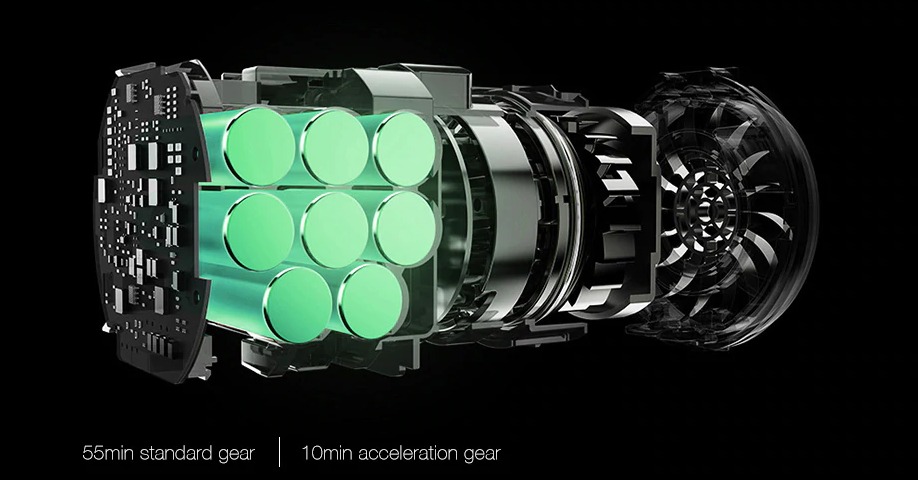 The maximum operating of he smart battery management system under the standard
gear is about 5 minutes, and the cleaning area is about 350 square meters.
LED Inductive Lamp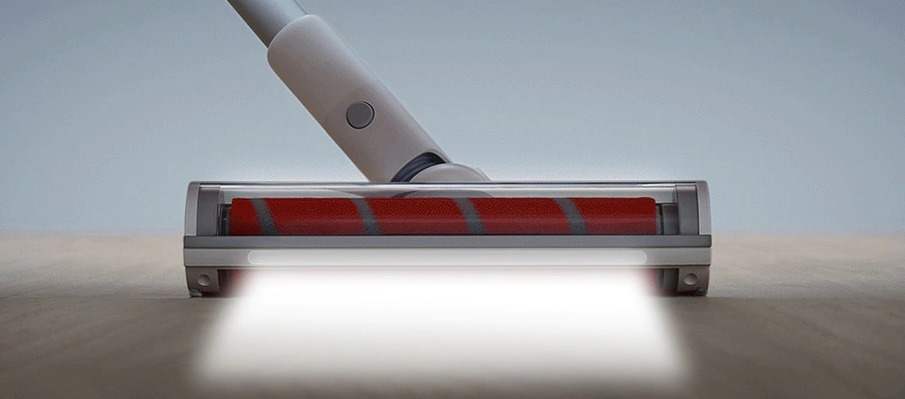 The brush is equipped with LED lights and light sensor. The lamp can automatically illuminate sofa. bed bottom and other dark comers.
Electric Anti-mite Brush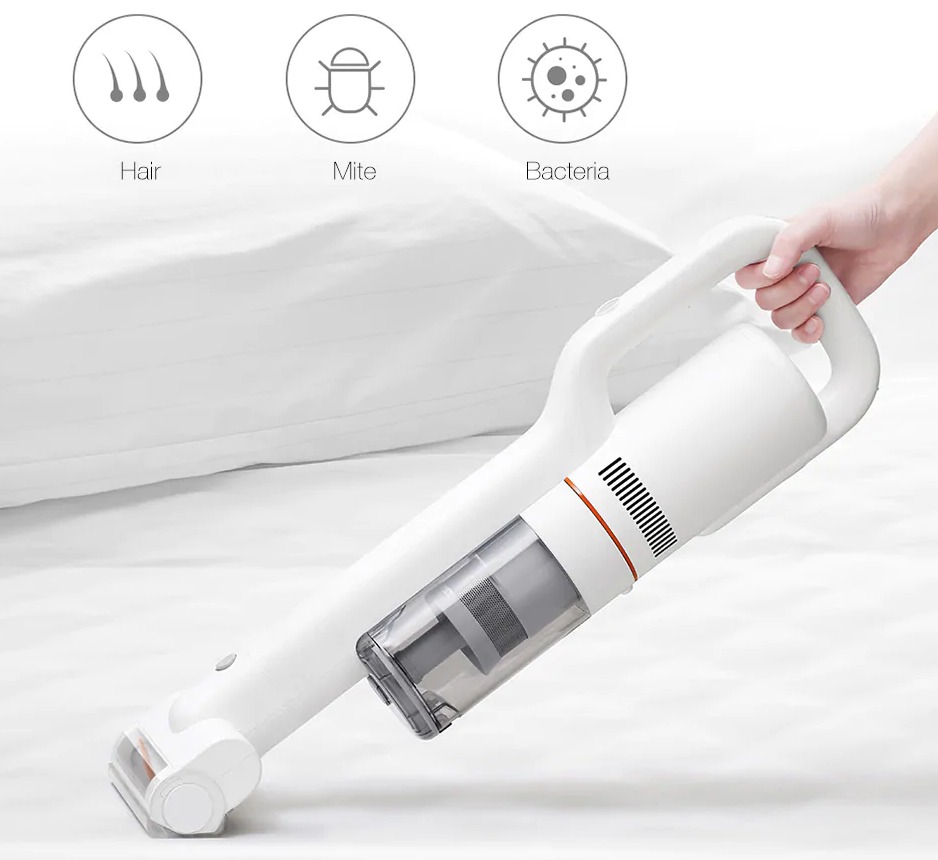 The suction head of the electric anti-mite brush s composed of strong nylon brush strip and rubber strip. They are used for flapping and rolling. The built in independent motor can roll off the mites, bacteria and hair on the surface of the cotton fabric at high speed.
Remove Dust form Car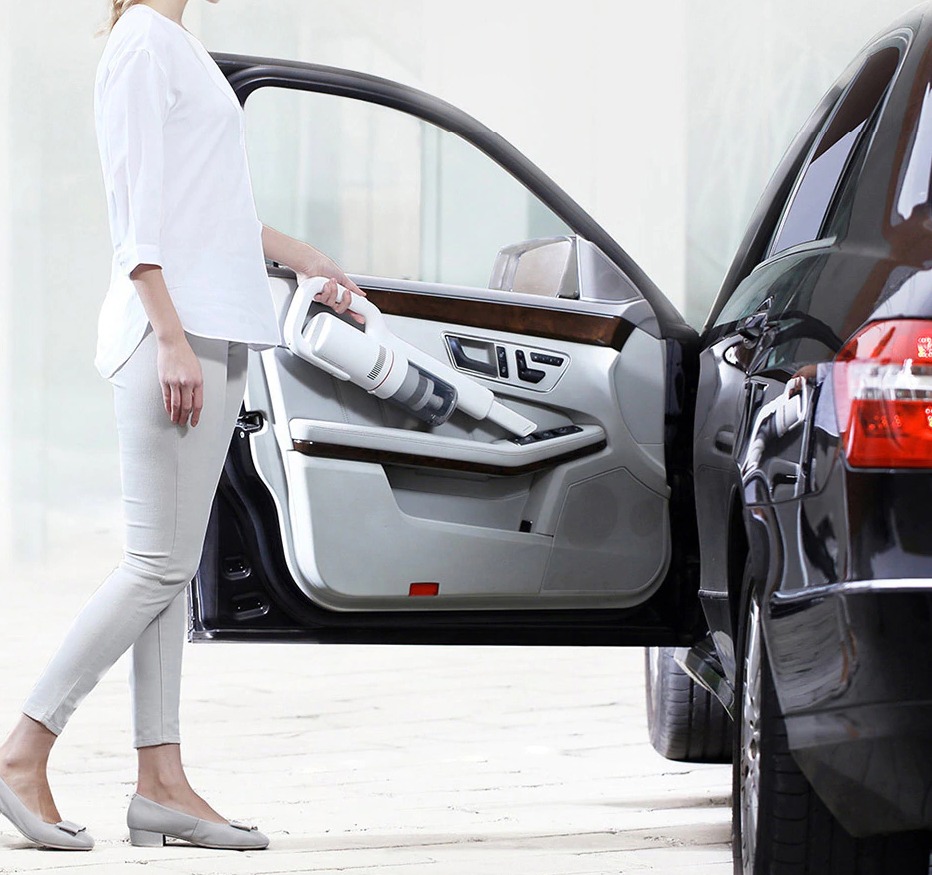 The wireless vacuum cleaner can remove the footprints, allergens, such as fungi, bacteria in the car, and give the family a healthy interior environment.
App Intelligent Connection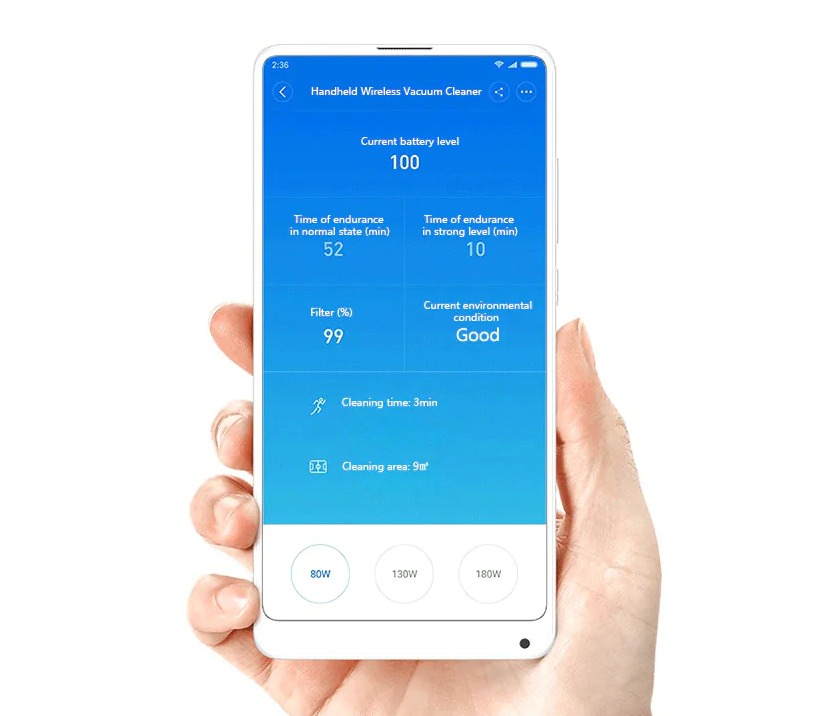 The vacuum cleaner can be connected to the phone via Bluetooth. Open the App, you can check the power of the host, Cleaning time, full dust reminding and the filter element replacement.