Xiaomi HIMO V1 Plus Electric Moped Bicycle with 14 inch wheel, double disc brake
Does Xiaomi ring a bell? I'm sure it does. The Chinese company has swept the world with the marketing of smartphones of good quality and great performance at extraordinarily competitive prices. But what does this have to do with Compass Bike? The reason for this article is the Xiaomi HIMO V1 Plus, the company's commitment to sustainable mobility that keeps its hallmarks intact.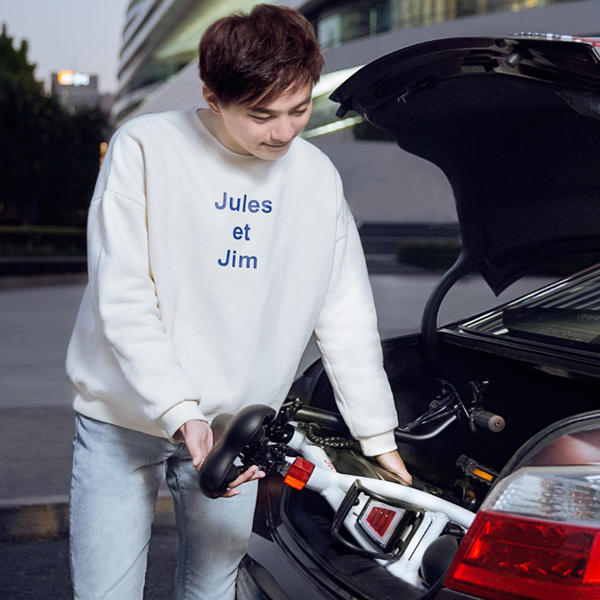 Xiaomi decided a long time ago that sticking to mobile telephony was an absurd way to limit oneself. That's why, using a crowdfunding platform, they set up projects of the most varied kind, such as the Xiaomi HIMO V1 Plus electric bicycle. A strategy that allows them to explore multiple market niches and extend their brand throughout the world.
Xiaomi's electric bicycle is a compact and ecological product, ideal for urban routes. The design is thought for the cyclist's comfort – high handlebars, low chair and padded – and ergonomics has been an important point in its design.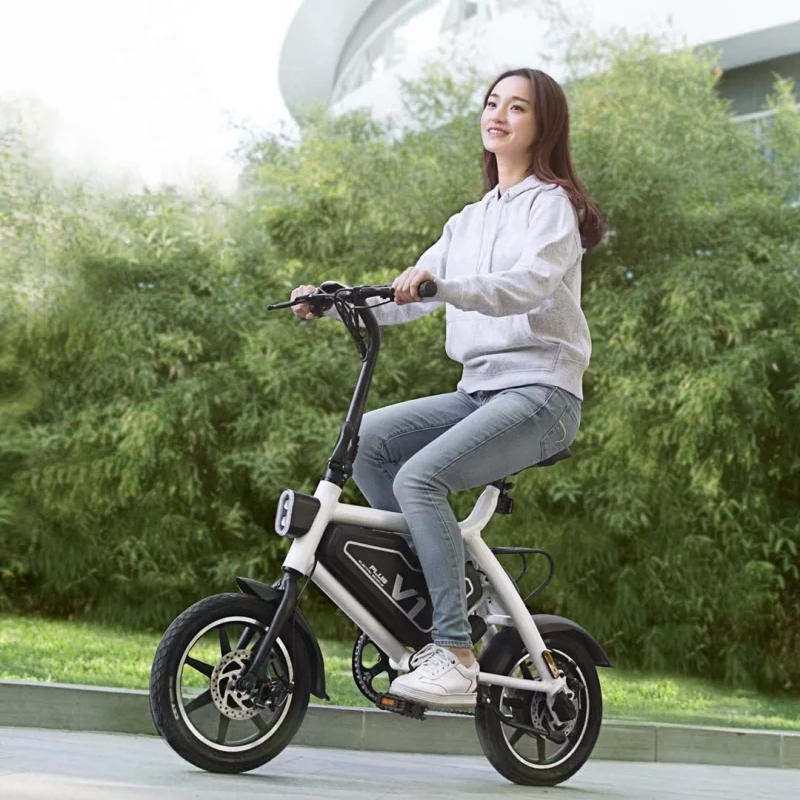 It is also an electric folding bicycle. The handlebars can be folded over to make it easier to transport and store the product.
Built in aluminum, it weighs 18.5 kilograms. It has a lithium battery with 50 kilometers of autonomy and requires 6.5 hours of charge to operate properly. It is also equipped with two LED headlights: one at the front and one at the rear.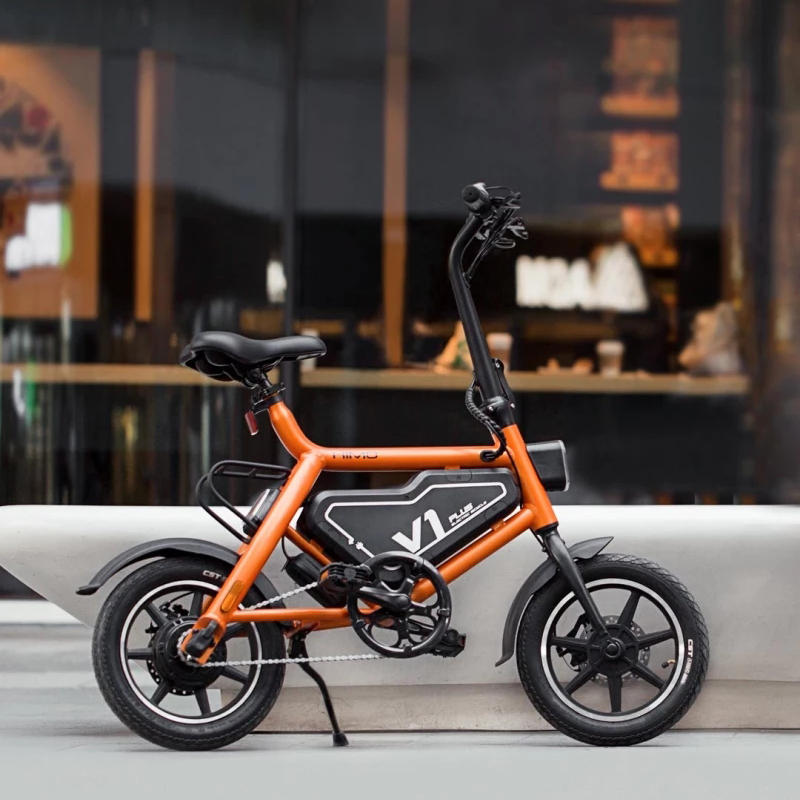 The handlebar screen shows all the data of our rides and is completely waterproof, as could not be otherwise. The Xiaomi HIMO V1 Plus can be used completely electrically and also as a pedalling aid.
But the most incredible thing, without a doubt, is its price: $640.54! From next July 30th, it will be available in two colors: white and orange.