ROOF R13PMT01 13.3 Inch FHD 1080P Touchable Type-C Portable Computer Monitor
I'm sure many of you will be familiar with the expanded screen play. Dual/multiple screen solutions can be very beneficial for increasing productivity.
In addition to dealing with documents in our daily work, it is also common for us to use one of our dual screens to view stock trends; for the avid For fans, when they run into their favorite team playing during the playoffs and have no choice but to work overtime, this is the time to use a dual screen while playing the game. On the other side of the buried became the only choice.
Many hardware manufacturers have seen such a niche but incredibly just needs of the market, so they have launched portable display products.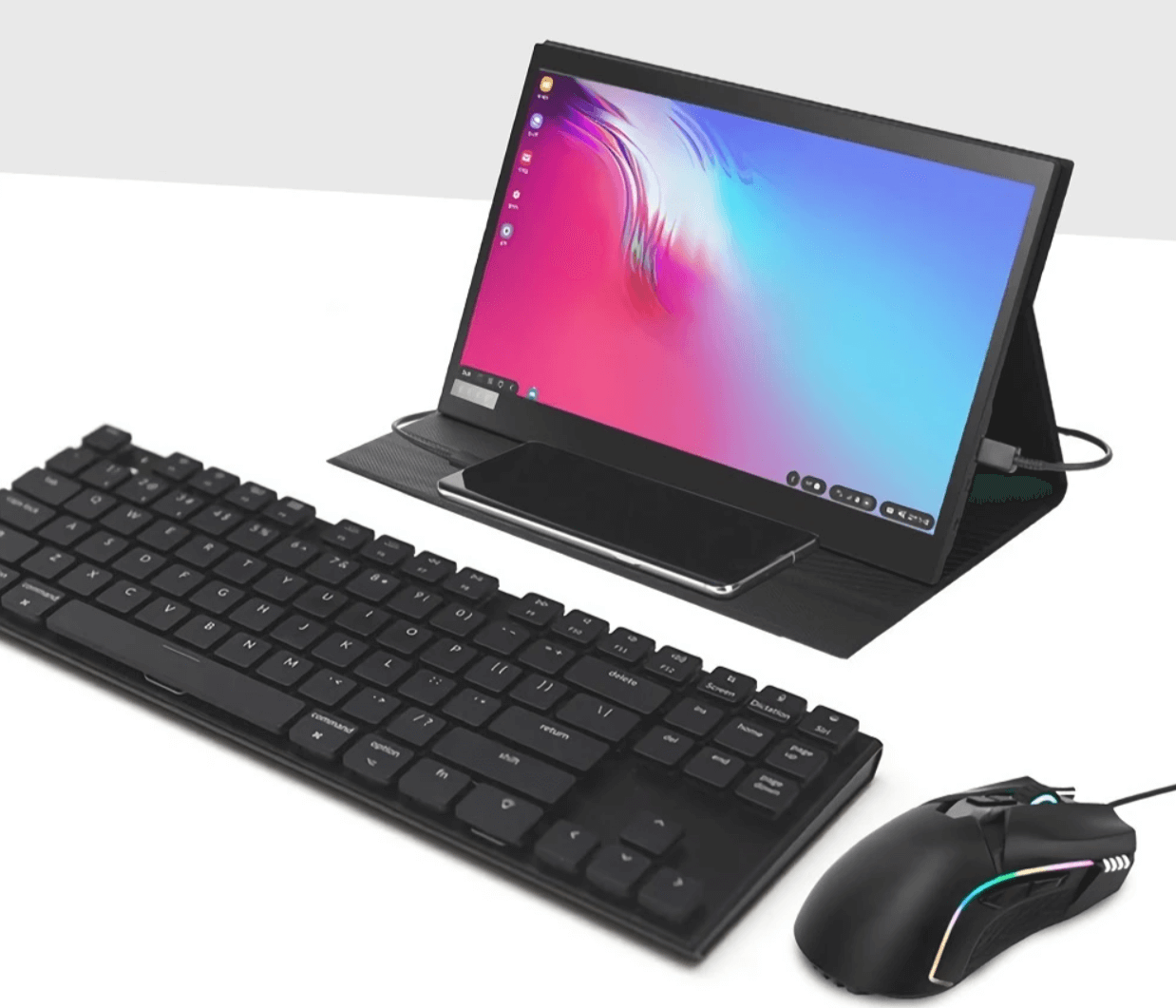 Today I introduce you to a new portable monitor called ROOF R13PMT01. This product features a 13.3-inch IPS screen with 1920 x 1080 resolution, 72% color gamut, HDR and FreeSync support, 60Hz refresh rate, 16.7 million colors, 320cd/㎡, and 178 visual angles. Built-in audio, CNC metal body, miniHDMI, Type-C and other interfaces.
First of all, with a size of less than 14 inches and a weight of less than 0.52 kg, this monitor is really very portable and is very suitable for business people to travel with felt sheath. The resolution of the display is moderate, and the quality of color gamut and other parameters is acceptable, which fully meets the daily office needs.
I offer three ideas about the ROOF R13PMT01's scenarios in this article using three common devices. In fact, the first one connects the iPad slightly; the second one expands the laptop monitor very practical for business people ; The third turns a phone into a tablet for emergency office processing, a godsend!