Samebike JG7186 16 Smart Folding Electric Moped Bike
The Samebike JG7186 is a compact e-bike that can be ordered for a low price in China. We have tested whether the purchase is worth it and how it works in everyday life. What is immediately noticeable is the missing gear shift on the Samebike JG7186. Instead the engine should do most of the work. It sits in the rear wheel, has 250 watts and should accelerate to 25 km/h maximum. According to the data, it would have to master a 25 degree gradient.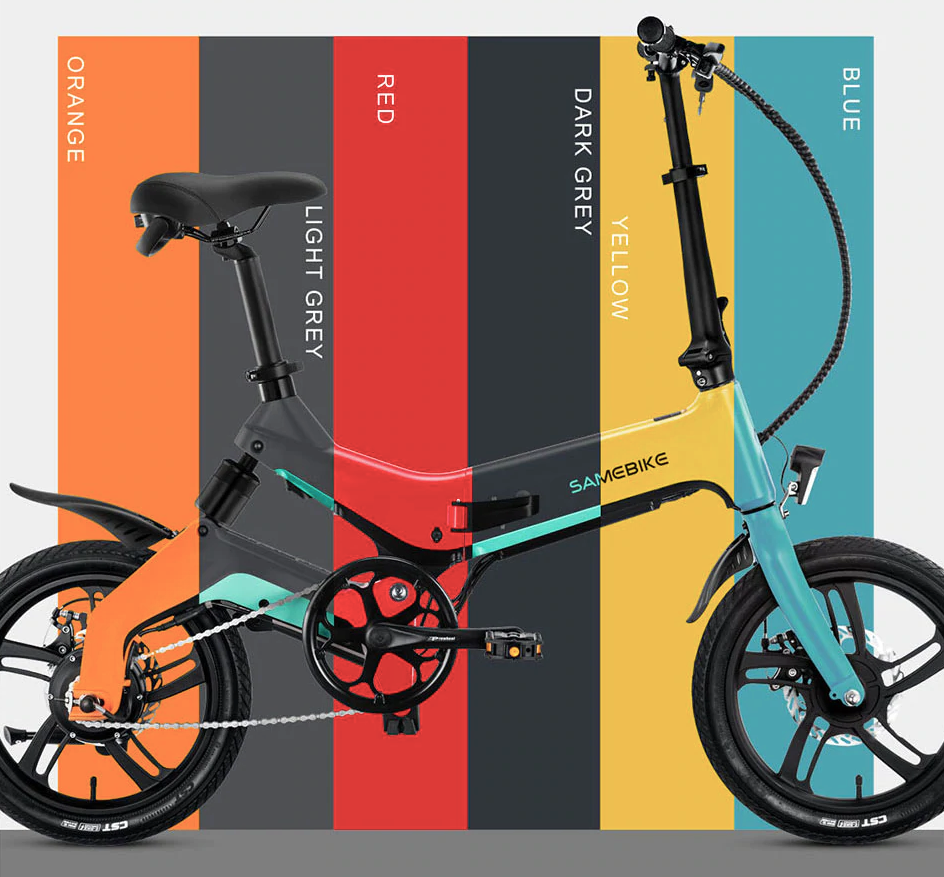 The lithium-ion battery is firmly mounted in the frame, drives the motor with a voltage of 36 volts and has a capacity of 5.2 ampere hours. With 187 watt hours, a maximum of 27 to 33KM should be achievable – depending on the operating mode: this is the pedelec mode with pedal and motor support and a pure moped mode with throttle control. Contrary to what Gearbest, the mail-order company that provided us with the model, says, the pedelec mode is not explicitly adjustable. This means that we can only test the e-bike on private property.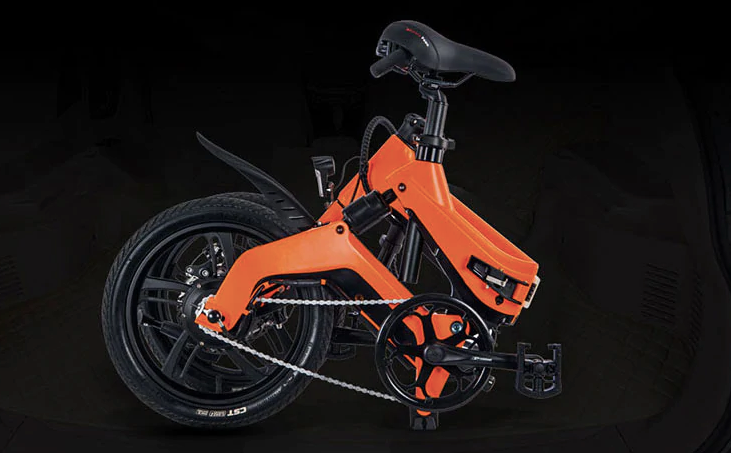 The pneumatic tyres of the Samebike JG7186 have a size of 16 inches and are decelerated by mechanical disc brakes. Instead of a rear light, only one reflector is fitted. The front light receives its power from the battery and can be switched on via a button on the handlebar. Underneath there is a button for the electric horn. Interestingly, the announced 25 km/h are only possible by throttle grip. This also works when you kick. You can pedal up to 20 km/h and then use the twist grip for the extra boost.
This compact e-bike is not a classic folding bike, as only the handlebar is foldable. This works quite well after a little practice. So I can transport it in a bigger trunk of a car or simply park it space-saving in the apartment.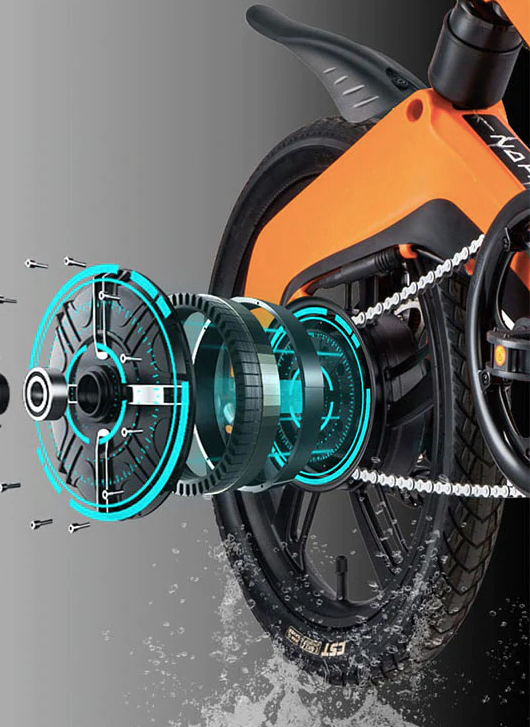 However, 16.5 kg are not really light either. So it would be helpful if the bike is easy to carry. On the JG7186, this is only possible with two to three fingers, which are inserted above the pedal crank into the – perhaps intended – recess. So lifted is the center of gravity for carrying a good.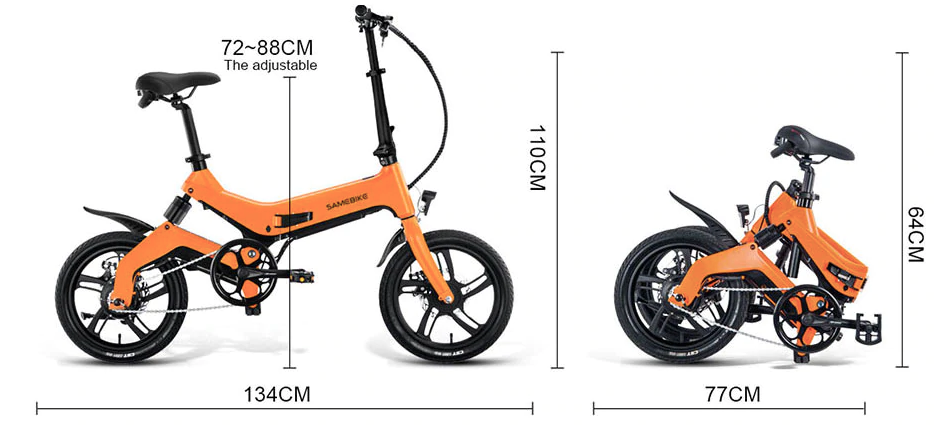 Who is the Samebike JG7186 e-bike suitable for? Campers who only have to cover short distances, boat owners or commuters who want to invest little money in a compact e-bike. For all of them, however, the pedelec mode is hardly usable, while the throttle grip is. If it weren't for the legislation.