Samebike YINYU14 Smart Folding Bike Electric Moped Bicycle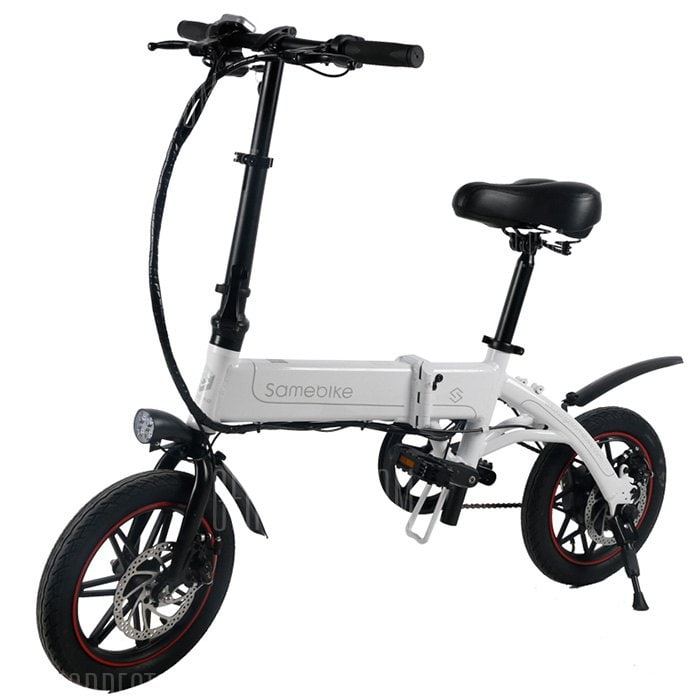 The Samebike YINYU14 electric bicycle is equipped with wheels with inflatable tire for different terrains, in a 14 inch format. This is the same diameter as the wheels of the first ATVs.
It is a fold-able electric bike to occupy a footprint of 123.00 x 40.00 x 90.00 cm and facilitate, as far as possible, its transport. However, it will still carry a weight of 20 kg.
With a full charge in 4 hours, a Li-on battery of 8 Ah ensures up to 30 km of autonomy in pure electric mode and 70 km in moped mode, which is therefore relatively comfortable for journeys beyond the city.
With a 250W engine, this electric bike can reach a top speed of 30 km/h. The braking system relies on disc brakes, and it has LED front lighting. With its aluminum alloy frame, it can support a payload of up to 100 kg.