Samebike NE01 16 Smart Folding Electric Moped Bike
The Samebike NE01 is foldable by means of a central hinge, which means that we are going to be able to put it without problems in the trunk of the car. The dimensions of the folded bicycle are 770*430*700mm. This feature will allow us to occupy less space when we have to take the bus or subway. The negative point is that it weighs around 20kg. But you have to bear in mind that mountain bikes weigh more than city bikes. In any case it is prepared to support a maximum weight of up to 120kg.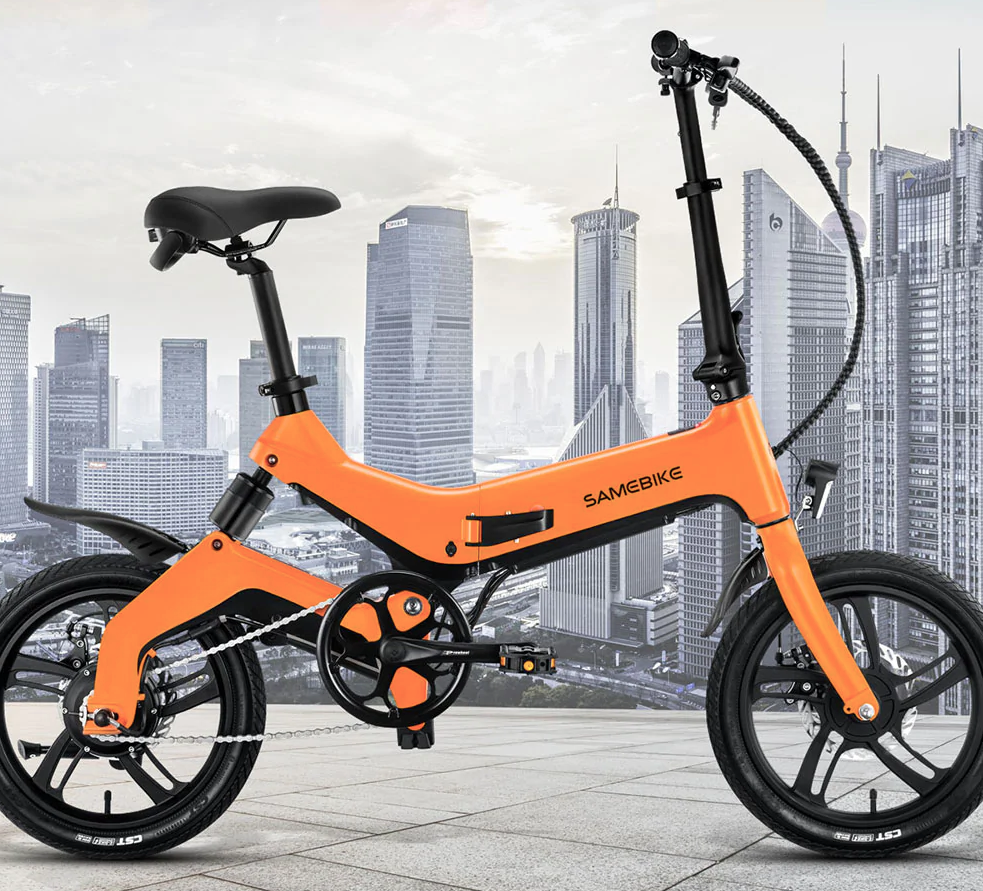 As soon as you see it, you realise that you are looking at a bicycle developed from quality materials. In fact, the frame is made from an aluminium alloy, which will give it greater durability.
In addition, the Samebike NE01 has an LCD screen that will allow us to know different data during travel, such as the speed at which we circulate or the level of the battery. The panel, besides offering an excellent visualization in exteriors, comes with a USB port to be able to charge the mobile phone. In the front has been added an LED light that facilitates considerably the driving when it gets dark, which is essential to avoid accidents.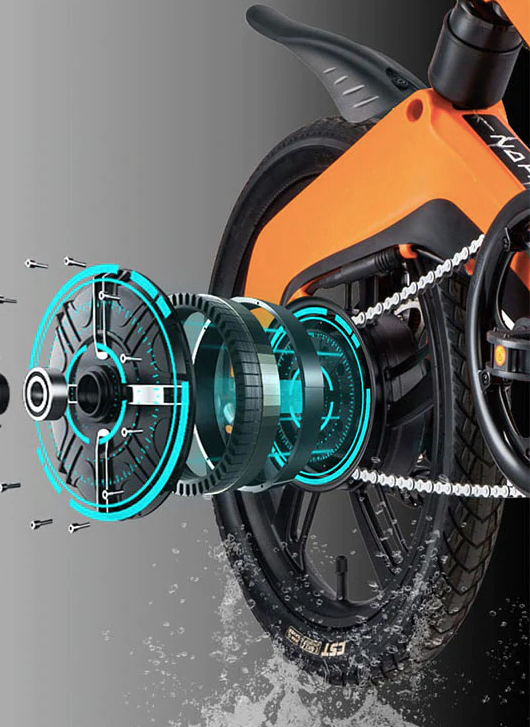 Its powerful 250W Brushless motor guarantees excellent performance, regardless of the terrain on which you move. This type of motor does not use brushes to change the polarity of the rotor. The energy generated will allow you to reach a maximum speed of 25 km/h, as well as climb slopes with up to 30% of unevenness. The assistance in pedalling is quite useful when we circulate through sloping terrain, where we also have to overcome different obstacles.

The Samebike NE01 electric bicycle has been included a lithium battery of 6Ah and 36V capacity, which in practice will translate into an autonomy ranging from 55 to 65 kilometers. But it will always depend on what is demanded of it. This battery will need to be recharged for approximately 4 hours, so we recommend that you leave it connected to the power during the night.
This bike has wheels with 16 inch tires. It also has a Shimano gearbox and disc brakes on both wheels, which will allow us to stop with an optimal braking distance.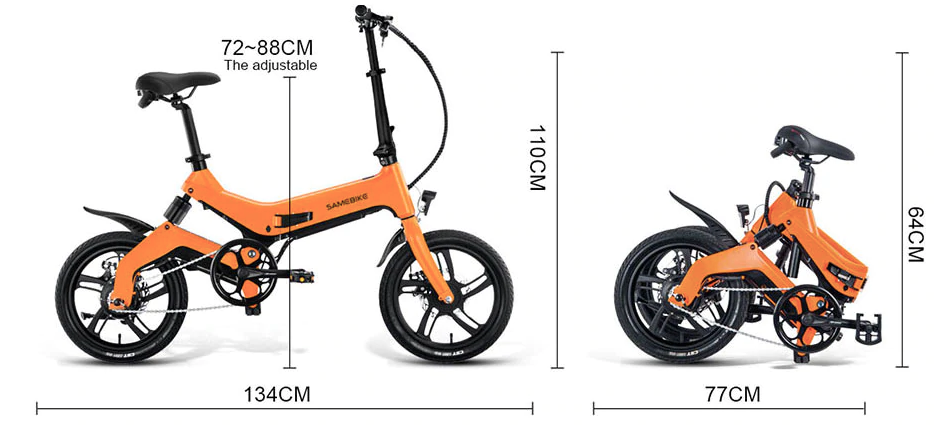 Another aspect to mention is that this bike comes from the factory with three pre-installed modes of use. One totally "manual" that will depend exclusively on the effort of the cyclist. Another "hybrid", which combines pedaling with the extra help of the engine at certain times. And the last one is completely electric.
The name of Samebike NE01 has changed to Samebike JG7186.