SCISHION Magic One Soundbar TV Box with Voice Search Remote Control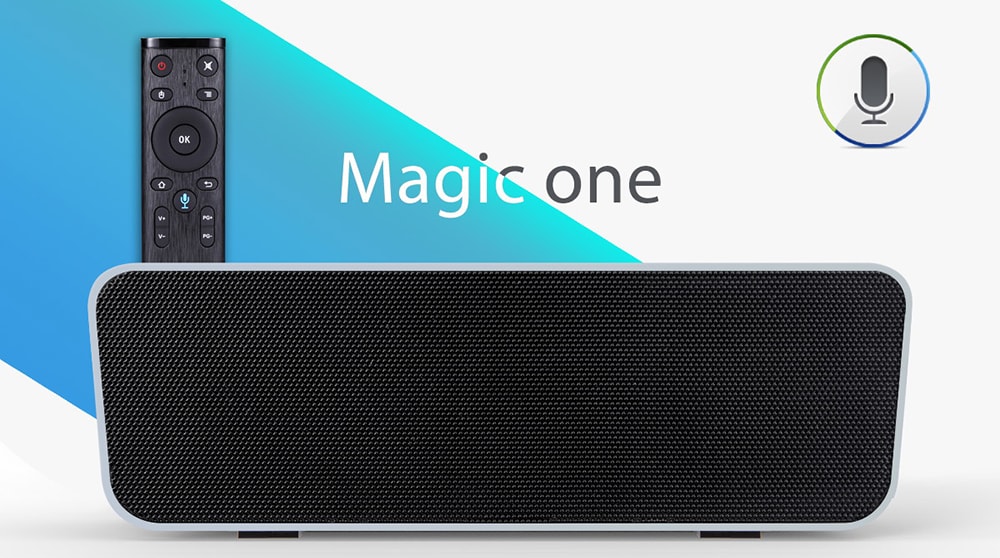 First saw this product, I thought it was a bluetooth speaker. Another great mix! Normally you need two separate devices, but Scishion knows how to make the Scishion Magic ONE Soundbar Media player a wonderful combination product !! As the name says it, this is a Soundbar with a built-in Android Media player or an Android Media player with built-in Soundbar.
Let's start with the audio part. The Scishion Magic ONE is equipped with 2x 10W speakers, so you have enough power and sound for a normal living room. In addition, this Scishion Magic ONE is also equipped with Bluetooth, so you can also play music directly from your Smartphone on Tablet. Simply via Bluetooth, without all cables!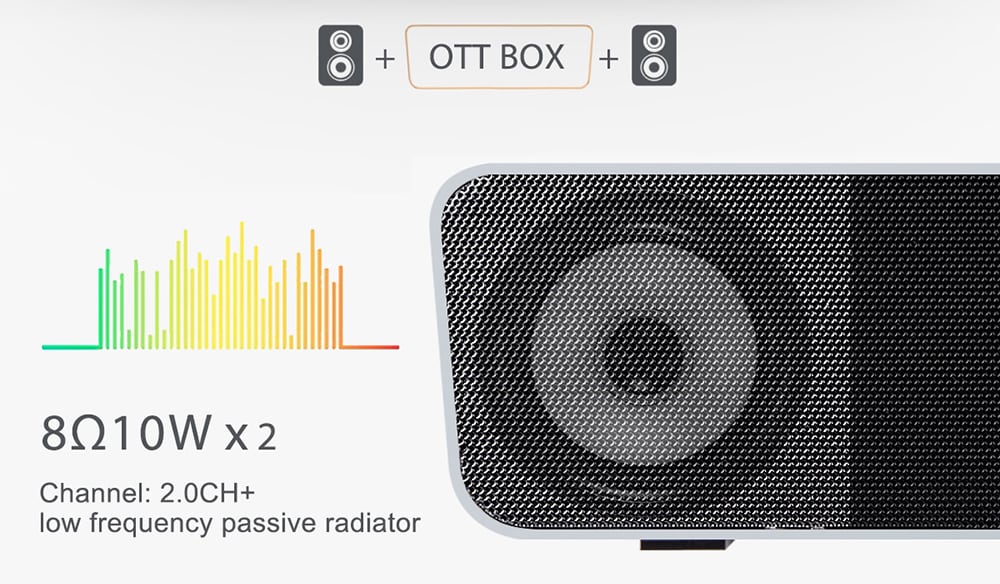 Furthermore, there are a lot of connections for video and sound and / or storage! There is an HDMI port for Media player functionality, so you can use a full-fledged Android 8.1 (!!) Media player on your TV. There are 2x USB ports for extra storage or for a complete music collection or film collection. There is also room for a MicroSD memory card, which you can also use for storage or music / movies. You can connect the Scishion Magic ONE to the network / internet via WIFI or the available LAN port. We always recommend, if possible of course, to connect an Android Media player via the LAN port. This is faster and especially more stable. Especially for streaming with KODI, for example, a fixed connection is often faster than via WIFI!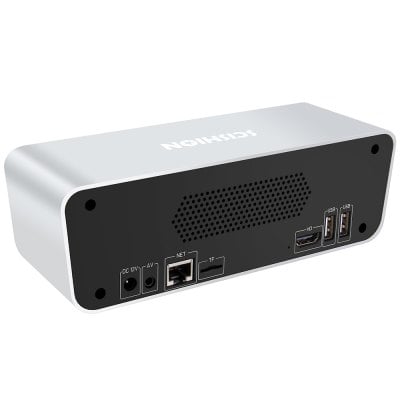 Then briefly about the Media player part. The Scishion Magic ONE runs on Android 8.1 and features the Google Play Store. This opens a world of 1000-den APPS that you can use on the Media player. Think of Facebook, Instagram, Pinterest, but also the games in the Google Play Store. Of course you can also throw KODI on it so you can watch a large amount of films and series! This Media player is fast enough to play 4K content. This is due to the fast RockChip RK3228 processor in it. In addition, there is 2 GB of memory and 16 GB of built-in storage. This storage is easy to enlarge with a USB stick or a MicroSD memory card!