SCULPFUN S30 Ultra 33W Laser Cutter
The SCULPFUN S30 Ultra is a laser engraving machine that offers enhanced laser power and cutting ability. It comes with 11W, 22W, and 33W laser options, and uses a single enhanced 6W diode to achieve higher laser power and cutting ability.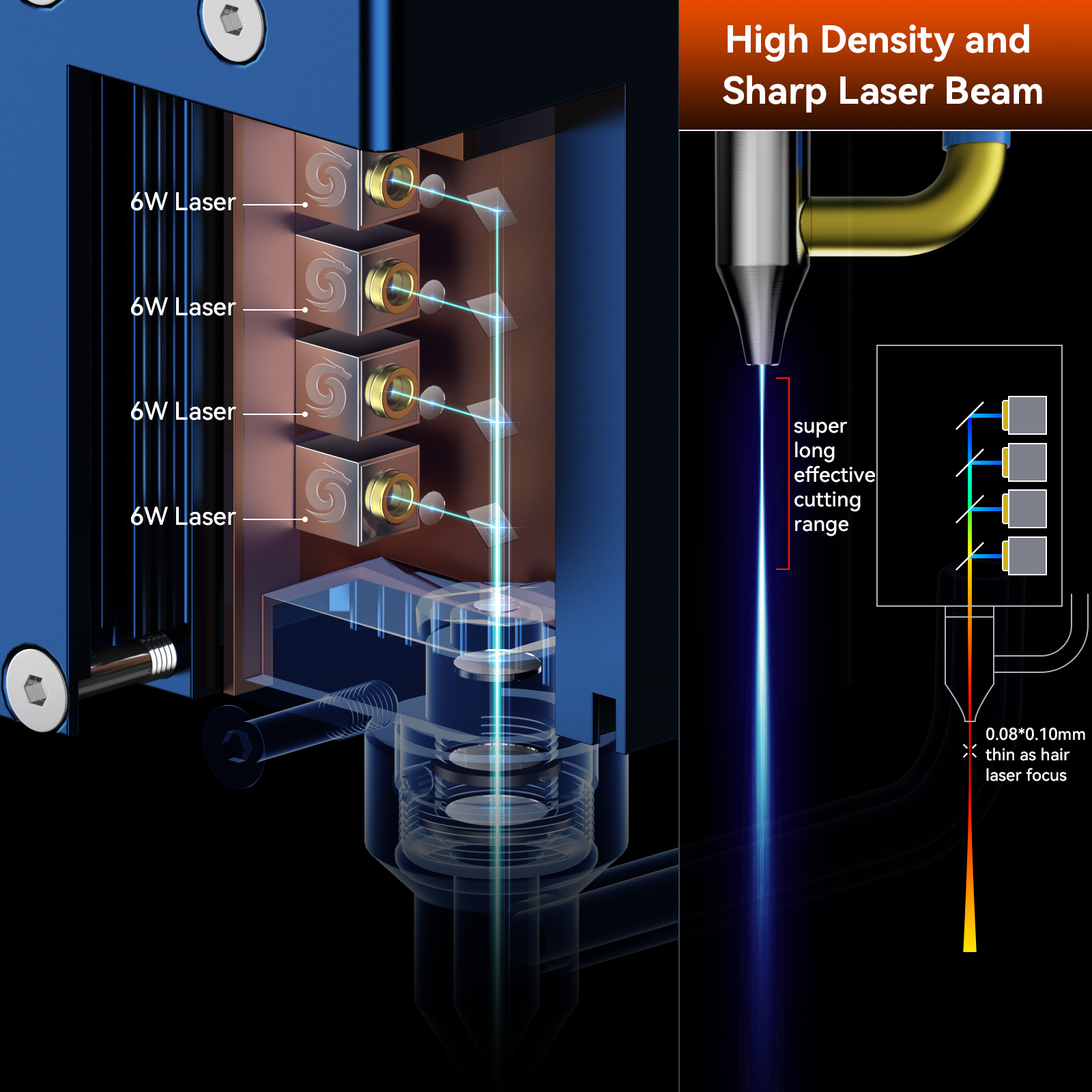 The S30 Ultra series is equipped with an emergency stop switch and safety child lock for professional safety design. It also provides professional tool storage boxes and maintenance tool boxes, including mechanical wrenches, tweezers, nozzle cleaners, etc., all of which are conveniently stored in boxes. The S30 Ultra series is equipped with advanced high-pressure air-assisted metal nozzle, which can generate built-in high-pressure air-assisted nozzle.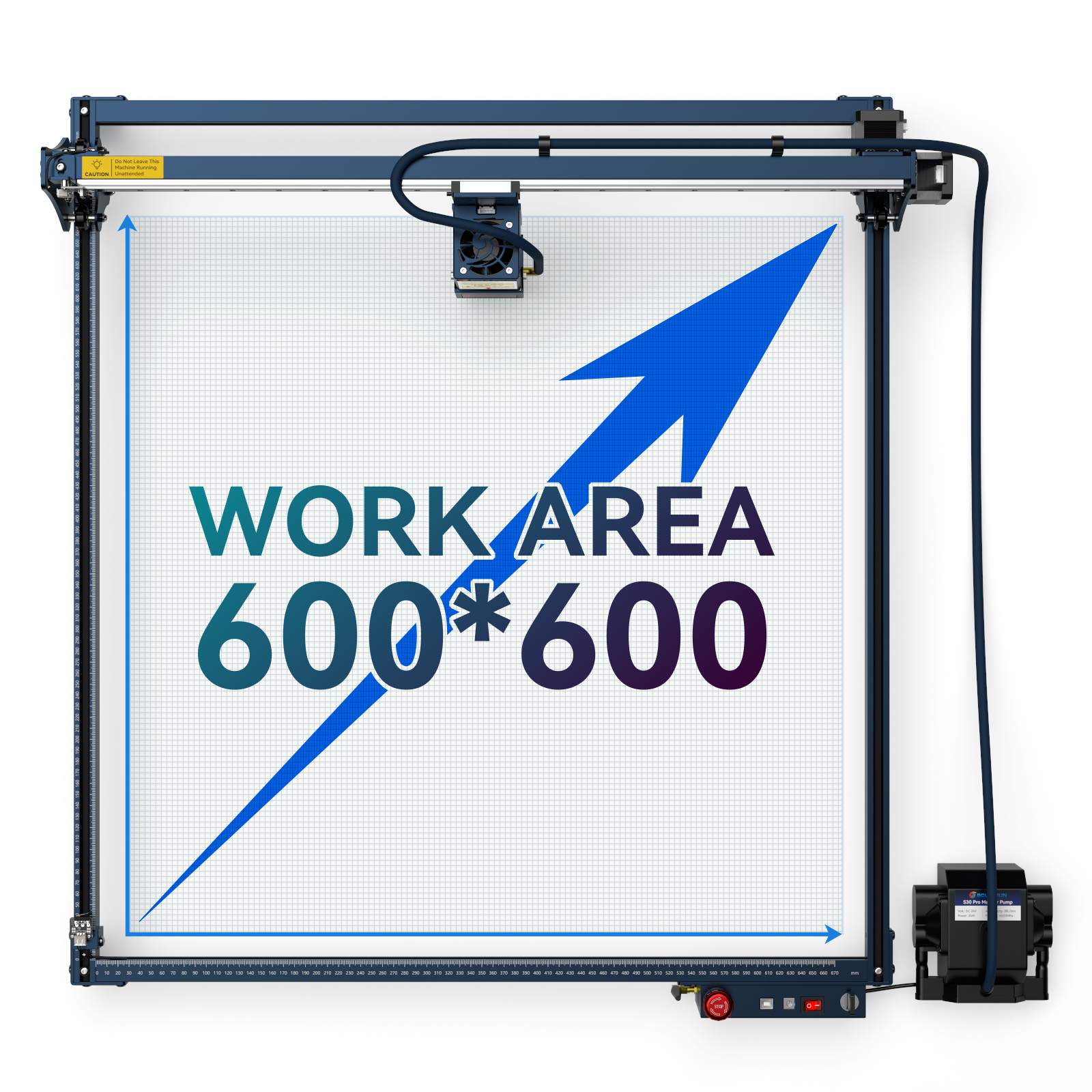 It adopts an extremely strong 0.005mm high-precision linear slide rail X-axis to achieve industrial-grade engraving precision. It has a large engraving area of 600x600mm, which allows for large-scale cutting works without the need for upgrades in future use.
The laser focus is as thin as hair, with a focus spot of 0.08×0.08mm, which allows for custom engraved products with a wide variety of materials at the best possible accuracy. The S30 Ultra does not have the wavy patterns that appear on ordinary engraving machines when comparing small engraving details.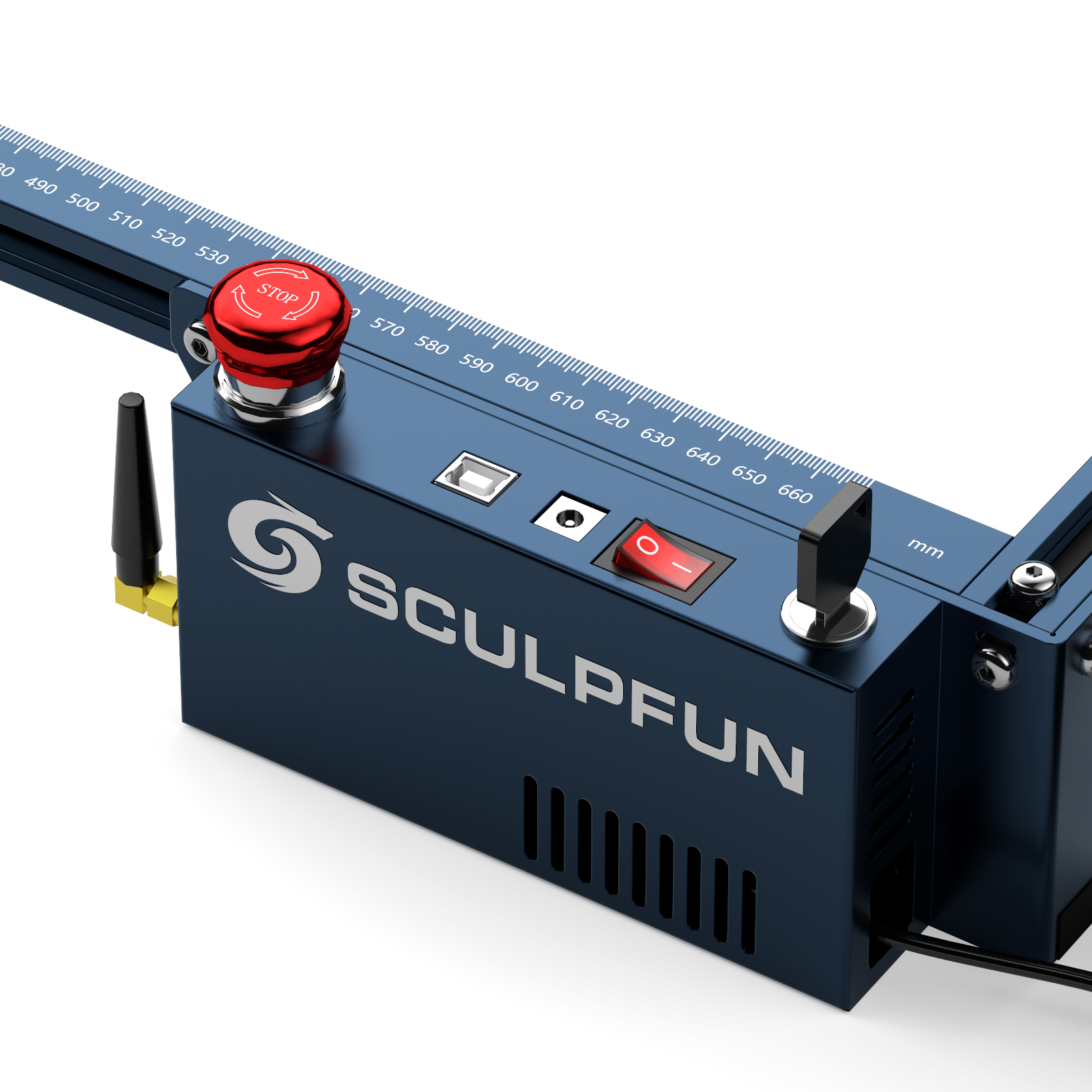 The SCULPFUN S30 Ultra is available for purchase on various websites, including Sculpfun's official website, Amazon. It comes with a replaceable lens design and a laser repair kit. The S30 Ultra is also expandable to 935x900mm engraving area and has Bluetooth connectivity.