DIGOO DG-FDL - Coupon
Banggood Code:  BGHOMEAPP13  Price: $6 OFF
Lighting is one of the biggest indicators of aesthetics in any household. In addition to lighting the dark corners of the home, it also creates a pleasant atmosphere. There are many types of lamps on the market. However, you can use the DIGOO DG-FDL as both a table lamp and a floor lamp.
DIGOO DG-FDL is unique in that you can change its dimensions at will by adding or removing part of the structure. The maximum height of the lamp (as a floor lamp) reaches up to 190 cm and the minimum (in the style of a table lamp) again 60 cm. The lower part is 20 cm high. The weight of the lamp is 3.3 kg, so you have no problem transferring the lamp.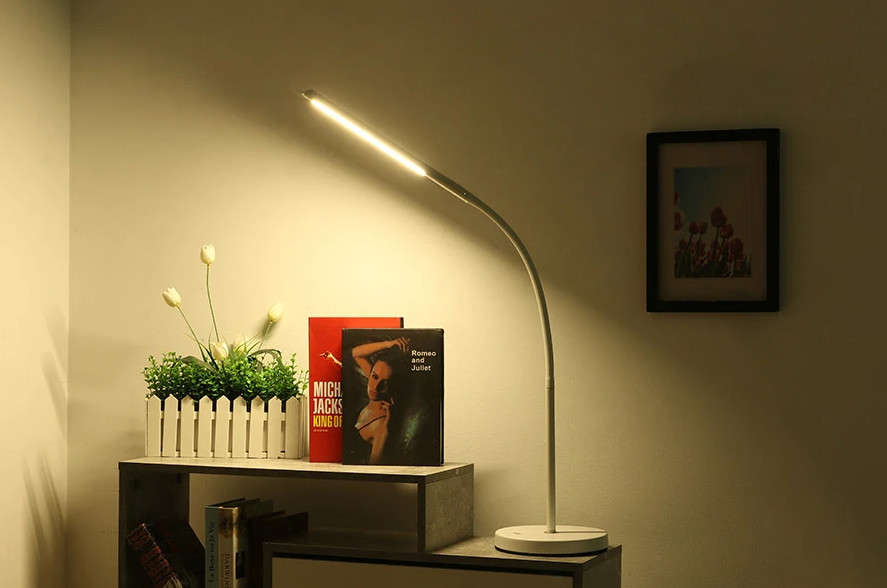 The design is minimalist and not so disturbing. It is made in an elegant white color from durable ABS plastic and silicone. The lamp has a flexible neck. This means that the top of the lamp can be rotated 360° and also tilted. This part is rubberized and easy to handle. This allows you to direct the light wherever you need it.
As for the lighting itself, it is produced using LEDs with a lifespan of up to 30,000 hours. The intensity of great amounts 600 lumens and the color temperature of between 3000 C – 6000 C. Brightness and temperature can be changed as needed. You can choose between warm white, natural white or cold white.
LED lighting is also Eye Friendly, which means that it provides stable lighting without flickering and does not damage the eyes. Studying or reading will be more comfortable thanks to the radiation angle of up to 200°.
Operation is also very simple. There are two touch buttons on the "neck". You can use them to adjust the brightness and press to change the color temperature. So if you are looking for a practical lamp with a wider range of uses, the DIGOO DG-FDL is right for you.