SOYES S10-H 3.49 Inch 4G Mini SmartPhone
I'd like to introduce a mini-sized smartphone SOYES S10-H that was recently released. Nowadays, smartphones are getting bigger and bigger, with 6-inch screens being the mainstream, but if it's just a phone and nothing more, it doesn't need to be that big. But if it's just a phone, it doesn't need to be that big. More importantly, there's something romantic about being small. And it's cheap! This is a product I'm interested in.
As is often the case with such gadgets, the specs displayed vary depending on where they are written, so while referring to multiple sources, I've given priority to the ones displayed as "images" for now.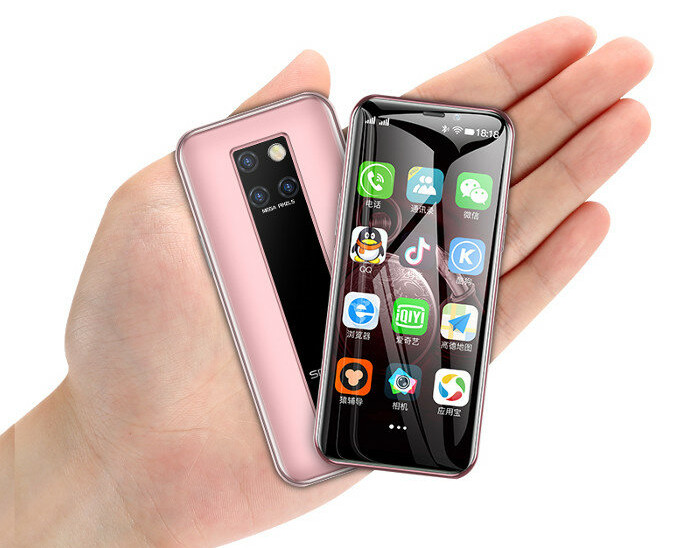 The operating system of SOYES S10-H is Android 9.0, which is a bit old, but it's good enough for me, since similar mini-sized phones with 6.0 or 7.0 are still in use. It comes in three colors: Ocean Cyan, Jazz Black, and Moonlight Pink. The design is also unique and intriguing.
It is longer in length than a credit card and slimmer in width than a credit card. Although the aspect ratio is different, the area is roughly the size of a credit card. The Banggood product page says it weighs 60 grams, but that's too light. Based on similar products, I'd say it's around 100g.
The out camera is a tri-lens with macro and ultra wide angle shooting capabilities. However, don't expect too much when the resolution is 5MP. The in-camera also seems to be 5MP.
The speakers are a surprise. It's stereo. Regardless of the quality, stereo speakers at this price point is a nice touch. I can see some DOLBY letters, but I'll leave that half of the story there.