Lepow Z1 15.6-inch Computer Monitor
The Lepow Z1 uses a formula already well known in this particular segment. A 15.6 inch IPS-type display to offer wide viewing angles on the 1920 x 1080 definition it offers. Interesting features of this model, its dual USB Type-C and MiniHDMI input connectors, but also its HDR compatibility.
The Lepow Z1 screen is part of this wave of solutions currently sweeping the market. Very popular in Asia, these displays allow you to taste the joys of the double screen on portable machines without the bulk of a conventional monitor. The big highlight is that you can store this type of screen in the bottom of a bag or in a drawer and take it out when you need it and not leave it permanently on your desk.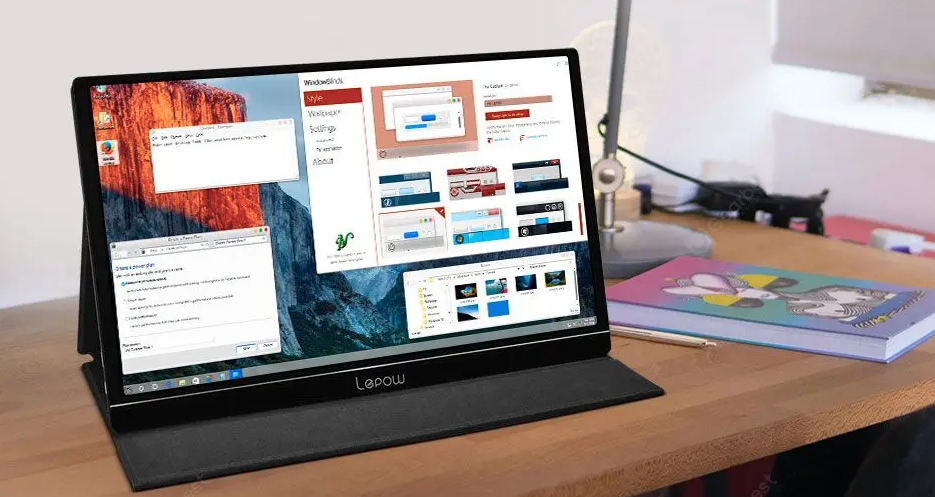 The screen can be powered directly by a USB Type-C video source if it is able to take care of its needs. Otherwise a second USB Type-C port will be used for its independent power supply with the charger supplied. It is also possible to power the display with its charger and connect a classic MiniHDMI cable to it. All the necessary accessories, HDMI cable and USB Type-C cables are delivered.
The list of compatible products is therefore quite wide. From classic machines with an HDMI output to living room consoles such as the XBox, Playstation and Switch, via ultraportable solutions offering a USB Type-C port and many smartphones, the object allows you to connect many solutions.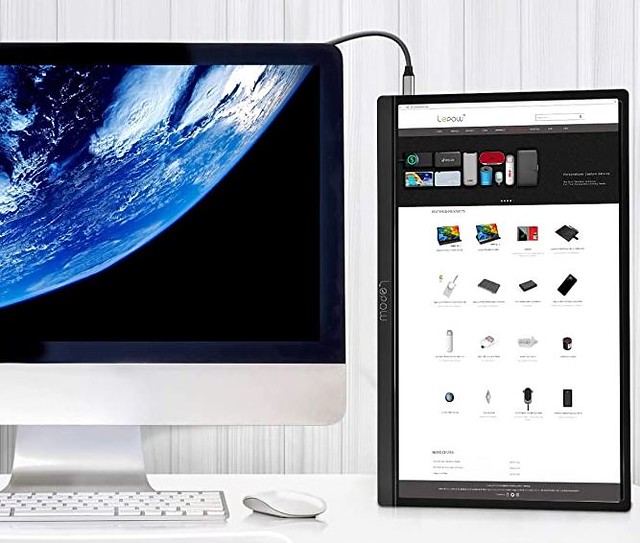 The screen also offers a 3.5 mm audio jack to connect headphones or speakers in case the pair of 2 watt stereo speakers does not sound loud enough or loud enough to your ears.
A protective pouch for positioning the Lepow Z1 upright is also part of the package. It offers a magnetic clip and can be handled like a tablet pocket. This will allow it to be used in portrait mode.