SCULPFUN S30 Pro Max 20W Laser Cutter
To be precise, this is the fourth brand to launch a 20W diode laser engraver. Let's go through the timeline: the first is the Atomstack X20 Pro, the second is the xTool D1 Pro, the third is the Atezr P20 Plus, and the fourth is the SCULPFUN S30 Pro Max. We've already covered the first three, so now I'll focus on the new 20W laser.
The S30 Pro Max has inherited the frame design of its predecessor, the SCULPFUN S10, but the frame color has changed from light blue to dark blue. The same frame is equipped with three different power laser modules: 5W single laser module corresponds to the model SCULPFUN S30, 10W dual laser module to the model SCULPFUN S30 Pro, and 20W four laser modules is the highest configuration, known as SCULPFUN S30 Pro Max.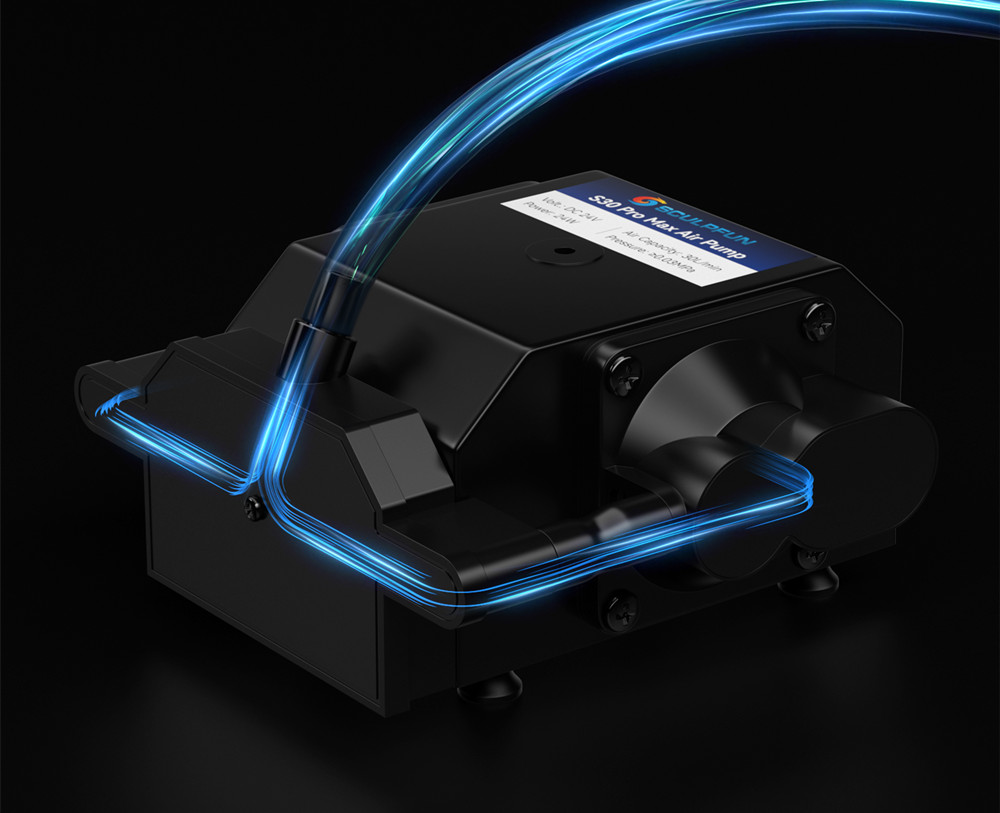 I remember very clearly that Atomstack equipped their flagship model X20 Pro with air assist and air pump, which was well received by customers. This may have set a trend and I felt at the time that other brands would definitely follow this strategy later. Now we see a similar air assist system on the SCULPFUN S30 Pro Max, which allows the engraver to blow away smoke and dust while engraving or cutting, lowering the surface temperature of the material and getting beautiful work.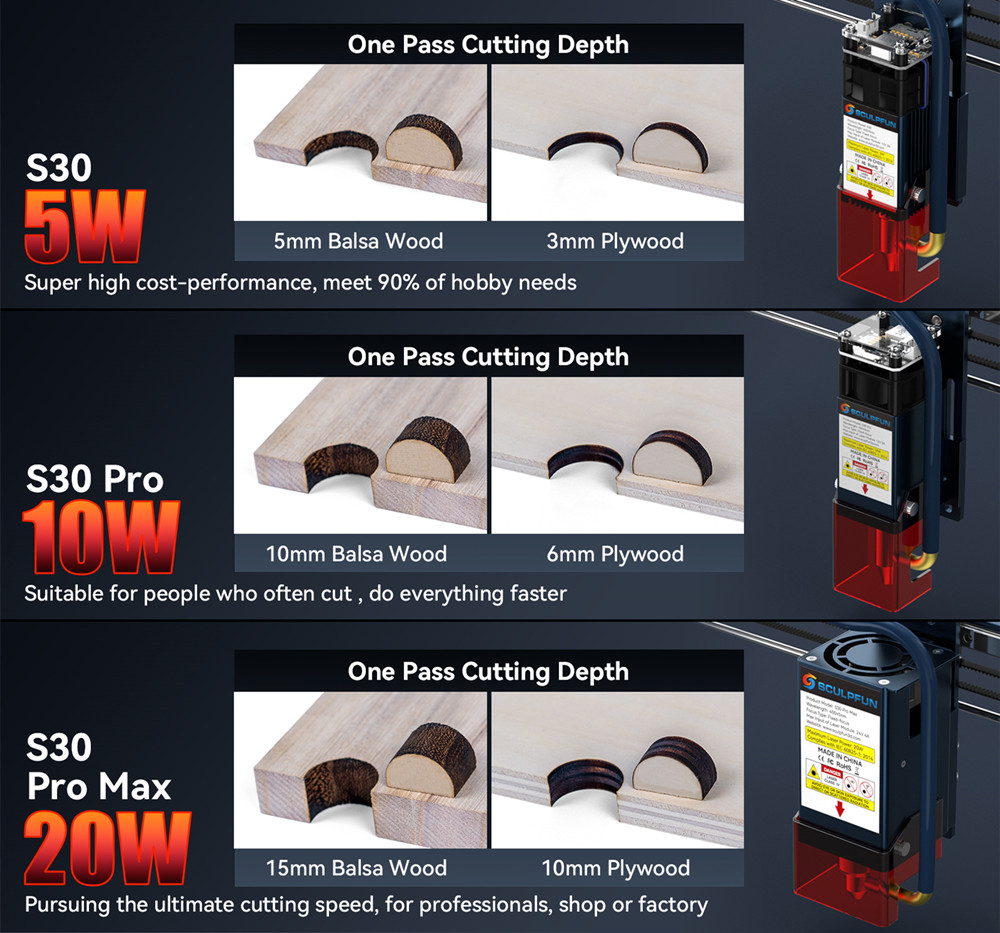 Many customers feedback to me, no matter what brand, the lens of laser module has the possibility of breakage. This is because the lens may have particles attached to it, and when the laser passes through the lens, the particles make the laser refracted or diffusely reflected, and the temperature is too high to make the lens break. But do not worry, SCULPFUN in the new package, equipped with a replaceable lens, solve the consumer's worries.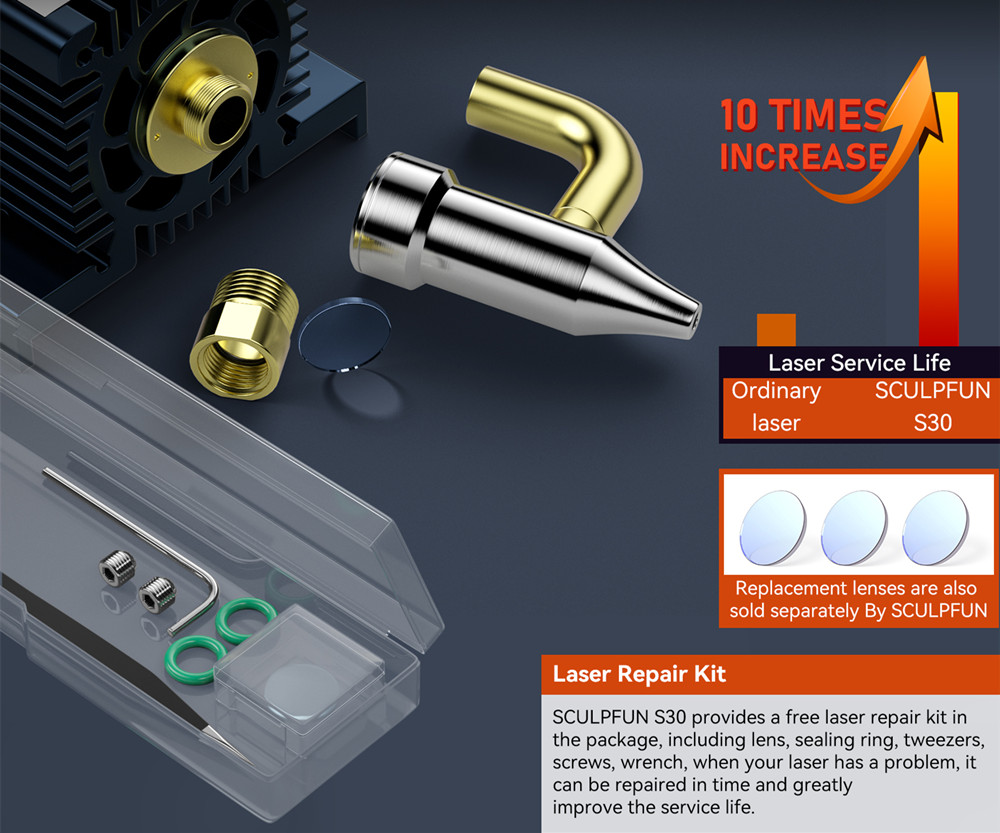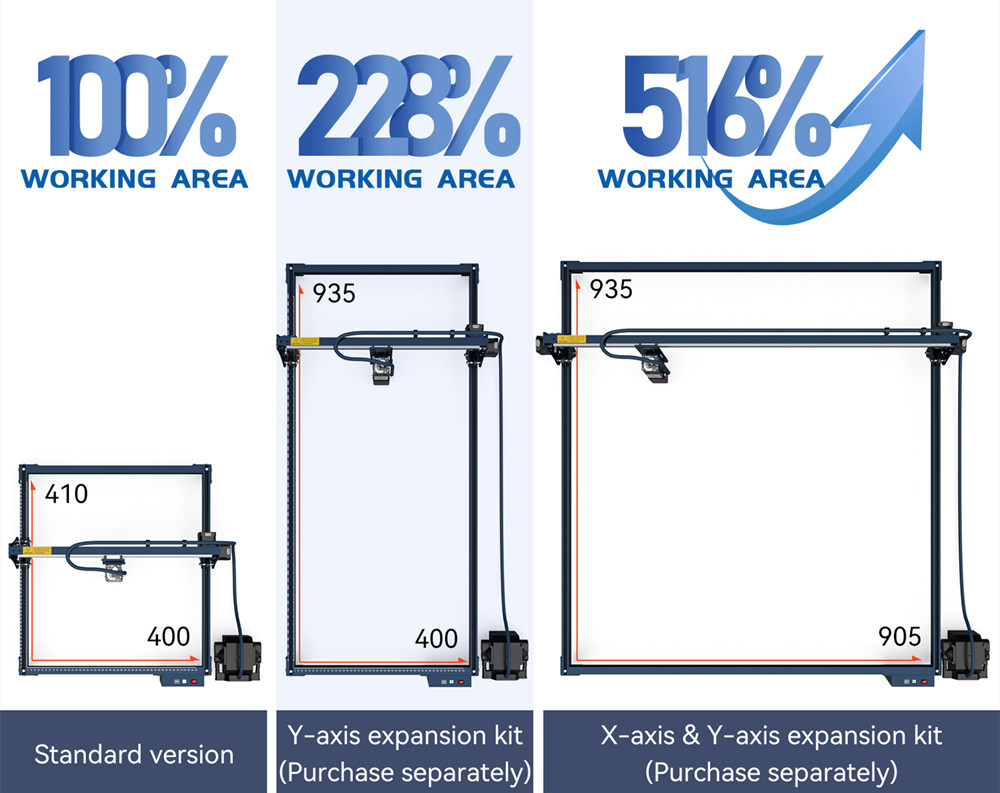 It is worth mentioning that this time SCULPFUN equipped two versions of extension kit for their S30 series. The original engraving area is about 400*400mm, you can purchase the Y-axis extension kit to extend the engraving area to 935x400mm; purchase the XY-axis extension kit to upgrade the maximum engraving area of 935x905mm, which can help you better handle large area engraving or cutting work.