SCULPFUN S10 Laser Cutter & Engraving Machine
After the success of the S6 and S9 models, SCULPFUN has been reliably informed that the next laser engraving machine will be released, the SCULPFUN S10, which we guess will be equipped with a 10W dual-core laser module similar to the Atomstack X7 Pro, as 5W laser power is not so popular nowadays.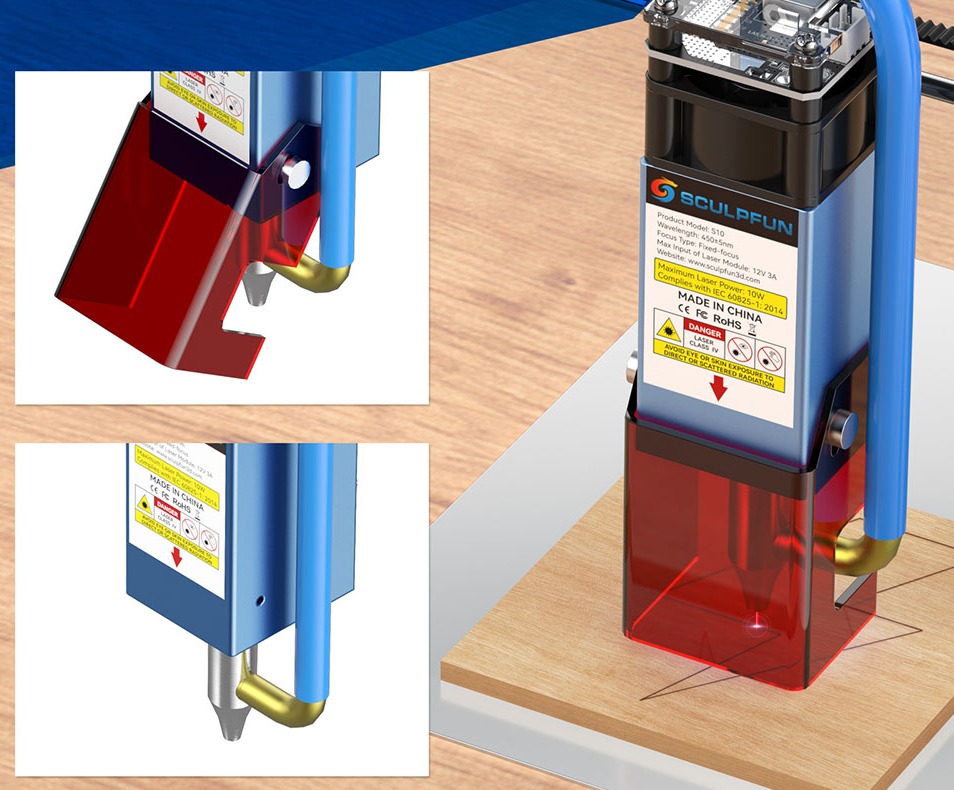 In terms of design, the S10 should still be frame-mounted, with a working area of 410*400mm, which is said to be the most suitable size for a consumer's home table.
It's great that we see the addition of an air assist kit to this new unit, which customers don't need to buy separately, saving a certain amount of budget. However, you will still need to purchase an air pump separately.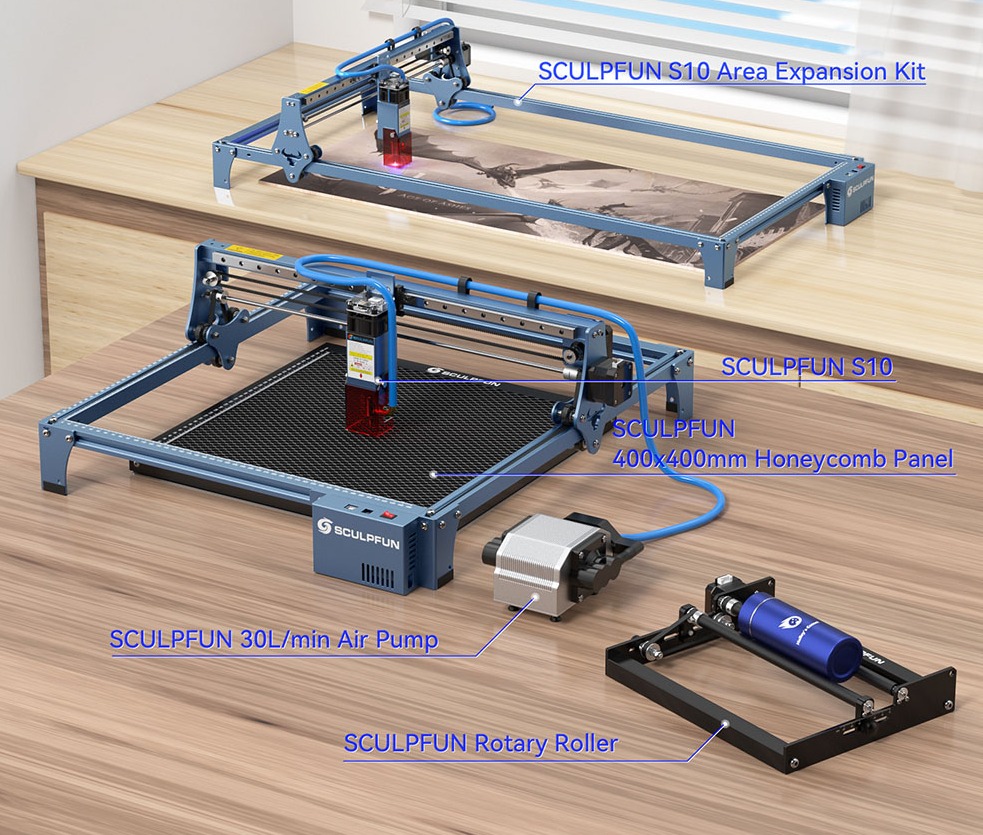 In terms of expandability, SCULPFUN S10 supports a Y-axis extension kit of 950*400 mm, which directly increases the working area of this machine by 230%. In addition, rollers and honeycomb panels can also be purchased, with a wealth of accessories for customers to choose from.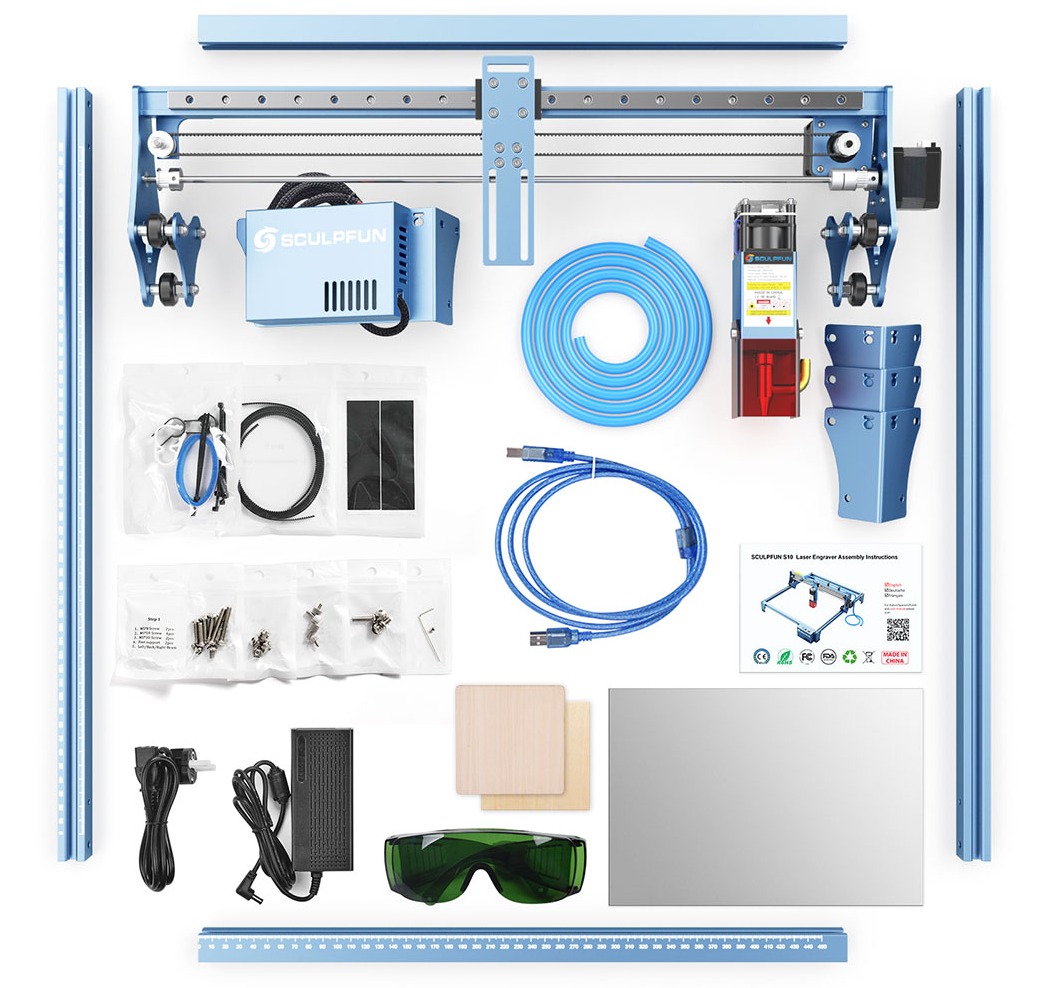 However, it also has a regrettable aspect, that is, it still has no external touch screen, does not allow copying files to TF card, and does not support offline work.