SCULPFUN S9 Laser Engraving Machine
SCULPFUN is a relatively new brand of laser engraver that looks a bit like Atomstack. we noticed that they released the S6 Pro in the first half of the year, and now the SCULPFUN S9 looks like an upgrade to it.
Honestly, I love the color scheme and the light green metallic frame makes this new machine look elegant. The Atomstack X7 Pro we featured earlier is brushed black, while the A5 Pro is pale pink metallic.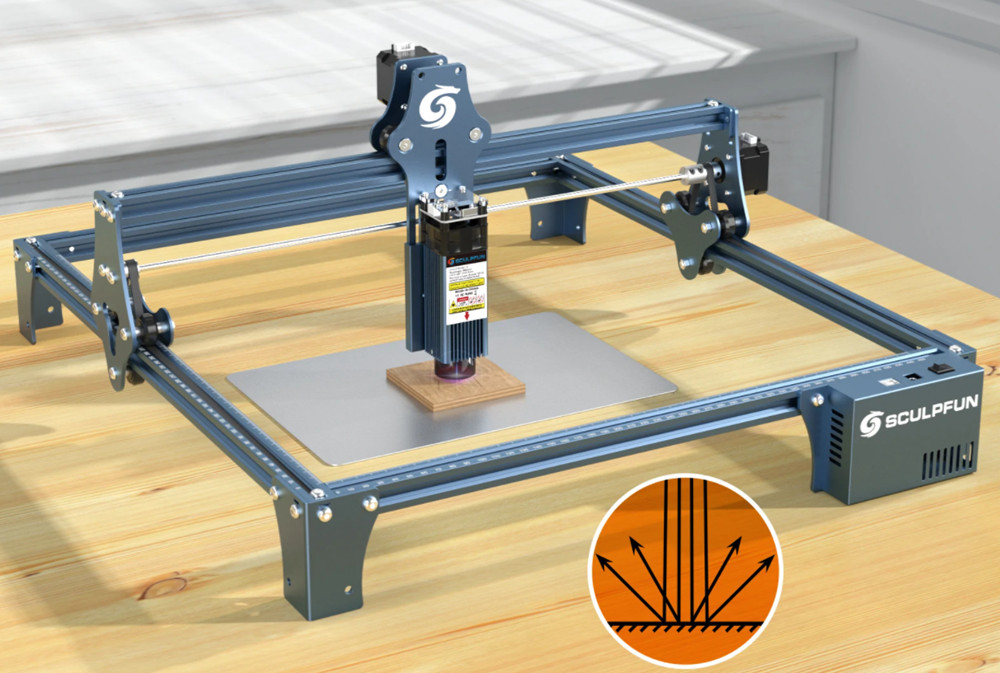 We know from the product page that SCULPFUN claims that S9 has laser shaping technology and can achieve 90W laser power effect. In fact, its laser power is only 5.5-6W, with an ultra-fine laser focus of 0.06mm, and surprisingly, it can cut 15mm wood panels and 10mm acrylic.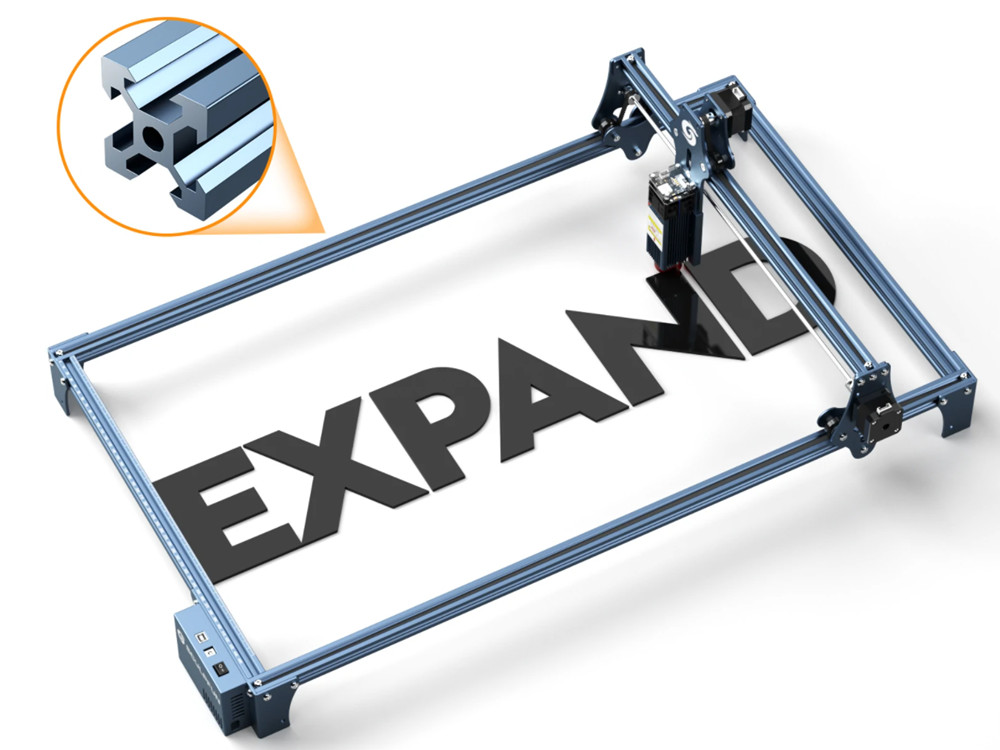 It is worth mentioning that SCULPFUN S9 has an innovative feature that its engraving area can be extended. Its own engraving area is 410*420mm, and after modification, it can reach 410*2000mm, which is simply great.