ATOMSTACK A5 Pro 40W Laser Engraving Machine
We present ATOMSTACK A5 Pro, an upgrade of A5 on all aspects of specifications and performance. It took 9 months of research and development by ATOMSTACK to finally enable a premium laser engraving experience that can cover the needs of a medium or even higher level of users at an affordable price.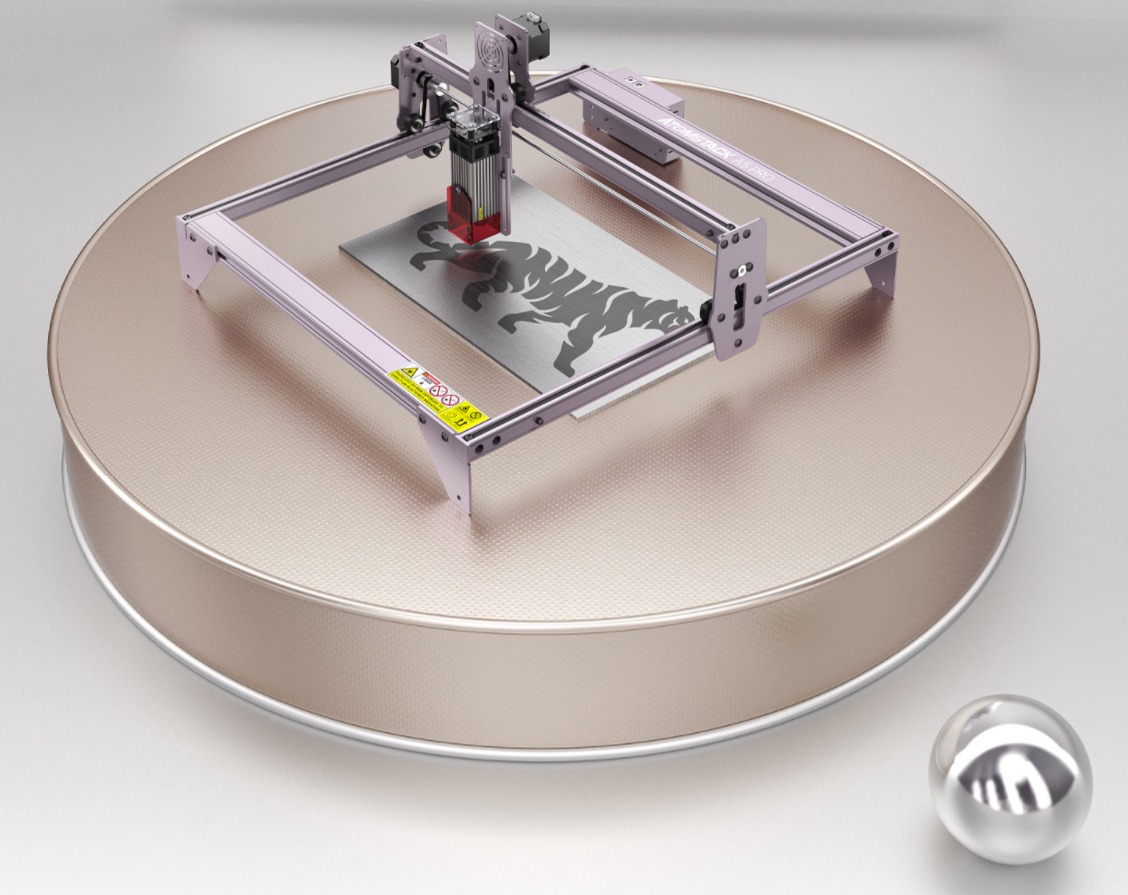 ATOMSTACK A5 Pro is equipped with 32-bit 12V MCU circuitry. With an accuracy of 0.23 x 0.23 mm, the focal point is a quarter of the size of the average focal point of other lasers. Through the use of the 12-bit precision PWM control signal, up to 1000 grayscale gradations can be achieved, providing real, photo-like detail.
The extremely advanced laser module with second-generation high-power FAC technology offers multiple power options from 1 W to 40 W. With the same amount of power, a thinner 50mm fixed focus laser beam can cut through a thicker object, you can even go beyond the 5mm thick edge.
ATOMSTACK's engineering team optimized the motion algorithm and upgraded it to the new firmware, increasing the maximum speed from 4,000 mm/min to 10,000 mm/min. In addition, compared to the traditional USB-to-serial port, the MCU's native USB CDC interface supports up to two times higher transmission speed, greatly reducing the delay caused by command transmission and thus reducing engraving time. Therefore, the engraving speed of ATOMSTACK A5 Pro is twice that of A5, and three times the market average. In addition, ATOMSTACK laser engravers have been fully tested with Laser, the world's most popular and easy-to-use free and open source laser control software.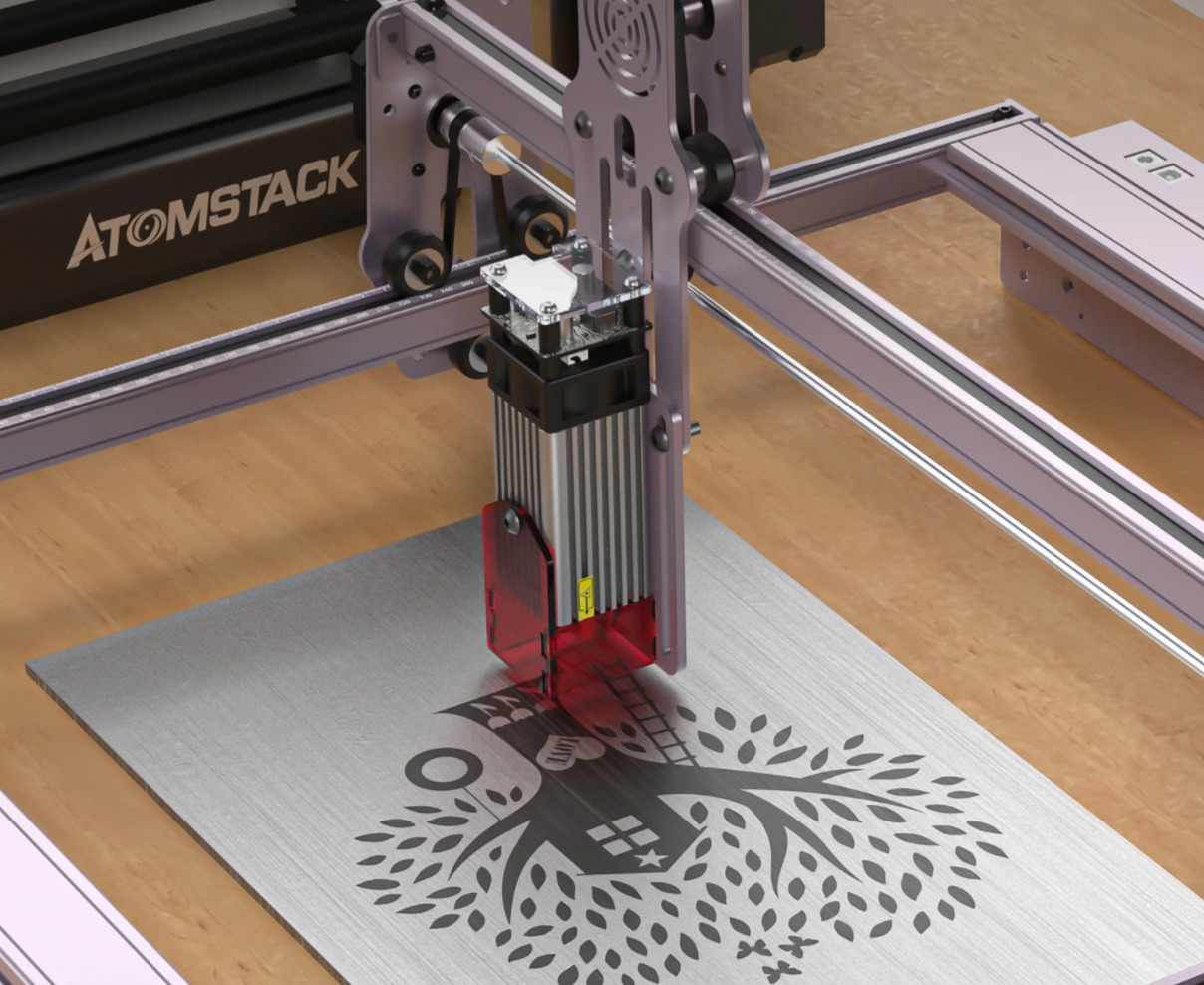 The 12V-powered electrical system built into the motherboard supports a powerful laser module and multiple additional components. As tested in laboratories, the reinforced cable can withstand more than 5,000,000 bends, which provide longer life to the engraver. Buckle in the wire connection, high-quality flexible cables and wire protection chains ensure uninterrupted 24-hour operation and consistent engraving results. In addition, the structure made of metal gives the ATOMSTACK A5 Pro excellent solidity.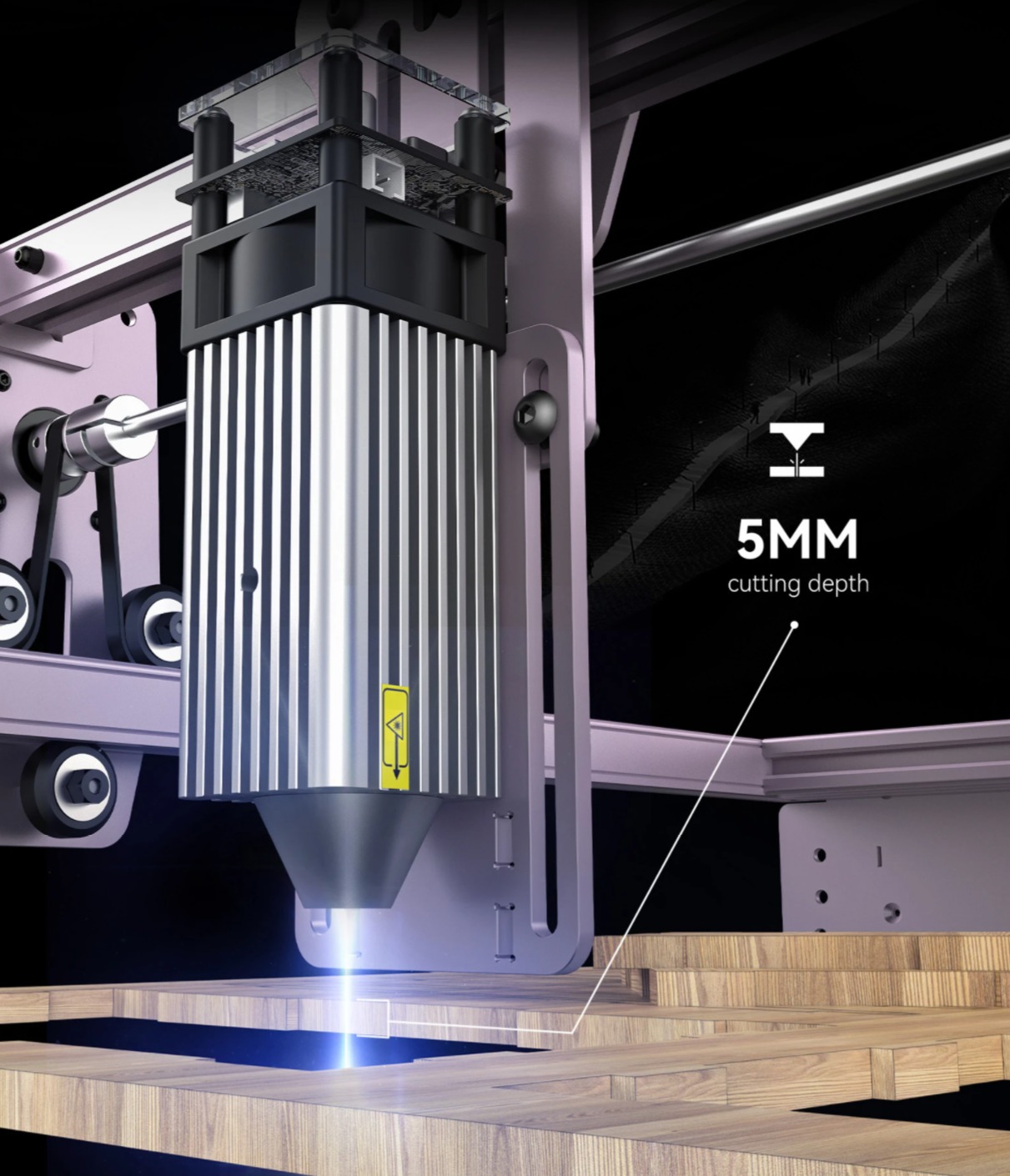 More features to ensure safety are built into ATOMSTACK A5 Pro so users can engrave without worry. When the machine is moved or tilted, or the computer stops the engraving process: the motors stop moving, the laser will automatically stop to avoid possible damage to the machine and the user. In case of flames, the alarm will beep and flash. Also, an emergency stop button has been added to make sure it can be stopped manually when needed.