ATOMSTACK A5 M40 40W Laser Engraving Machine
Do you still remember the ATOMSTACK A5 and A5 Pro? One year later, its successor has now been introduced. The "ATOMSTACK A5 M40" is supposed to make the way to semi-professional engraving and cutting of wood, acrylic, cardboard, etc. even easier for hobbyists. In this article, we take a look at the legal regulations, risks and, of course, the device itself.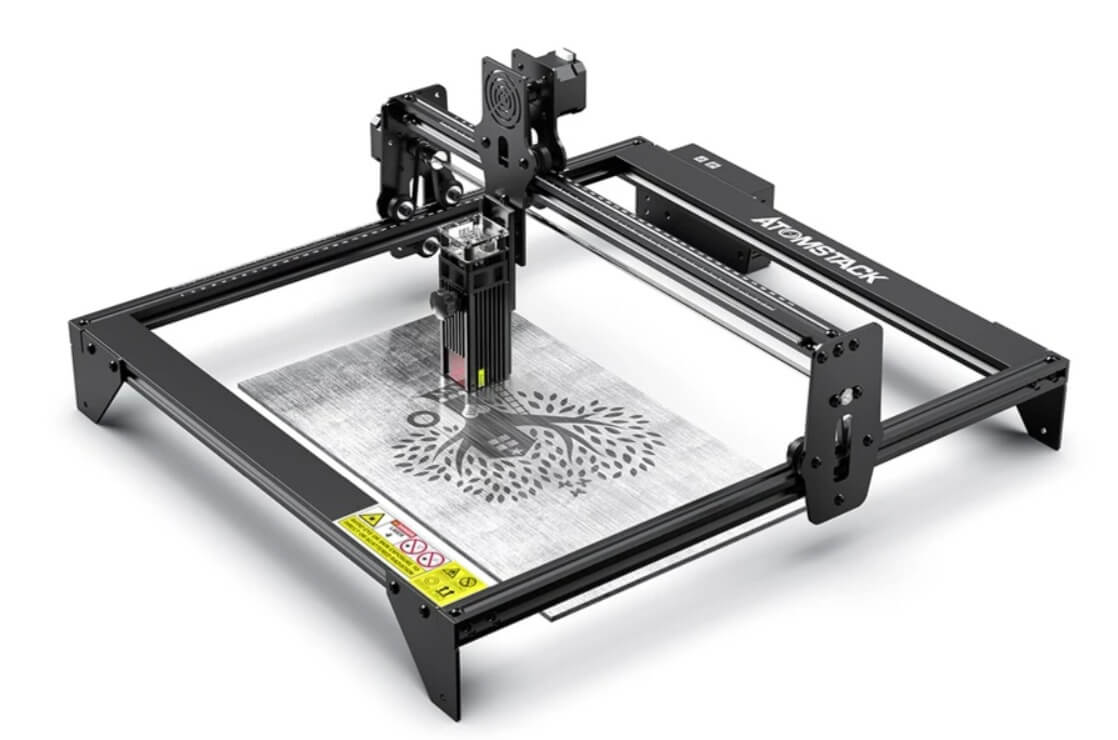 If you have the time to deal with all these points, the A5 M40 is probably one of the best options on the market. Protective devices can also be retrofitted with a little creativity. As said, you should inform yourself in detail.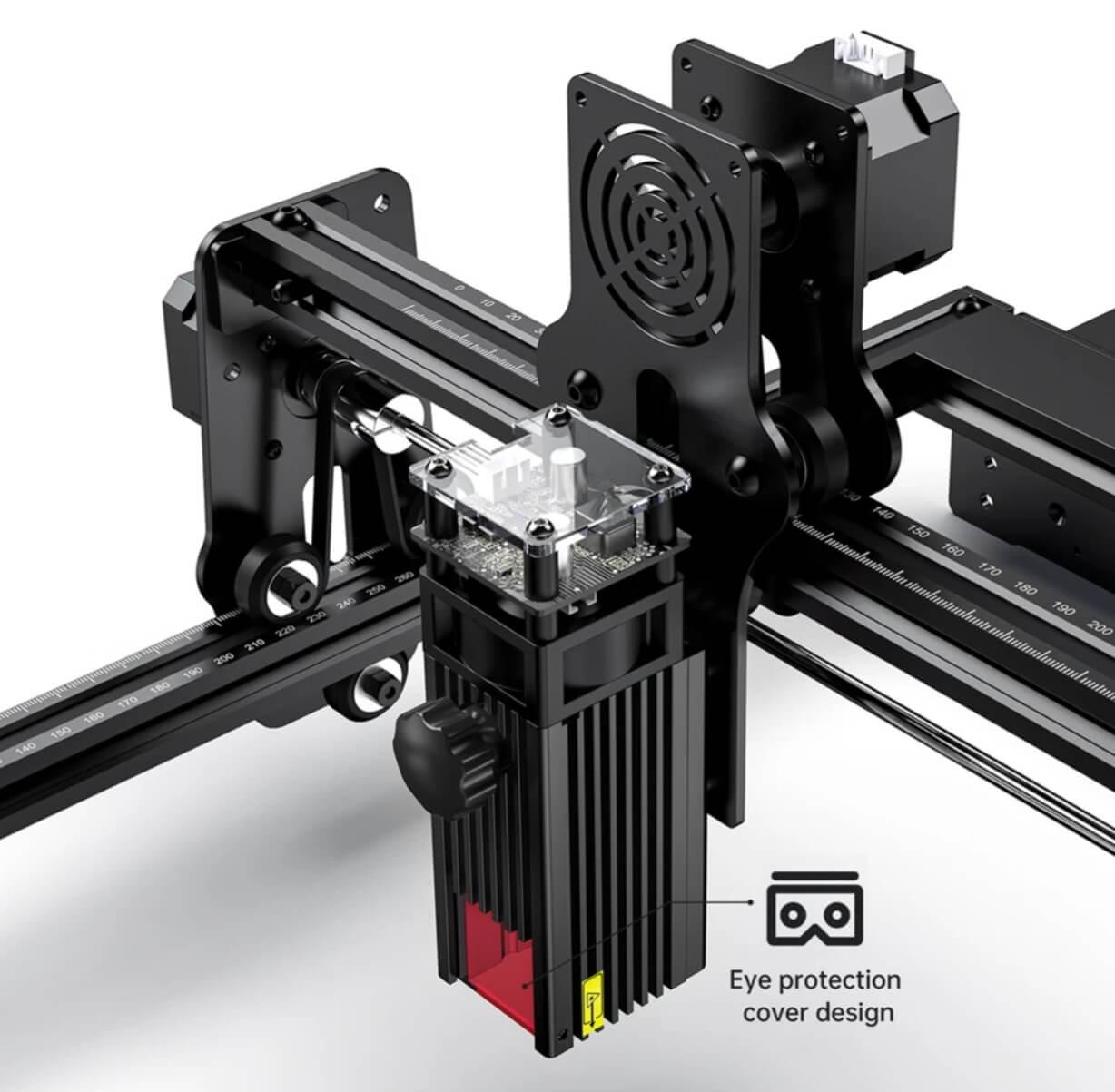 Once this problem is solved, the 570*600*270 mm Laser Master rewards the user with a 410*400 mm work surface. Materials like wood, acrylic or cardboard can be engraved or even cut on this surface with the program LaserGRBL. All that is needed is a template as a JPG, PNG or SVG file, and the rest is implemented almost automatically by LaserGRBL.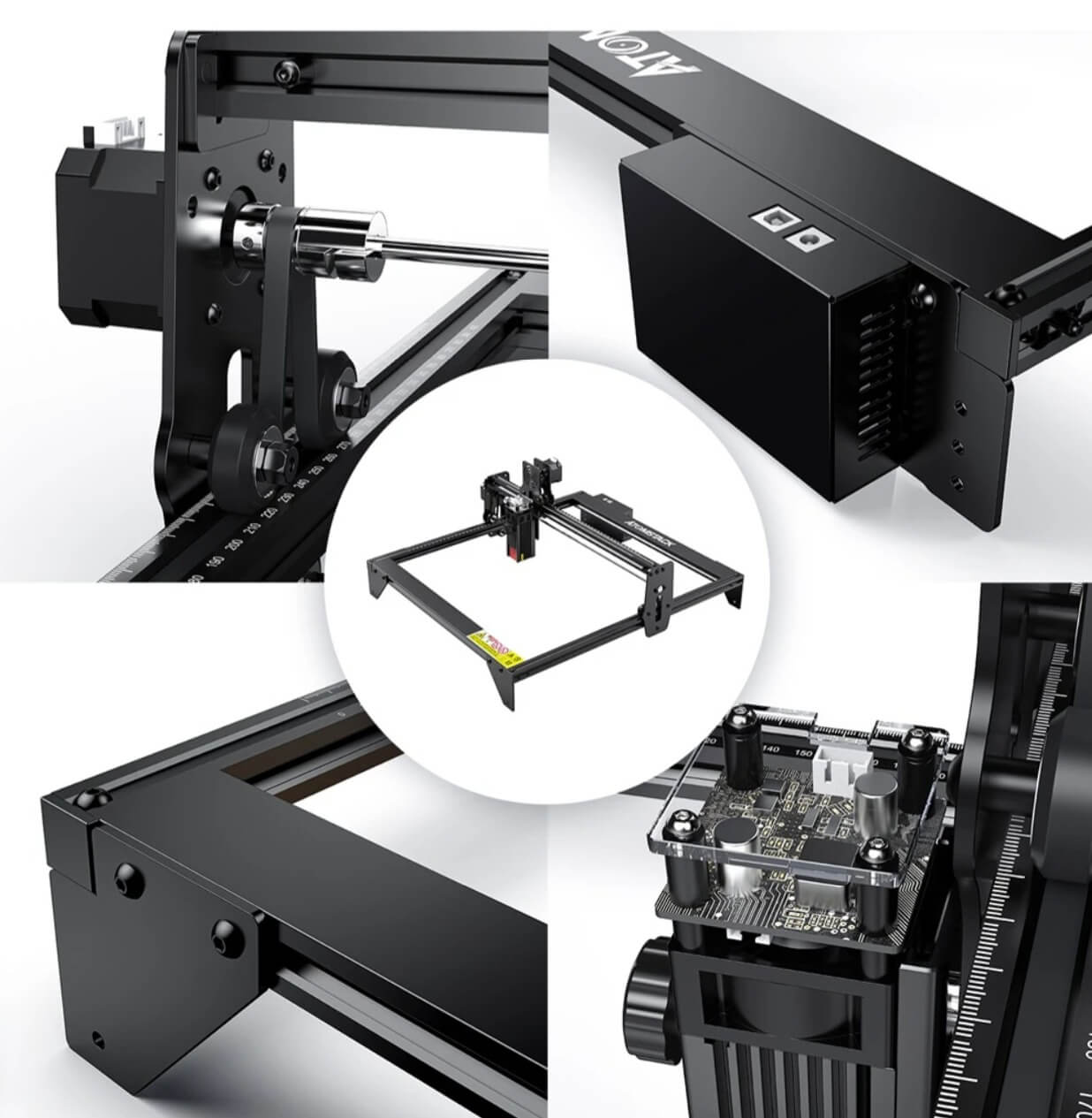 The ATOMSTACK A5 M40 comes as a partially pre-assembled kit. Compared to last year's Laser Master, the new device offers quite a few improvements. The most important is probably the architecture itself, as the frame is now rectangular, so the Y-axis runs on two rails at once. In combination with the new motherboard, the A5 M40 thus achieves a speed of up to 10,000 mm/min – significantly faster than the competition.
In addition to the improved speed, the new motherboard also brings other new functions. In particular, these include a flame detector and an emergency stop switch on the front of the unit. Along with the new motherboard, ATOMSTACK has also given the A5 M40 a new 24V power supply. According to the manufacturer, this allows the device to laser continuously for up to 25 hours without damage.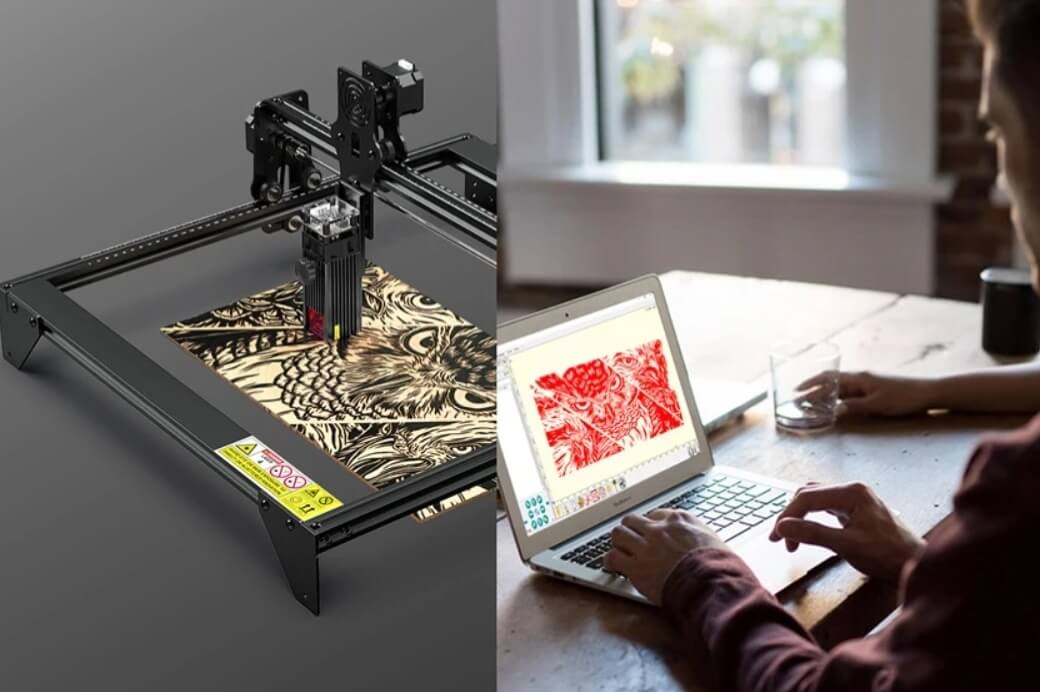 In addition to the frame, the laser diode itself has also been improved. The new A5 M40 laser module with 5.5 watts of luminosity now focuses on an area of 0.16 x 0.19mm (the predecessor "only" managed 0.3 x 0.5mm). According to ATOMSTACK, the new diode can pass through plywood up to 5mm thick in a single pass. This should make the device particularly interesting for hobby model builders.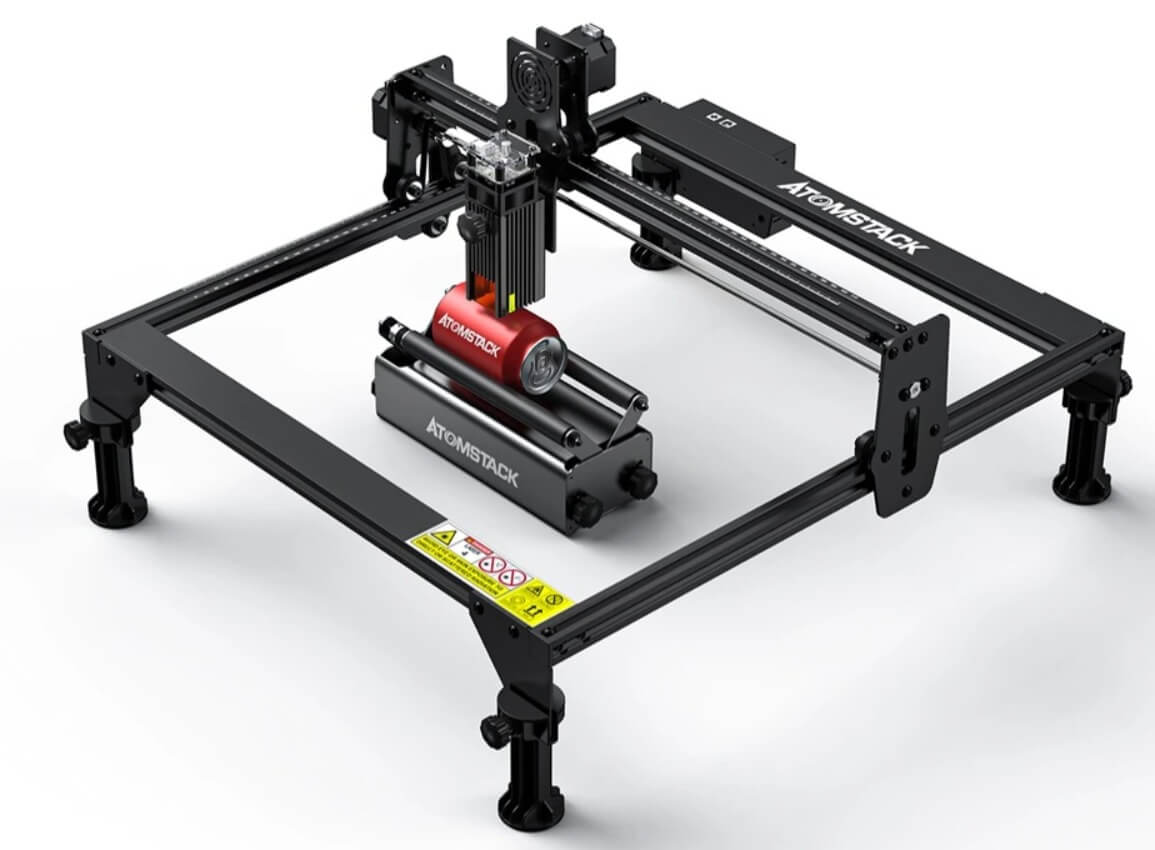 Thanks to various modules, the ATOMSTACK A5 M40 is also suitable for many other purposes. For example, cylinders can also be engraved with the ATOMSTACK R3 roller. With the offline controller, the device can also be controlled without a network connection. And who knows – maybe ATOMSTACK will launch more accessory products in the future.