Atomstack X30 Pro: The World's First 6-core laser Engraver with 30W laser output
Atomstack has always led the industry in the field of diode laser engravers. Last October, Atomstack debuted X7 Pro which is the first dual-core 10W Laser Engraving Machine, and is now the best-selling 10W device.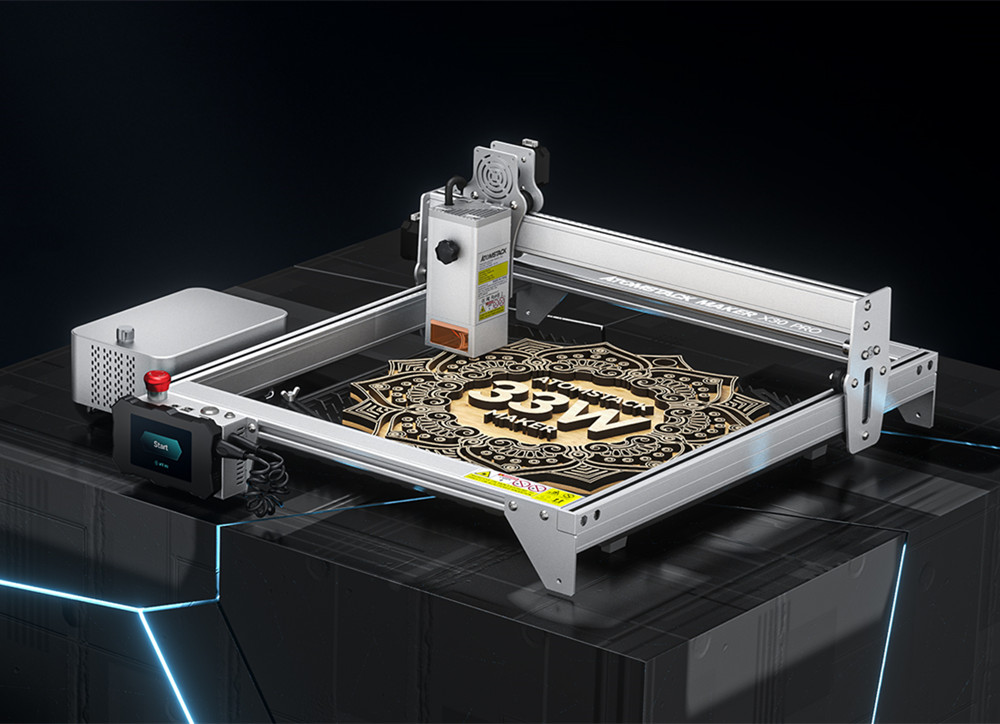 A few months later, after a lot of research and development by their engineers, they launched the 20W quad-core laser, which is used in the star model X20 Pro, and has a very strong cutting power. This time, don't be too surprised, Atomstack announced that they will launch the world's first six-core 30~36W laser engraver, the X30 Pro.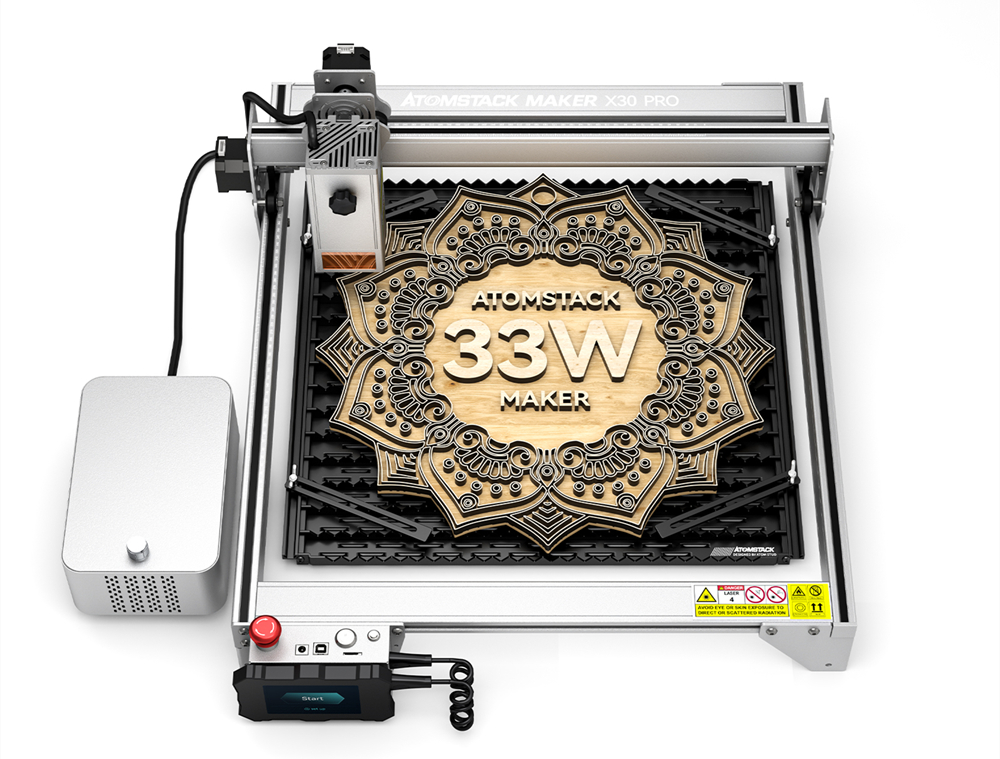 As we know, the "X" series is the high-end series of Atomstack, which represents the most advanced laser technology. They aggregate 6 laser beams with 6W power into a single ultra-powerful laser beam, which will theoretically be 36W, but there will definitely be some energy loss, so 33W laser output is already very efficient.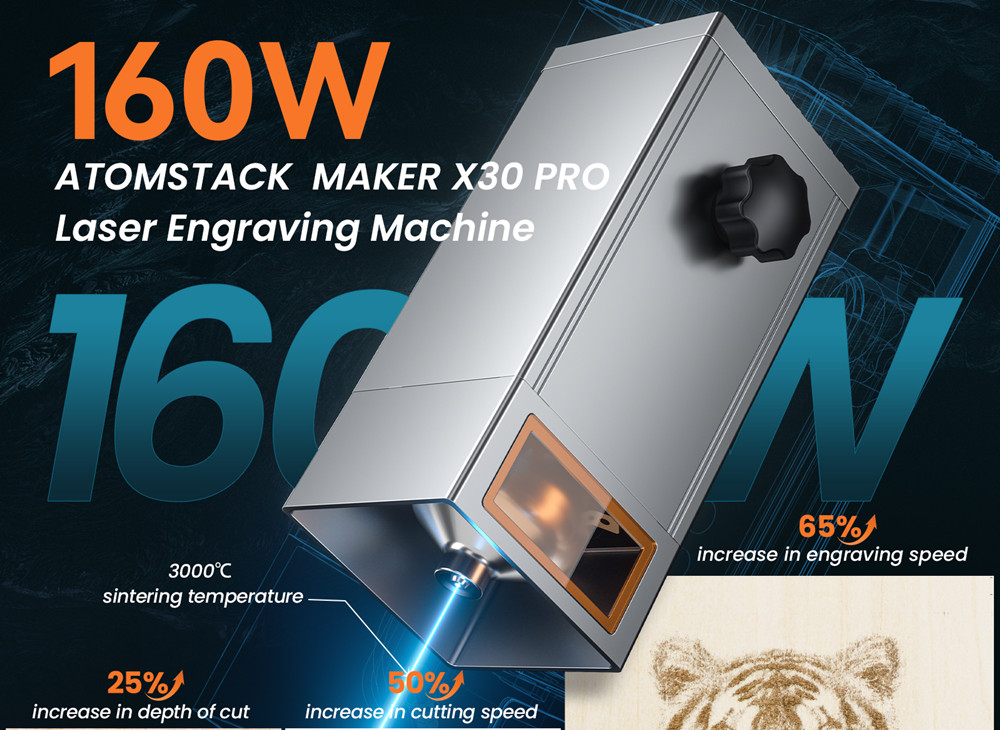 The most immediate effect of using the 33W blue laser is that he has the most cutting power, claiming to be able to cut 20mm of cork and 10mm of black acrylic in one pass. This is reflected in the cutting efficiency, compared with 10W laser engraving machine, X30 Pro has 200% higher cutting speed and 150% higher cutting depth. Compared with 20W laser engraving machine, X30 Pro has 50% higher cutting speed and 25% higher cutting depth.
I personally believe that a stable metal frame is the only way to make the laser module work with precise movement and alignment, and the Atomstack X30 Pro's frame follows the X20 Pro's design. At the same time, this design solution offers many expansion possibilities, such as Y-axis extension kits, roller kits for engraving cylinders, etc.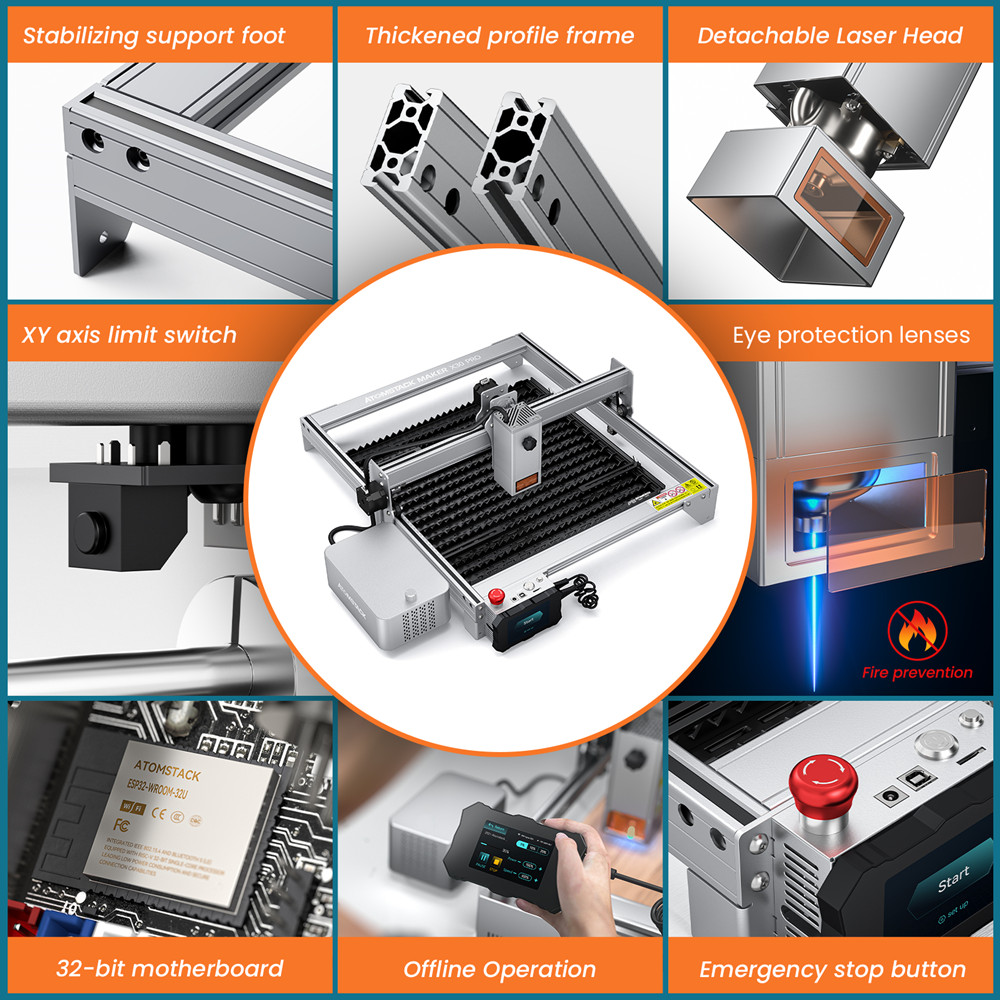 As a flagship machine, this time we see two included accessories on the Atomstack X30 Pro, a dual pump air assist system and a matrix cutting table. There is no doubt that these two accessories will be very helpful to the X30 Pro's cutting work, and they are worth the equivalent of $250.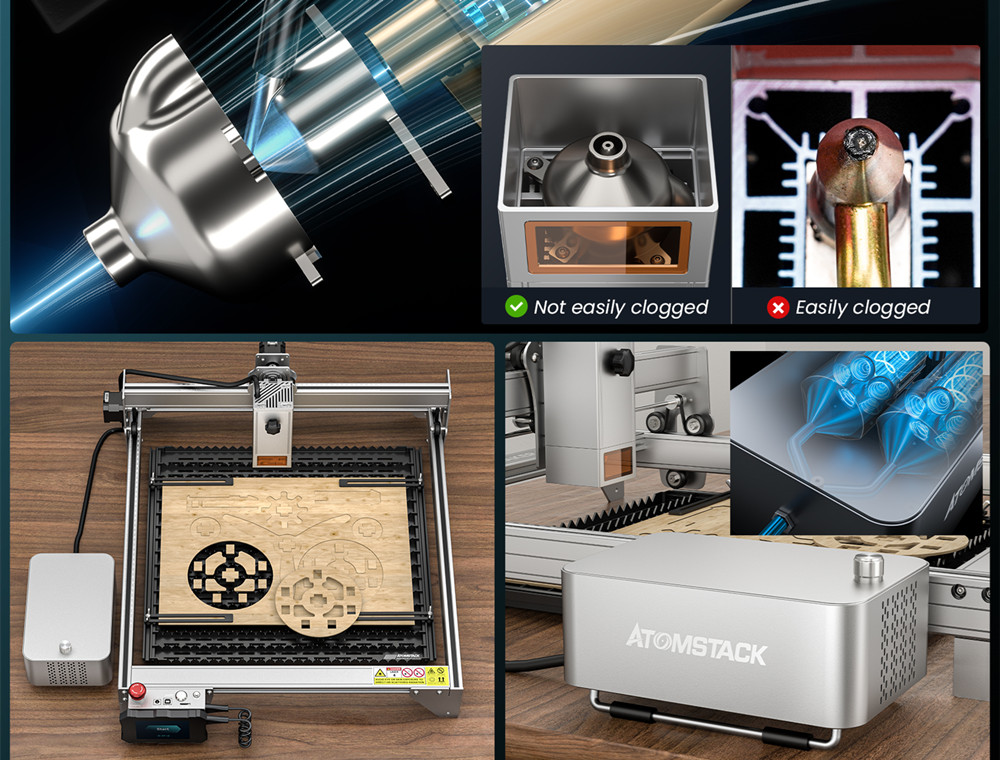 In terms of operating software, LaserGRBL and LightBurn can be downloaded and used. If you want to use it on your cell phone, then you can also download Atomstack APP. You can also see a touch screen attached to the X-axis frame by a magnet and work offline by copying engraving or cutting files to a TF card.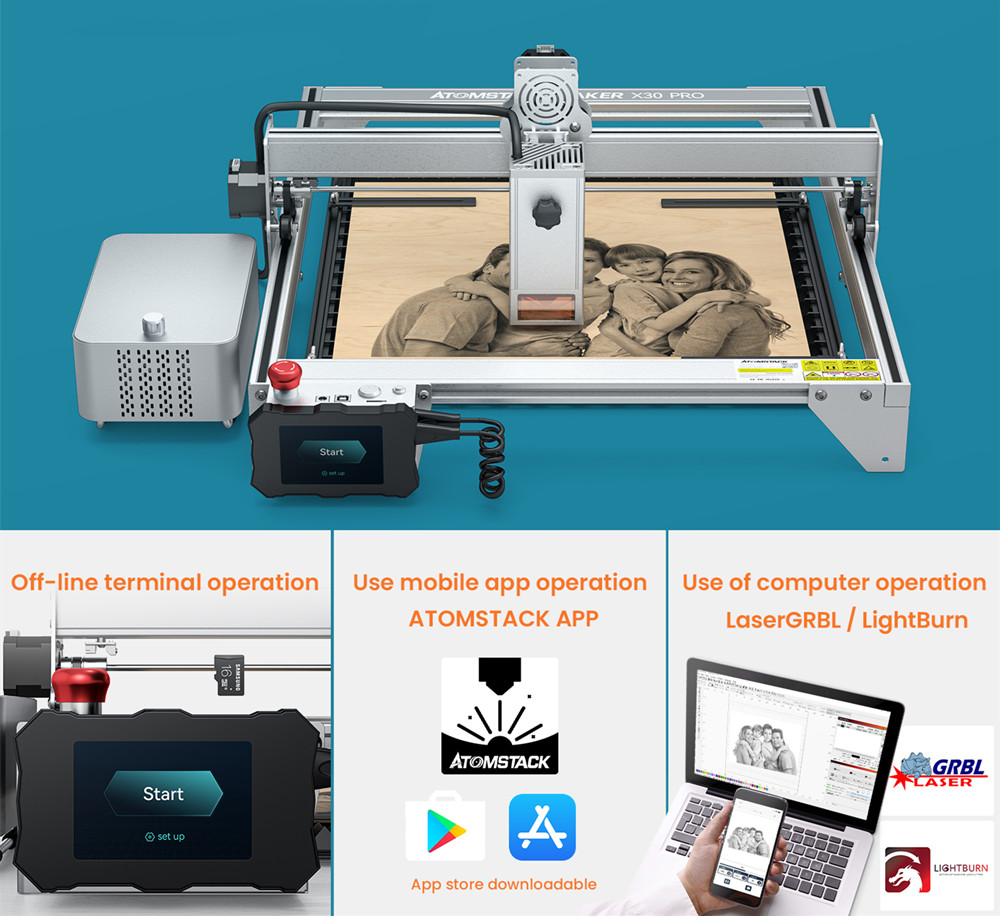 In conclusion, I think Atomstack X30 Pro is the most powerful diode blue light engraver in the world today, bar none, and it is a milestone in the development of laser technology. If you have a great need for cutting work and also want to increase your productivity, then this is the machine to choose.