Atomstack B1 Enclosure Safe Dust-Proof Cover for Laser Engraving Machine
If you are a veteran of laser engraving machines, then an industrially designed Enclosure is worth having. after six months of design and development by Atomstack engineers, they released the Atomstack B1 Enclosure in early 2022.
This laser enclosure is designed with a metal body, which can effectively stop the laser from leaking out and protect the user's eyes. Of course it is not just a box, we can see the internal installation of LED lights, can provide lighting.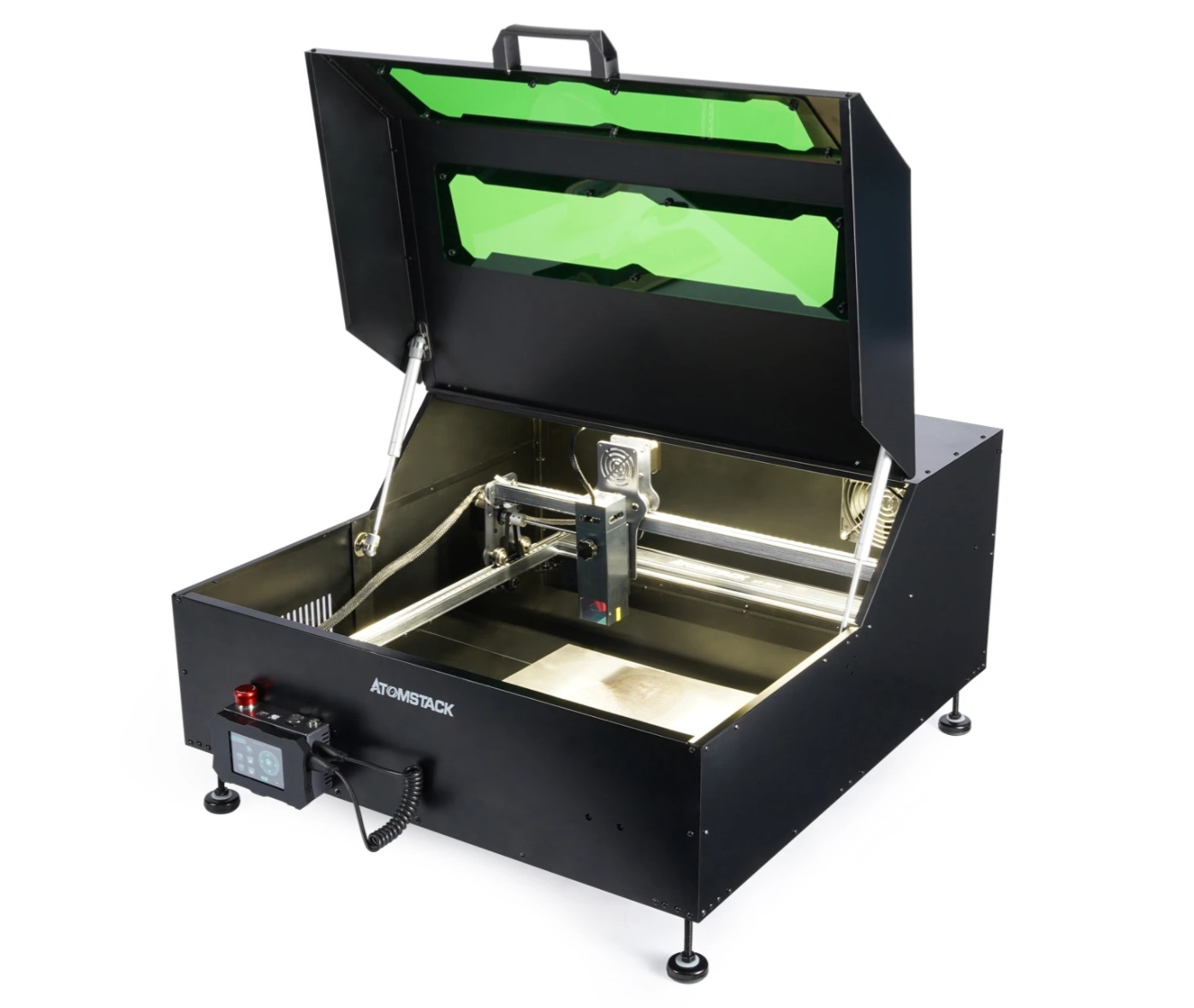 We can see that the Atomstack B1 Enclosure is designed to be suspended, with an internal plate that can be removed to reserve the location of the R3 roller, which solves the pain point of using a laser engraving machine with a shield but not a roller, which is more advanced than the Ortur Enclosure design.
What is worth mentioning is that the shield is removable and can be installed by users through their own DIY installation with just a few necessary screws, which is very convenient and practical.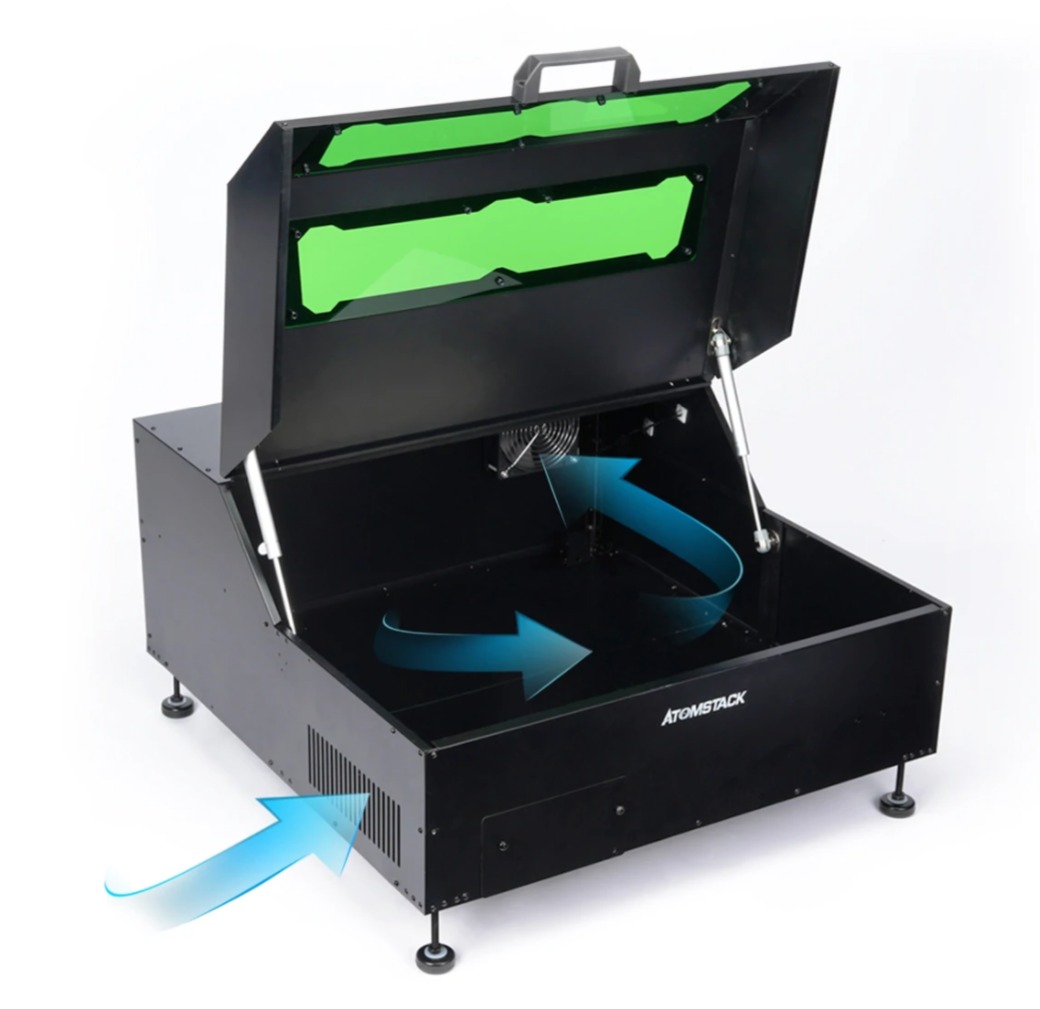 The B1 Enclosure is available for all Atomstack laser engravers, including the A-Series, X-Series, and P-Series. Even if your device has an external touch screen, it comes with a reserved interface to support offline work.