ATOMSTACK M50 50W Double Ultra-Fine Compressed Spot Laser Module
We've featured several laser engravers from Atomstack, such as the A5 Pro and A5 M40, both of which have been very popular with consumers. I know there is another brand in the industry that is also very good, it is Ortur, the star product is the Ortur Laser Master 2 Pro, also achieved good sales. However, what I want to say today is that none of the above products are as powerful as the Atomstack M50 50W laser module.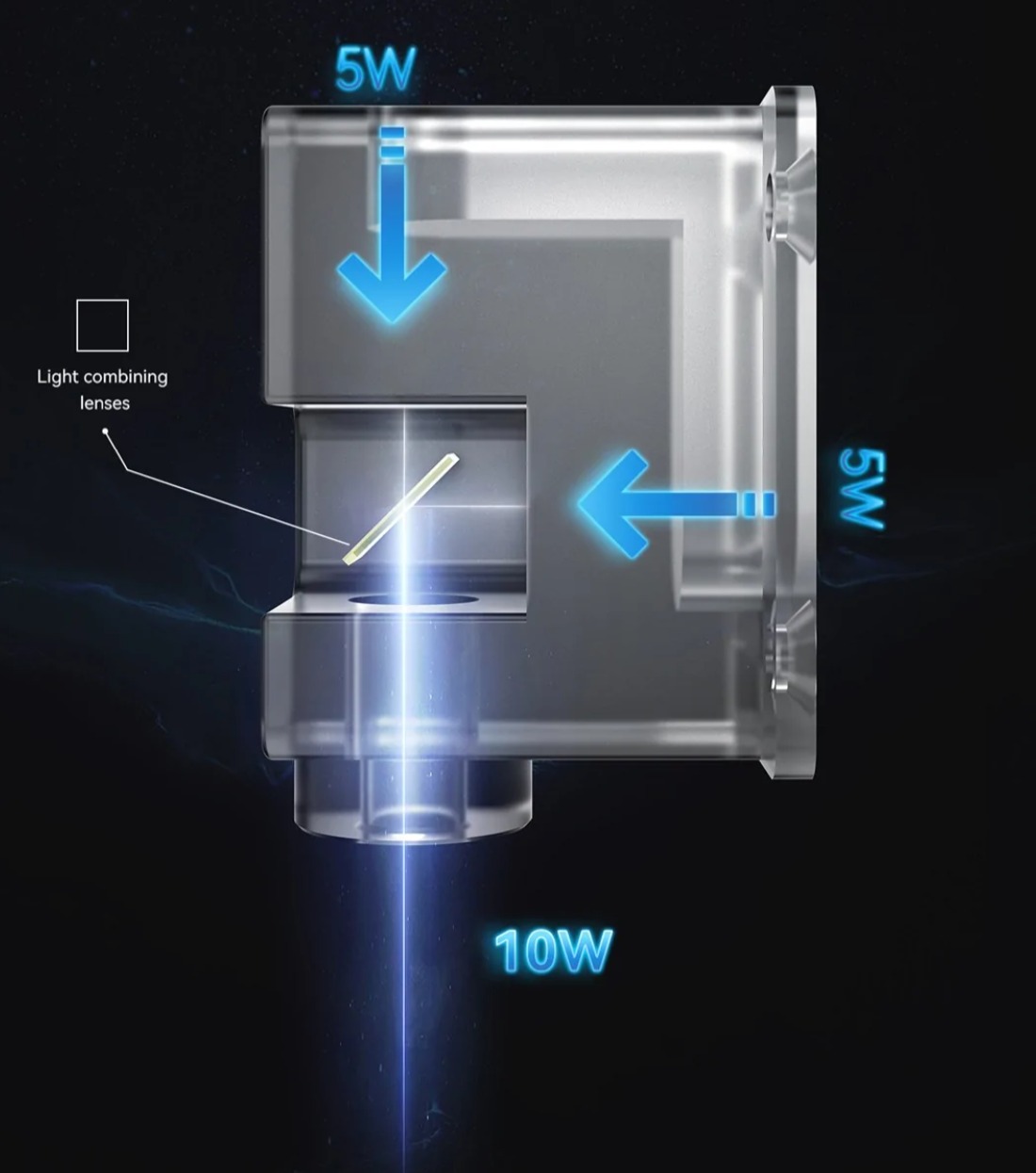 I paid attention to this product a long time ago, Atomstack company engineers revealed to me: Atomstack M50 this module is used two 5W laser module combined into 10W laser power, can achieve cutting 8.5cm wood board, which is a very remarkable progress.
The Atomstack M50's spot can be compressed to an area of 0.08*0.15mm and uses dual compression light coupling technology to allow for more precise engraving, even when engraving metal, with crisp, clear patterns. It can reach 1100 degrees Celsius when working with the laser.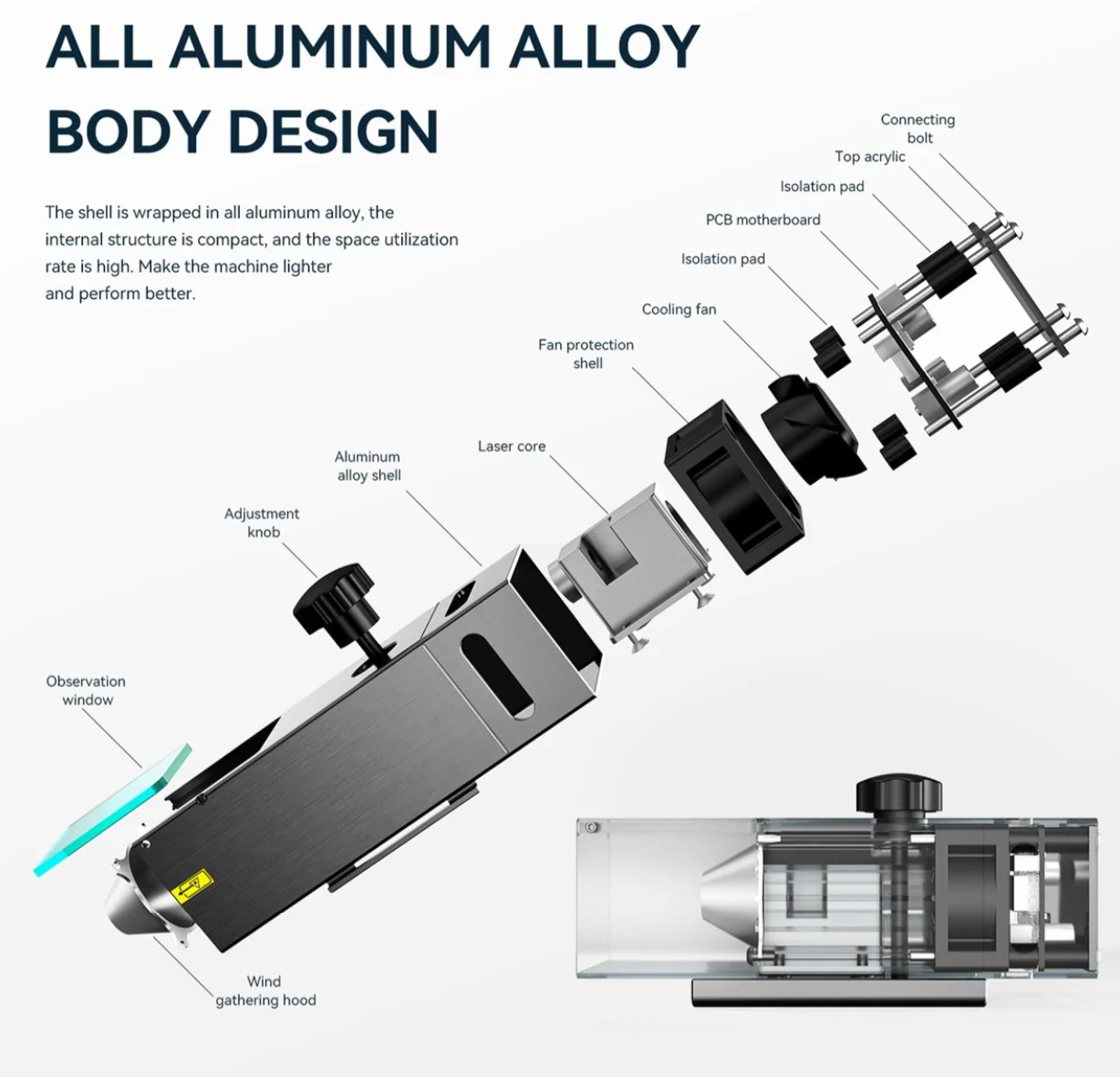 It is worth mentioning that in terms of safety, Atomstack started to try to add the gyroscope to the laser module this year. Now it seems that their company has done a good job, and it is certain that this new product M50 will have gyroscope in it, if the tilt angle of the engraver is more than 20°, then the machine will stop working, which is certainly an excellent protection measure.
We noticed that the body of this machine is made of aircraft aluminum with a cooling fan that automatically cools the machine, thus ensuring effective operation. You can use it for CNC cutting, laser engraving and many other things.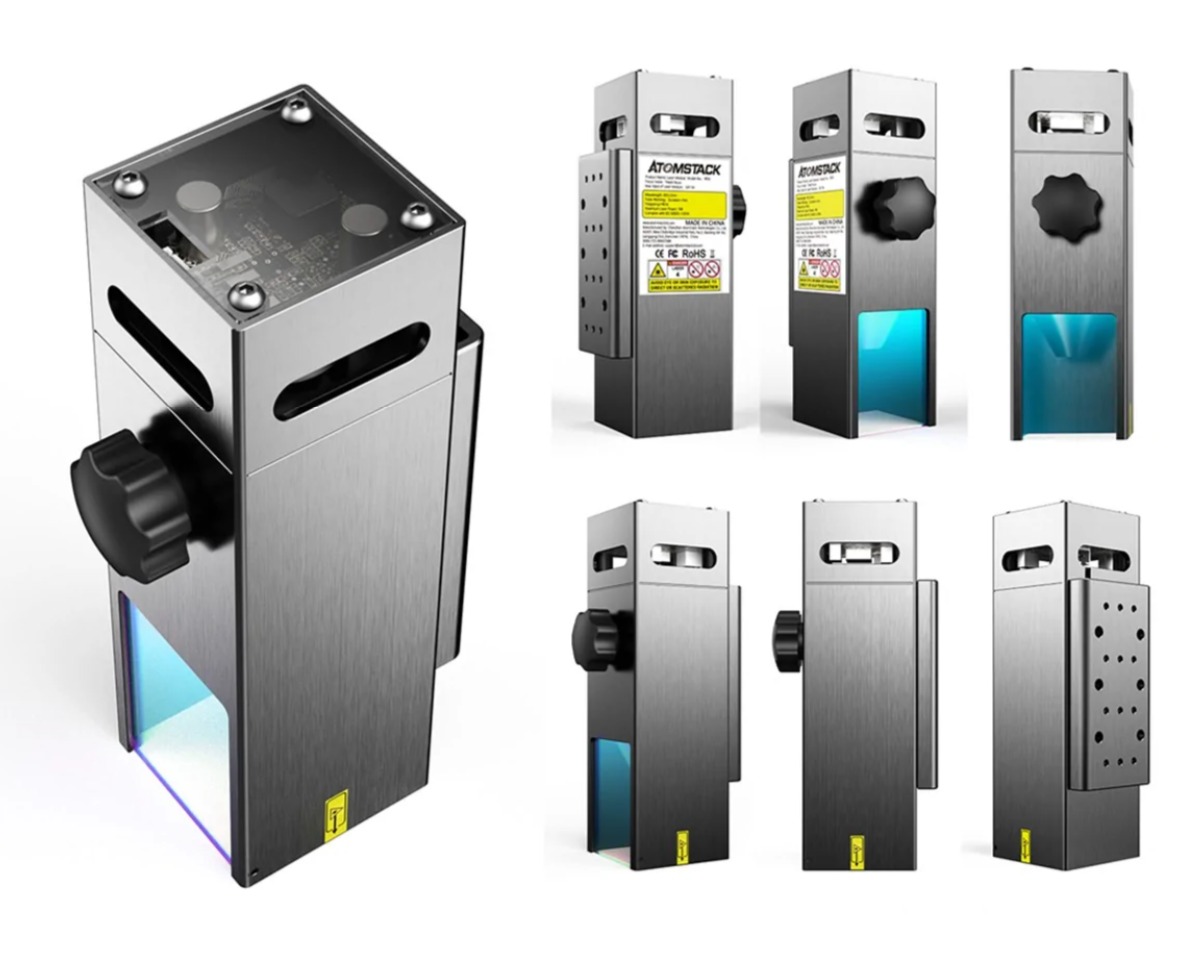 Better yet, many people may ask, can such a powerful laser module only be used in Atomstack's own engraving machine equipment? The answer is no, the M50 can match most of the laser engraving machines on the market, including Ortur, Neje, Twotrees and many more brands.