ATOMSTACK A10 PRO 10W Laser Engraving Machine
If you've read our article on the flagship laser engraver machine Atomstack X7 Pro before, you must have noticed the new model A10 Pro? Yes, they are the same, but the colors are different.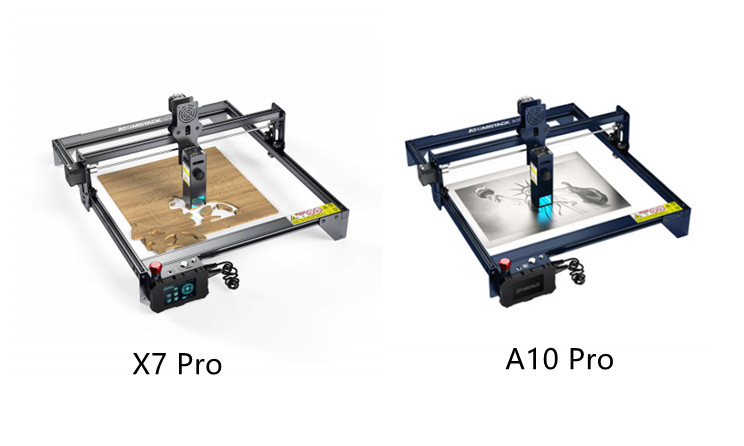 In terms of performance, the A10 Pro is equipped with the M50 dual laser module, which achieves a laser power output of 10W, making it particularly capable of cutting. It is also more powerful than other 5W laser modules for engraving metal, ceramics and other materials.
We can also see that a 3.5″ touch screen is attached to the body, which supports offline work. This means that you can export the engraving files on your computer via software (LaserGRBL or LightBurn), copy them to a TF card and let the touch screen read them for offline control.
In terms of scalability, it has been confirmed that A10 Pro will also support 850*410mm extension kits. In short, these two models are almost the same, depending on which color you prefer.