ATEZR P20 PLUS - Coupon
Atezr Coupon: BFP450   Price: $849.99
ATEZR P20 PLUS 20W Laser Engraving Machine
This is the third 20W diode blue laser engraver on the market today, and ATEZR is back with their first model, the P20 PLUS. The first is the X20 Pro from Atomstack and the second is the D1 Pro from xTool, both of which share the common feature of having four diode lasers coupled into one 20W super laser beam.
The current laser engraving machine market is hot enough to attract new brands to join in. This is good for consumers, because having competition is what makes each manufacturer's laser technology and machine construction better. Clearly, I think they are marching in the right direction.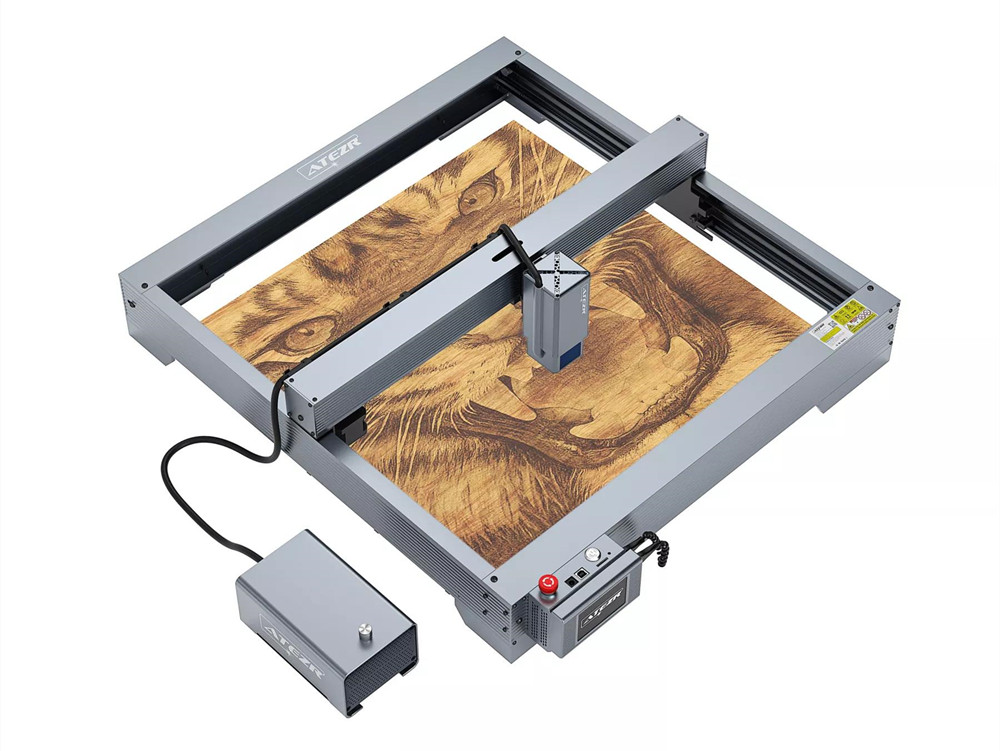 ATEZR brings three laser heads with 5W, 10W and 20W output power, corresponding to three models: P5, P10, P20 Plus. The frames of these models are the same, but the working area is slightly different, so I will now focus on the P20 Plus.
Do you need a larger working area? The ATEZR P20 PLUS has an engraving area of 430*430mm for large format work. The modular design allows customers to set up the machine successfully in less than 20 minutes. The software you can download are Lightburn and LaserGRBL, the former is paid software and the latter is free.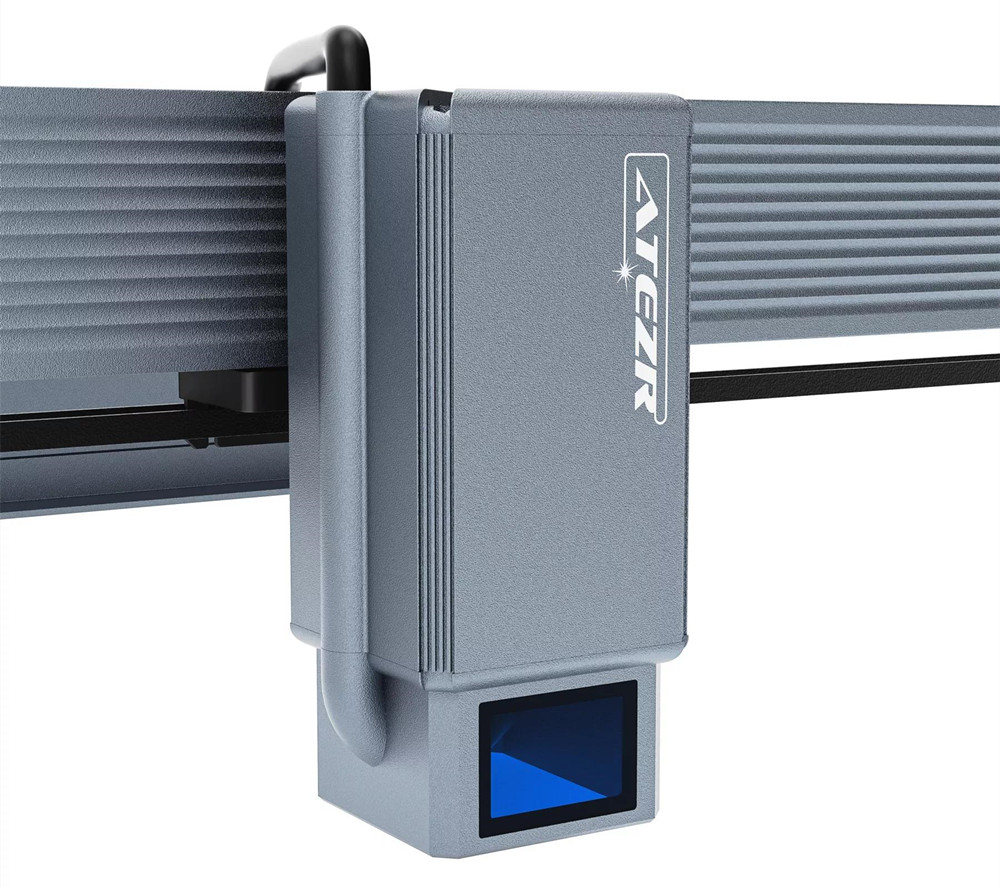 It is worth mentioning that the ATEZR P20 PLUS laser engraving machine is wired internally and the stepper motor is hidden within the recesses of the frame, giving the machine a very neat appearance. The machine claims an engraving speed of 24,800mm/min and a spot area of 0.08*0.06mm.
Like the Atomstack X20 Pro, the P20 PLUS comes packaged with an air assist system, which is extremely helpful for both cutting and engraving work.