ATEZR P5 5W Laser Engraving Machine
As a consumer-grade desktop laser engraver, 5W laser power refers to a single laser source, 10W refers to a dual laser source, and in the case of 20W it is usually coupled from four laser sources. Manufacturers are constantly stacking laser beams to achieve higher power.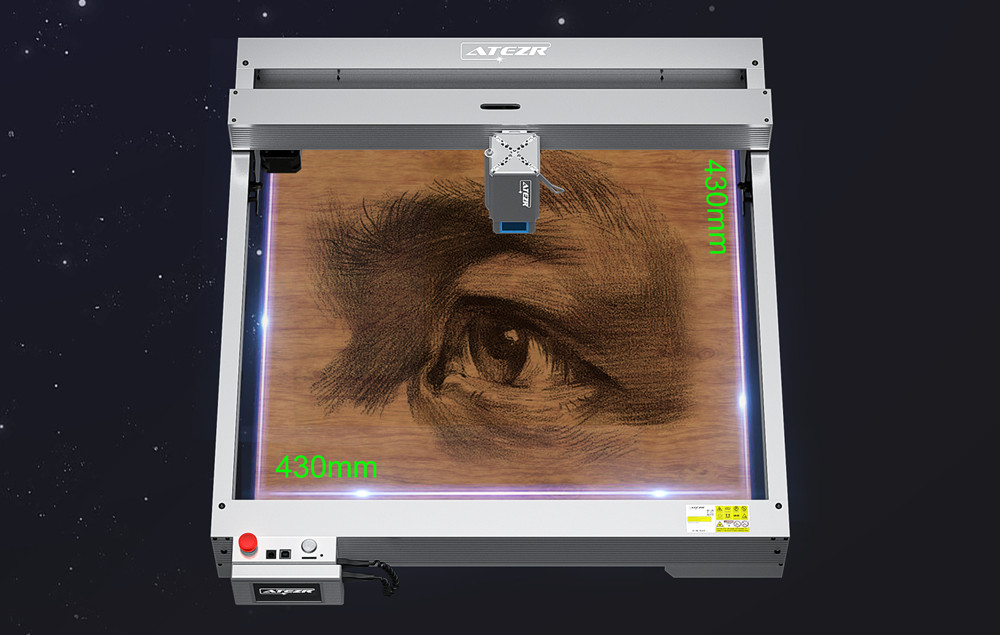 At the level of 5W laser engraving machine, it is usually used by consumers for engraving jobs and simple cutting jobs. I think it's not a problem, at a price point like $300, you can't ask too much of a machine.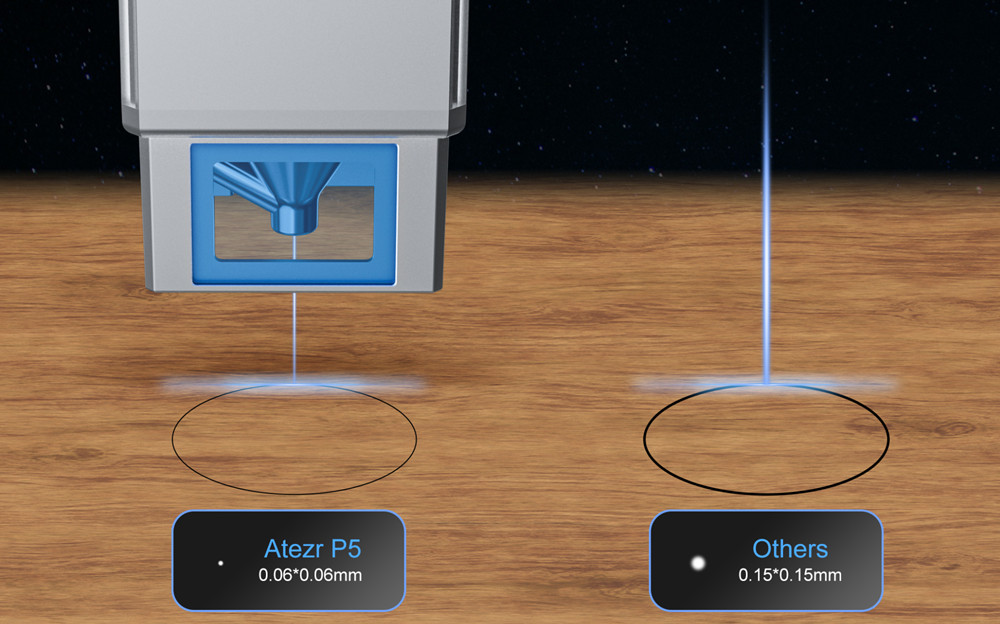 There is no doubt that the ATEZR P5 laser engraver is an above-average piece of equipment that will delight DIY enthusiasts. For example, it will offer a 5W~7W compressed spot laser with a spot area of 0.06*0.06mm, capable of engraving on a variety of materials, including wood, stainless steel or leather.
It is worth mentioning that, at this level, there are many star models, such as Atomstack A5 Pro and Ortur Laser Mater 2 Pro, which usually have an engraving area of 410*400mm. However, ATEZR P5 is bigger, increasing to 430*430mm, which means you can finish larger work.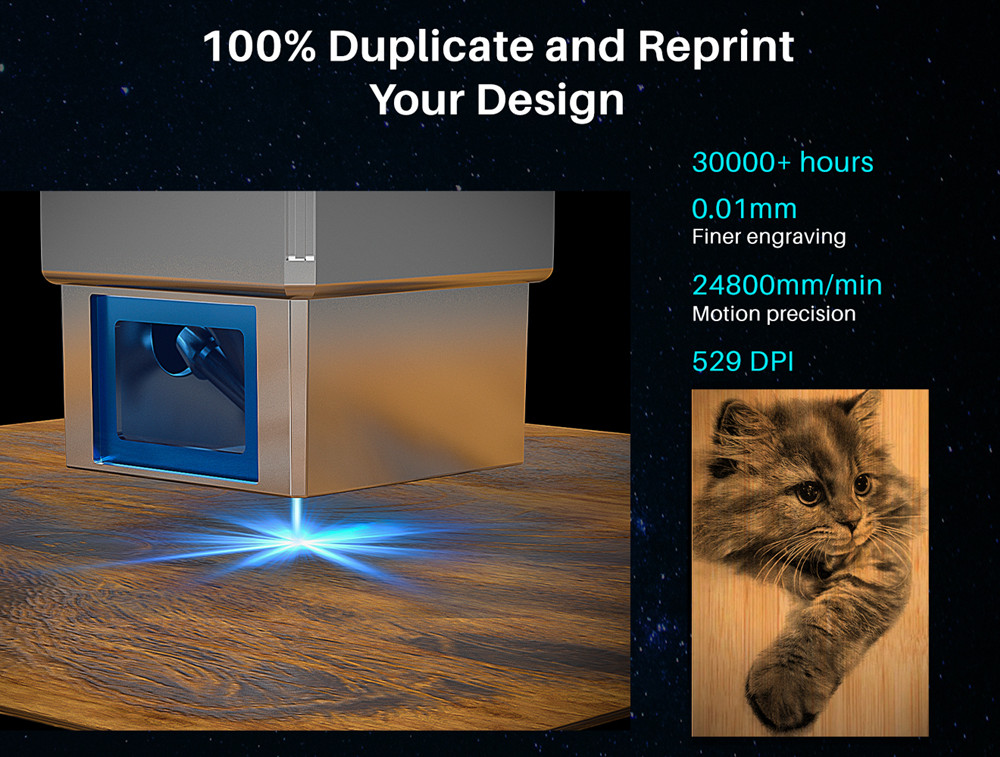 ATEZR P5 has a modular design, and after unpacking it, you can install and use it in about 15 minutes. The software you can use is either Lightburn or LaserGRBL, the difference being that the former is paid software while the other is free.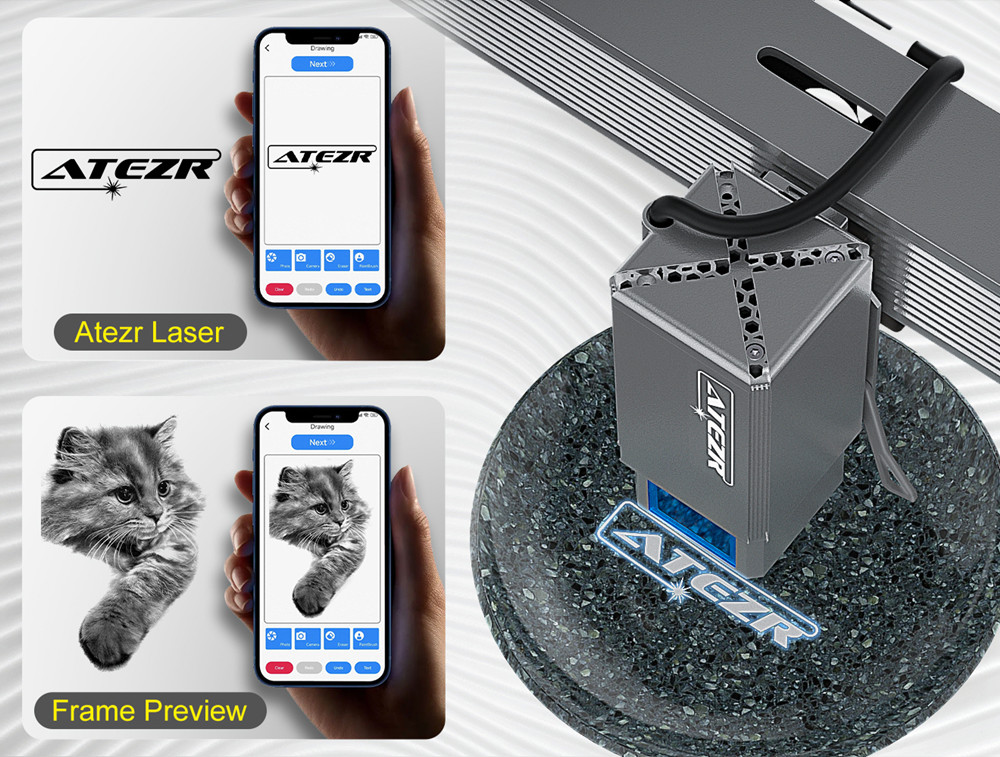 Furthermore, Atezr machines have built-in Wi-Fi connectivity as well as standard TF card compatibility. The Atezr team developed the Atezr Laser APP to take full advantage of these functions, allowing creators to use the mobile app to create new works remotely. This makes it easier for novices to operate the P5and enables creativity without limiting users to one place.