ATEZR V35 PLUS Laser Engraving Machine
Hey guys, 2022 is almost over, how's it going? There are a lot of new products for laser engravers coming to market lately, for example I wrote a while ago about the Atomstack X30 Pro, the world's first 30W diode laser engraver, and I was excited that Chinese laser technology has made rapid progress in the past two years.
Thanks to the laser beam coupling technology, it is possible to gather many small power beams into a high power super laser beam. Now we are talking about 30W diode blue laser means coupling six 6W laser sources into one beam that can theoretically reach 36W. But this is impossible because the energy will be lost. I hope a professional testing organization will give the real data.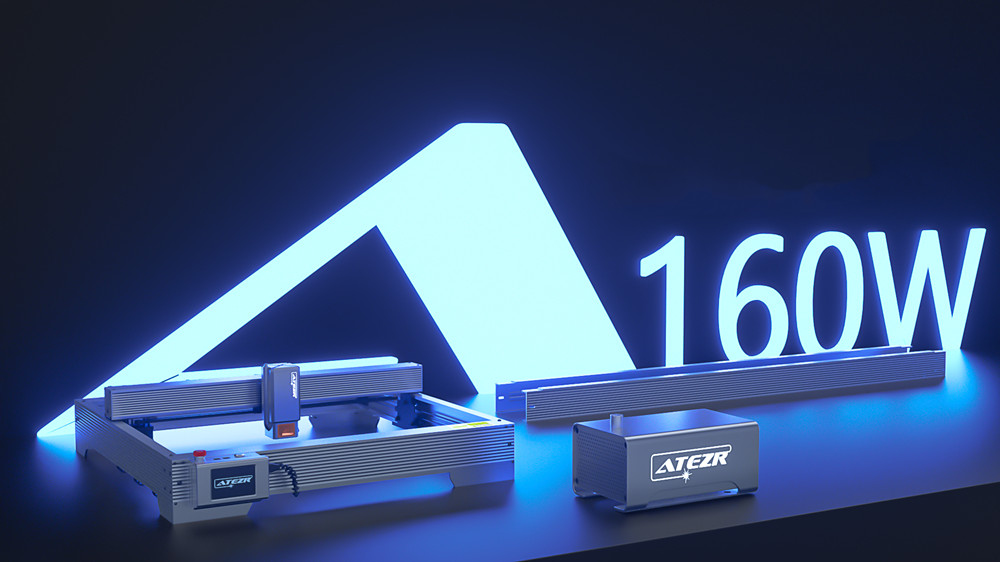 ATEZR has also launched a new 30W level machine, model V35 PLUS, which is the same frame as the older model P20 Plus. We can see from the picture, ATEZR V35 PLUS using laser coupling technology should be the same as Atomstack X30 Pro, all by six laser sources arranged vertically in turn, through the concentrator lens to superimpose the energy, the final output of 34-36W laser power.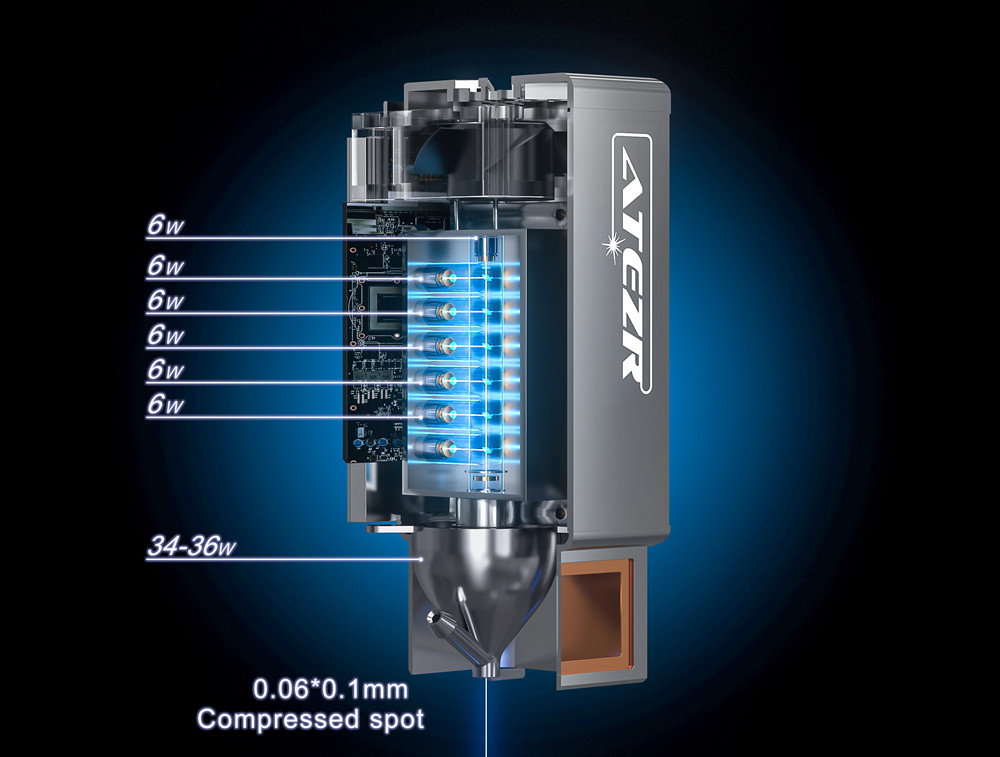 Such a powerful diode laser can greatly improve your cutting efficiency. Compared with 10W laser engraving machine, the cutting speed is increased by 200% and the cutting depth is increased by 150%. Compared with 20W laser engraving machine, the cutting speed is increased by 50%, and the cutting depth is increased by 25%.
There is no doubt that if you are a player with a major need for cutting work, then a 30W laser can certainly help you. ATEZR V35 PLUS is worth buying as the most powerful diode laser device available and is your productivity tool.