ATEZR P10 10W Laser Engraving Machine
With all due respect, the current diode blue 10W power output of the laser engraving machine market has been exceptionally competitive, several active brands have launched the level of models. The so-called 10W laser output, in fact, is the superposition of two 6W single laser power, and so on 20W is the aggregation of four 6W together. And ATEZR's 20W machine I have introduced last month, is the ATEZR P20 PLUS.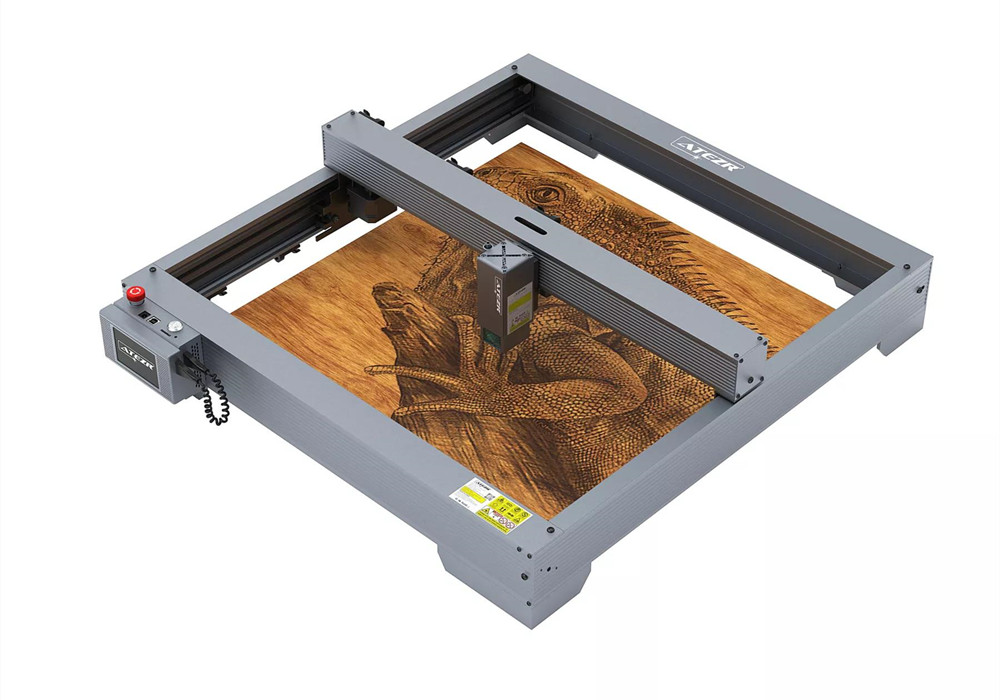 In fact, the 10W diode laser is so powerful that the ATEZR P10 claims to be able to cut 12mm wood and 10mm black acrylic in one pass. It is praiseworthy that the engraving machine speed of this equipment is increased by 24,800mm/min, which will improve the working efficiency.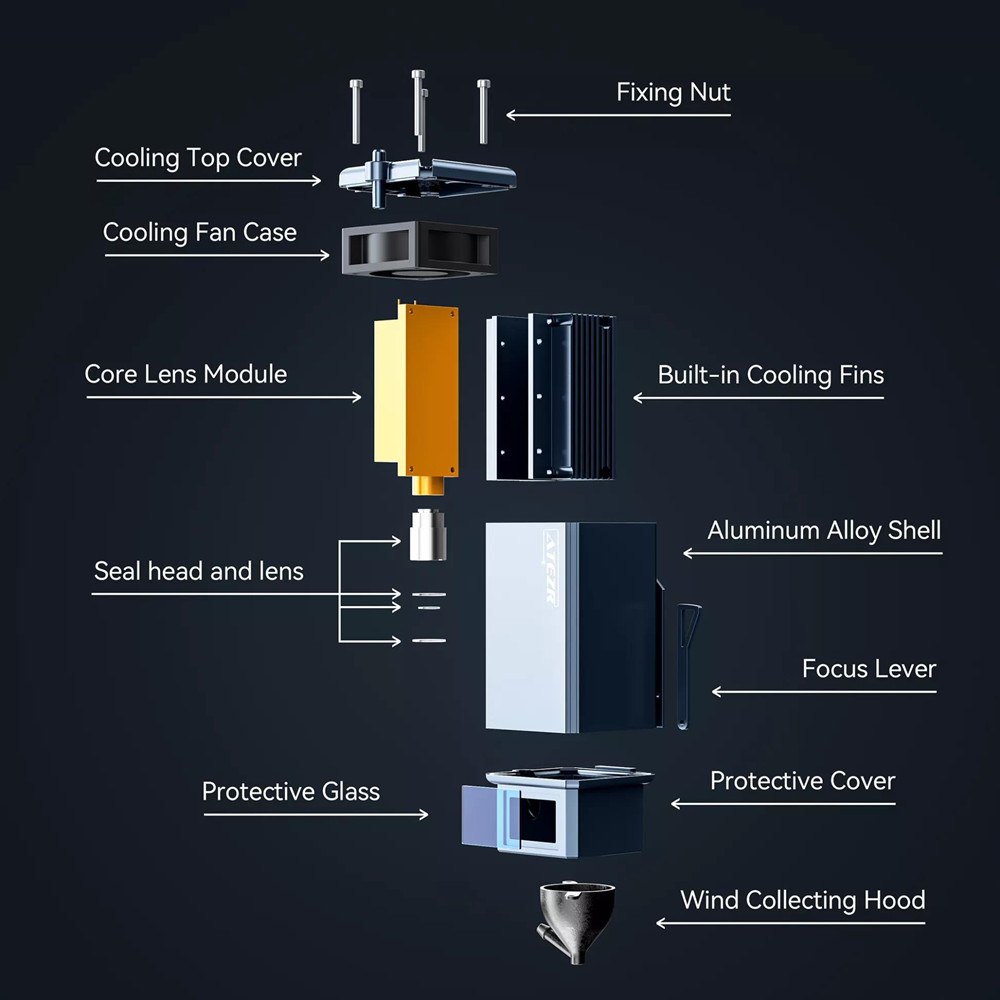 The working area of ATEZR P10 is 430*430mm, and its laser module adopts compressed spot technology with a spot area of 0.08*0.06mm and 45mm focal length, which greatly enhances the cutting and engraving ability, and can engrave metals, stainless steel, ceramics, glass, etc.
In terms of appearance, the machine has a wrap-around design and the internal alignment makes the surface of the machine will look neat. The modular design also makes the assembly of the machine look easier, which usually takes about 20 minutes to complete without the need to install a conveyor belt.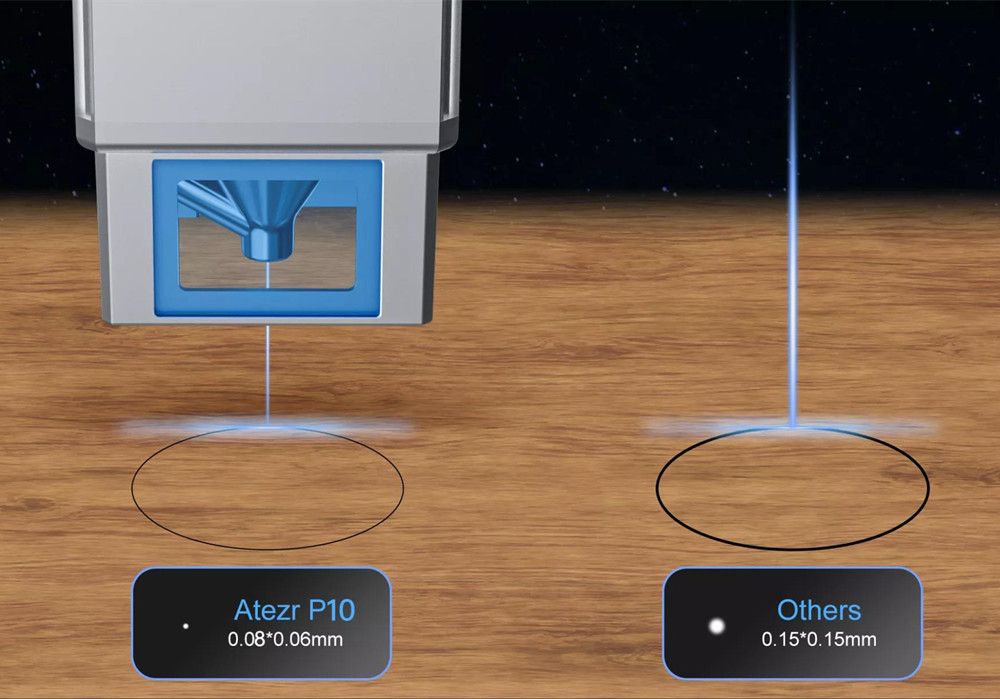 In terms of operating software, ATEZR P10 supports the Lightburn and LaserGRBL, one is paid and the other is free, so users can choose the one that suits their actual needs. In addition, the APP developed by Atezr supports cell phone control, and supports offline work.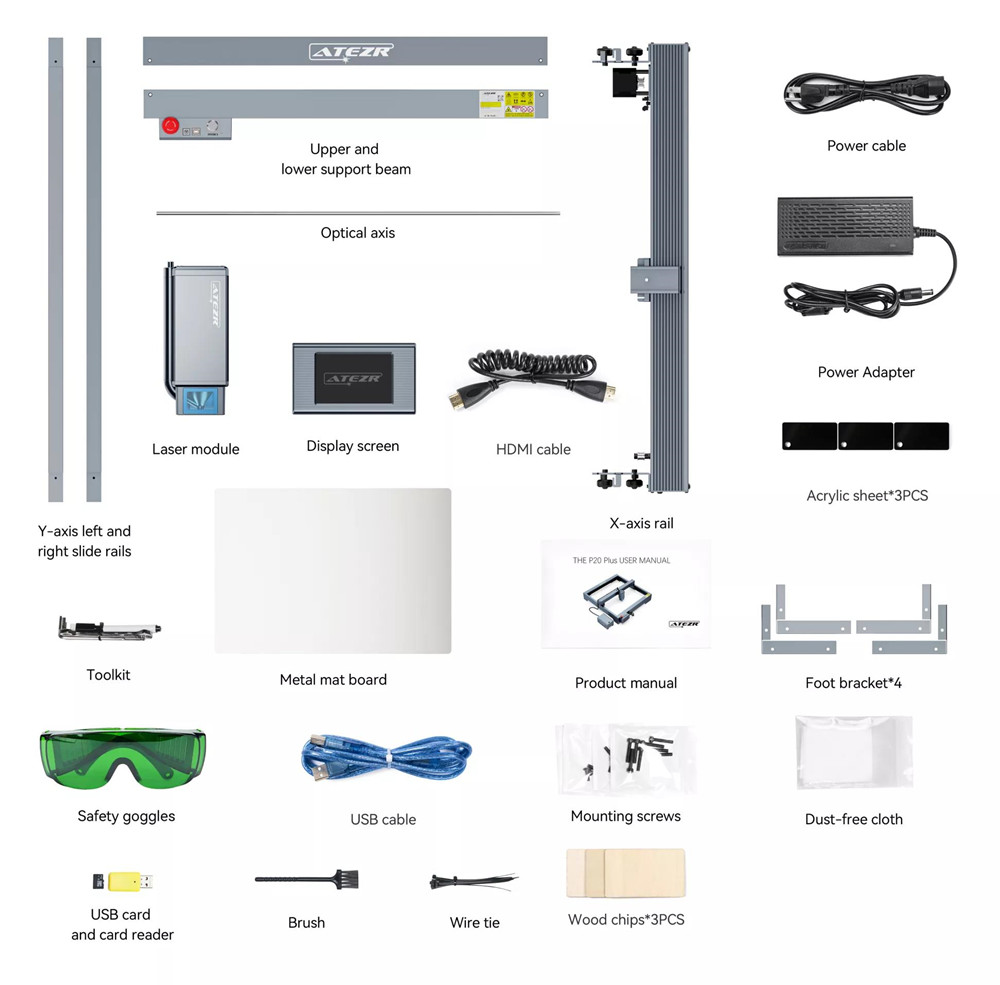 All in all, the ATEZR P10 is a good machine with a stable frame and no jittering of the laser module at high operating speeds. It uses an integral screw instead of a combined coupling. The stepper motor and the screw are designed as a single unit, which makes the laser movement more precise, no wavy pattern during engraving, and the coupling is more durable.
Free lightburn (License Key) and 20+ engraving files
From October 25 to November 25, if you purchase an Atezr P10 10W, you can get it for free by completing the following steps:
Step 1: Use an order number for this product after purchasing Atezr P10 10W;
Step 2: The product has been successfully ordered and shipped with confirmation of receipt;
Step 3: After completing the above steps, you can contact customer service @atezr.com with your order number to receive a free license key and engraving files for lightburn.