LDARC CINE X2 100mm 2 Inch Whoop FPV Racing Drone
It is a new Cinewhoop that LDARC proposes. The Cine X2 is declined in 3 versions: one with analog video return, one with analog return and HD recording, and one with digital video return. The common base is a carbon structure on which are fixed the electronics and the propeller protections – models that look like those of the Tina Whoop163 from Diatone. The motors are mounted on plastic arms, with a 10 cm diagonal. They are presented in "push", upside down. They are Miss 1302 brushless motors at 5500KV for Gemfan 2023 3-blade propellers of 2 inches. Inside? There is an all-in-one F4 AIO flight controller based on an F4 processor, with an integrated OSD, 2 UARTs, a microUSB connector and a 4-in-1 25A ESC.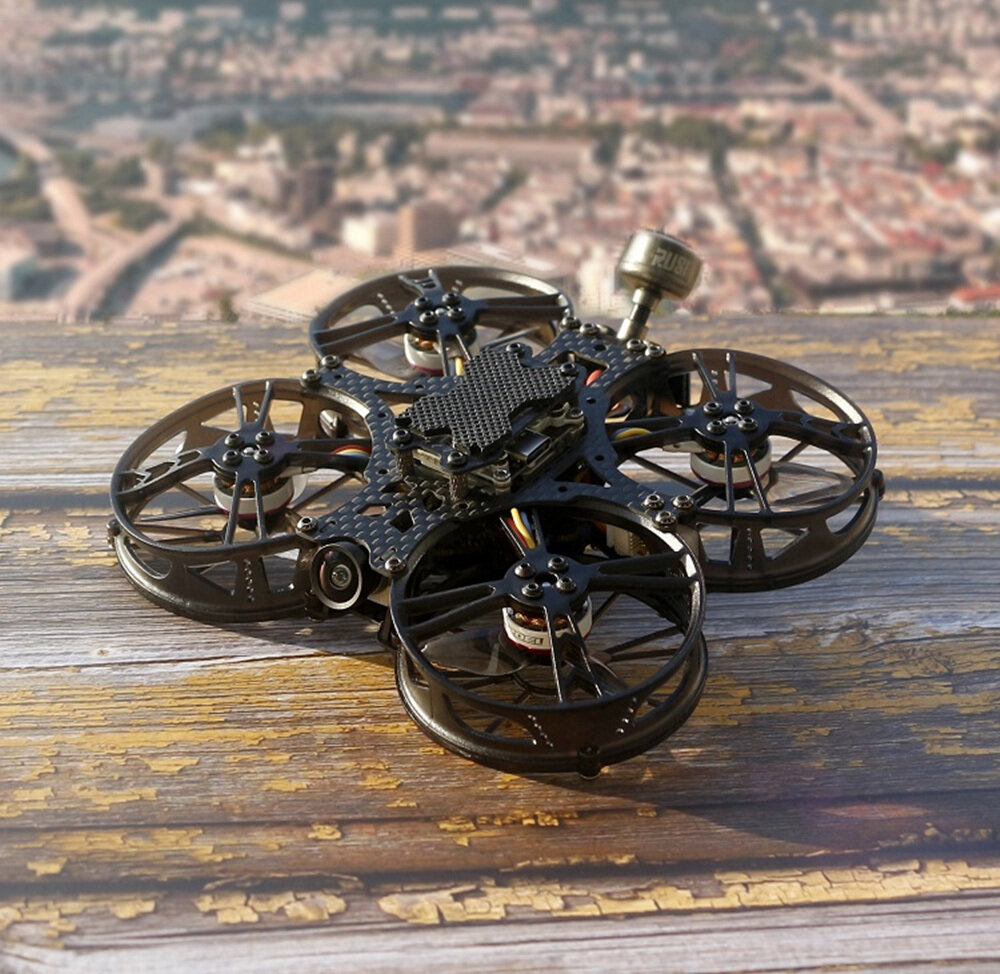 The basic Cine X2 version is equipped with a RunCam Nano2 700TVL camera associated with a 5.8 GHz analog Tiny Rocket video transmitter compatible with 37 channels, for a power between 25 mW and 350 mW with SmartAudio support for adjustments from the radio control via the OSD. The Cine X2 HD version replaces the camera with a RunCam Split 3 Nano capable of broadcasting the video signal in real time via the analog transmitter Tiny Rocket, but also recording images in 1920 x 1080 pixels at 60 frames per second. The latest version is the Cine X2 Digital: the camera is a Caddx Nebula Nano associated with a Vista box compatible with DJI Digital FPV System.
The 3 versions are equipped with an XT30 socket designed to accommodate a Lipo 4S of 450 mAh, for a battery life of about 5 to 6 minutes. They are delivered with a support to place an Insta360 GO camera on the front, and a second one to fix an Insta360 GO on the back, to get a slightly different view. Both analog versions need to be equipped with a radio receiver. The digital one can be paired directly to the DJI radio control, or be equipped with a radio receiver.