Taipower M8 Tablet PC with 8.4-inch 2.5K Japanese JDI Screen
With 8. 4 inch narrow bezel and metal body remain portable enough to be easy to carry around, the Taipower M8 is equipped with JDI display, 2560X 1600 resolution and 359 PPl pixel density which delivers detail, depth, and clarity image.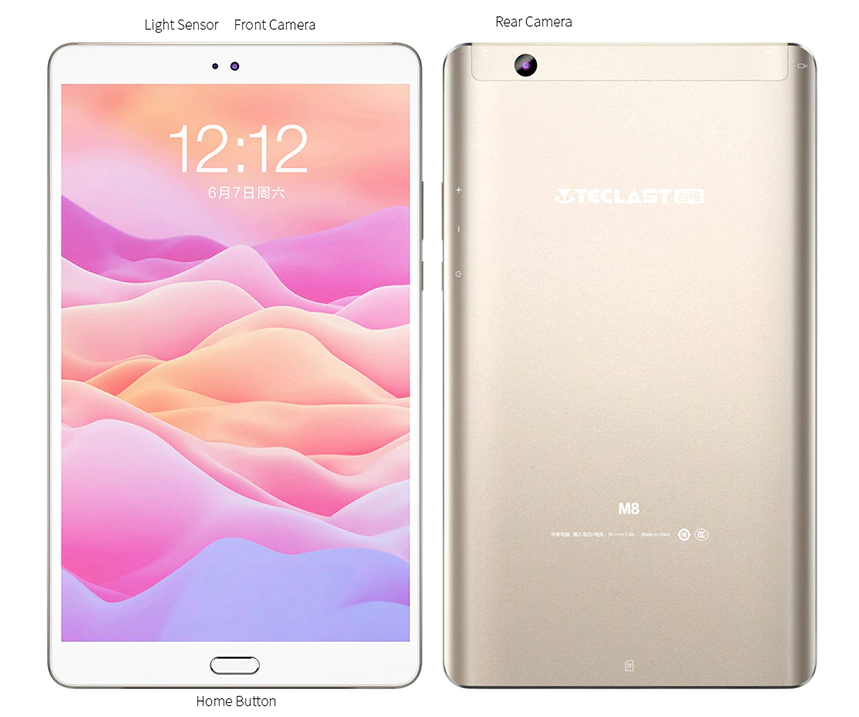 The new tablet PC Taipower M8 is powered by Allwinner A63 processor with 1. 8GHz main frequency as well as Mali-T760 graphics It is a great media player to bring you clear and smooth video playback.
Allwinner Smartcolor 3.0 Technology – SmartColor, unique to Allwinner processors, is a kind of image post-processing technology used to deliver more gorgeous and eye-pleasing visual effects by enhancing image saturation and providing skin tone protection.
3GB memory allows to smoothly run your games, multiple programs and browser 32GB storage and Micro SD expansion provide enough space for your data.

The Taipower M8 comes with updated SWEET speakers to ensure a loud volume while avoid the noise. deliver in the pure music enjoyment and passionate audio sound experlence.
M8 has eye comfortable mode to reduce the effect during watch image and video. Protect your eye from the blue light. 4800mAh battery and low consumption processor allow Taipower M8 to achieve 8 hours local video playback. Built-in Android 7.1 OS which make tablet easy and smooth to use.