SHRC H1G GPS Positioning WiFi FPV RC Drone
The day before yesterday we introduced a very interesting product, a flying toy, coming to the SHRC SH2 made in China. Today, we continue to introduce other interesting products from their company!
The SHRC H1G RC Drone latest update in the APP driven FPV Quadcopter range and features a built-in 1080P HD Camera, return to home mode, built-in GPS, GPS way points, altitude adjust and superior brushless motors for increased flight time and a headless flight mode to make the quad even easier to fly.
The SHRC H1G is super cool. Just have a look, you will love it. It's cute and light in weight, let you have a better flying experience. What's more, headless mode and one-key return functions make new beginners quickly learn to have the fun of it. A good present for your kids or friends.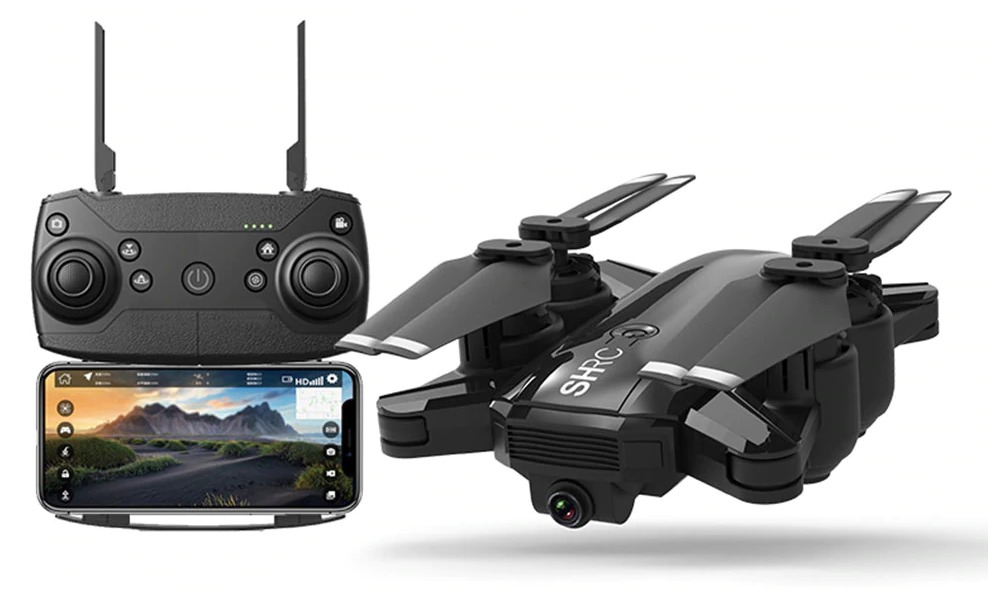 It is made of a common type of material called ABS Plastic, which is lightweight and durable enough to resist most crashes and hits. Therefore ensuring the drone won't break or bend easily. SHRC H1G comes in Gray color. As you can see, in the image, it's a neat looking drone, not the typical design that most drones have. Design of this Quadcopter is really impressive and beautiful. SHRC H1G RC Drone is a relatively small quadcopter, only 380 * 380 * 60mm in size and 91.5g in Weight.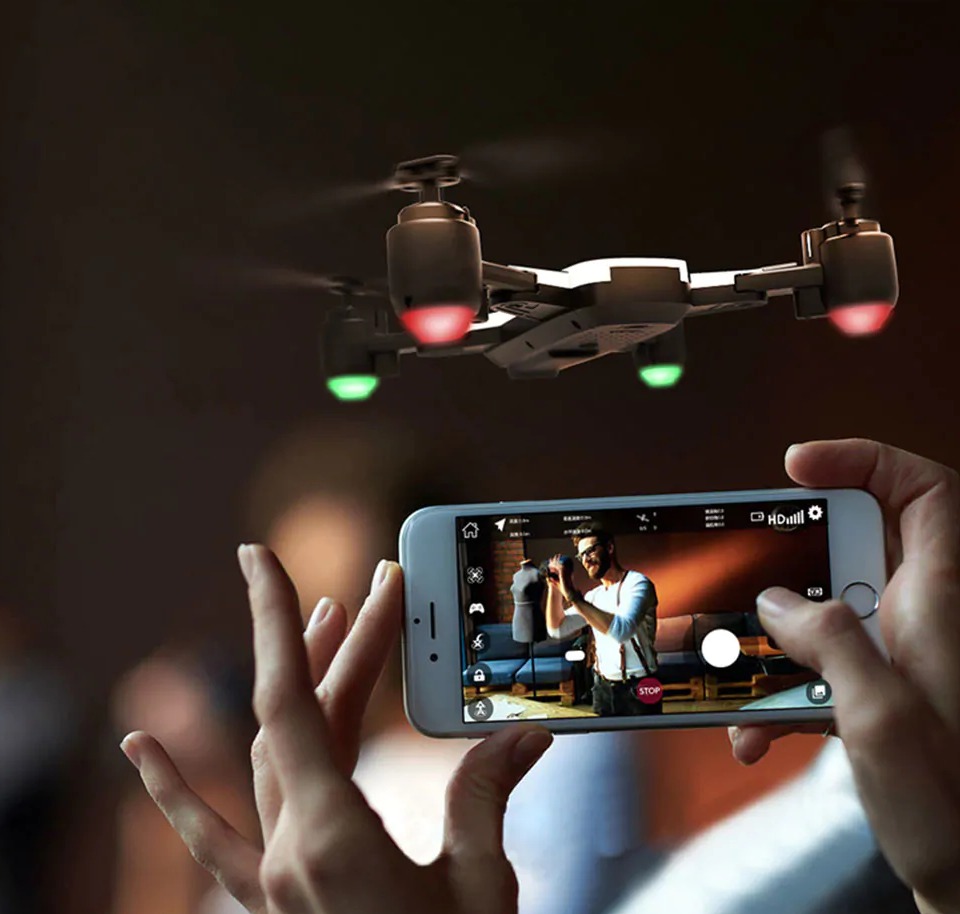 The SHRC H1G is a small to medium size drone that falls within the quadcopter type. As its name implies, the SHRC RC Quadcopter distinguishes itself from other drones in that it offers an exciting 1st person view from the drone. With the help of a smartphone, an App, and the 3D virtual goggles, you can easily view the SHRC H1G camera's live feed, giving you an impression to fly like a bird. As a small to medium size hobby drone. To fly, first turn on the drone, then the RC. Bring both joysticks to the bottom right to calibrate the RC and the drone. This should then be followed by pushing the left joystick up and down. It is now ready to fly. The best seller SHRC H1G with 1080P camera combines two modern consumer trends – drone flying and 3D virtual reality – into one amazing, fun, and incredibly entertaining flying machine.