SHRC SH2 GPS 2.4G 1080P WiFi FPV RC Drone
Good afternoon friends. Today I would like to talk about the interesting drone SHRC SH2, with its pluses and munus. I remind everyone of the well-known Hubsan h216a, but with slight changes for the better and for the worse.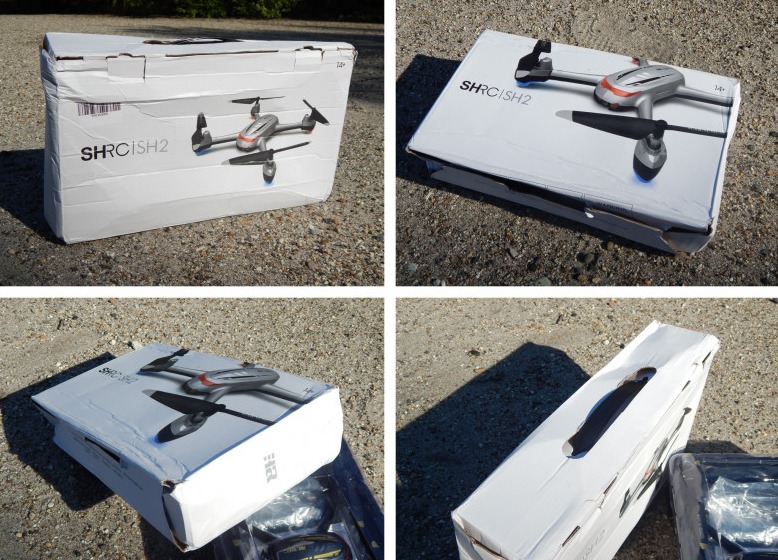 Delivery as usual with curiosities. At the top of the box is a plastic handle for easy carrying. On the sides of the small specifications and warnings. All contents in a plastic box, which undoubtedly saved the life of a quadric. I think the standard is standard and includes, in addition to the SHRC SH2 drone and the control panel, a small number of additions. – spare screws 4 pcs – screw protection – 4 pcs – smartphone fastening on the console 1 pc – instruction 1 pc – brief application instructions for the smartphone 1 pc – screwdriver 1 pc – bolts 8 pcs – USB charging.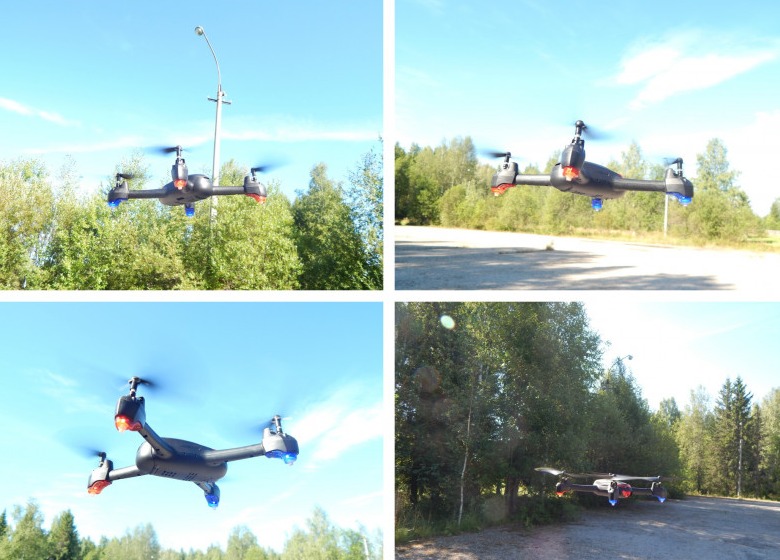 You can immediately identify an enlarged battery that hardly fits into the compartment on the back of the drone. The battery is just huge and at 2500mAh, which is essentially enough for 20 minutes of flights, and if not in a hurry mode, then at 23 you can stretch.
The range of work is declared to be 100 meters, which is not enough for such a long-playing drone. WiFi is steadily received at a distance of 60 meters. Further possible not steady signal. In fact, the drone can easily fly for 20 minutes, perform flips, climb to height, and take photo and video shooting. The manual has a QR code for downloading software to a smartphone, for viewing and managing from FPV points. To connect you need WiFi on your smartphone and then run the SHRC program.