Simax® X1 3D Printer DIY Kit with Large Platform TMC2208 STM32 Control Board Double Turbo Fan
The Simax X1 is almost perfect. It is essential to open the base frame and retighten all screws before assembling! (I almost always do this from experience with Chinese devices).
Many cables were only very "loosely" clamped. I was able to pull two cables out of the clamps without significant effort. All mechanical screw connections should be tightened as well. I secured the cables coming out of the heated bed with two drillings and cable ties at the table itself and where the cables go into the undercarriage also "soothed" against too much movement with a 2 cm long lamp and cable ties.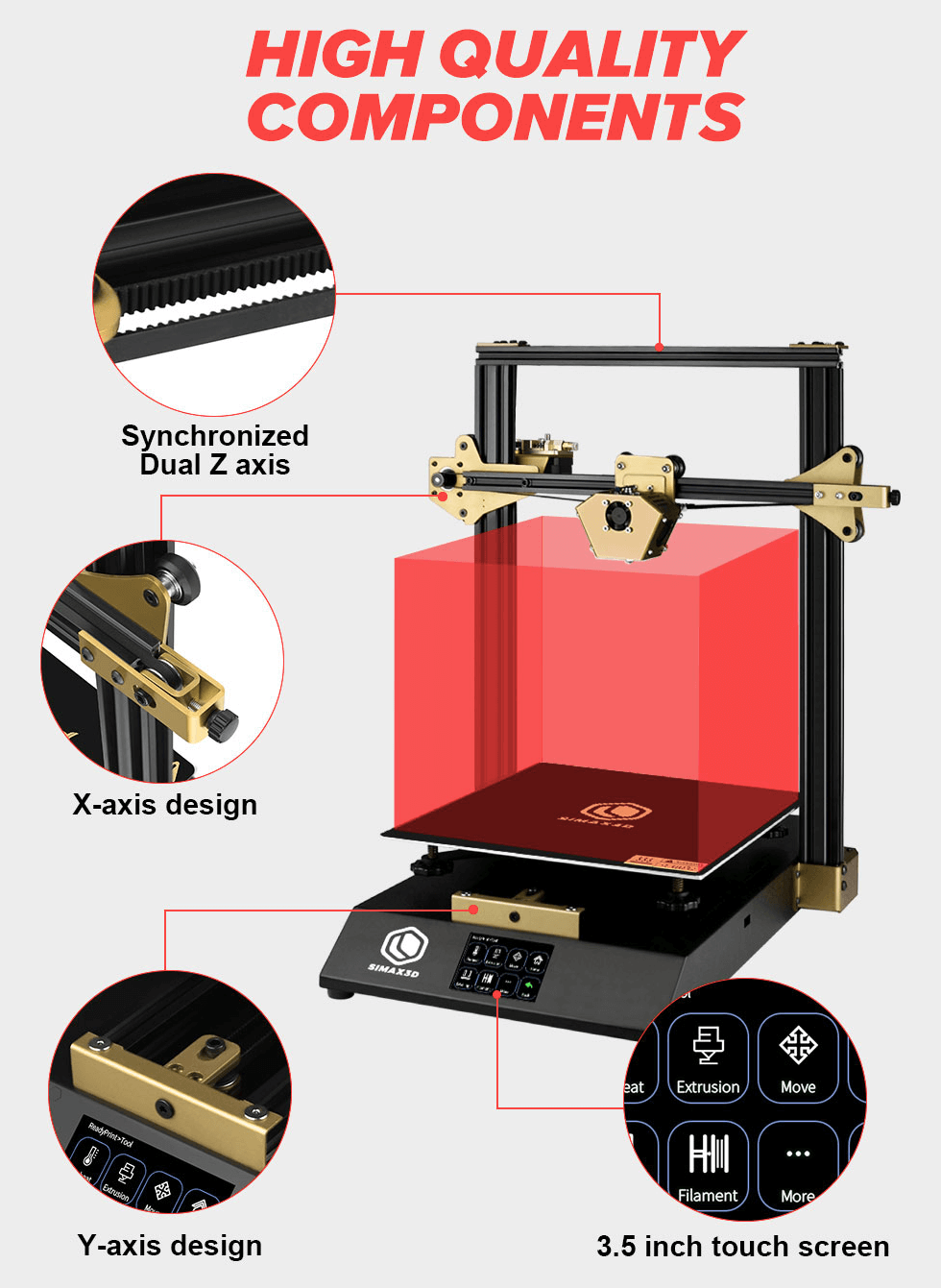 As soon as high parts are to be printed, the horizontal angle profile must be wrapped at the top with fabric tape so that the filament supply tube is deflected at 45 degrees (otherwise there is a risk of it getting jammed in the angle profile).
The printing results of Simax X1 are better than I expected. I spray the heated bed with some additional hairspray for best filament adhesion from the beginning. The printer has now printed about 30 hours in total and all components are perfect!
The areas where support material is printed are a bit rough and have to be reworked if it is for the eye, everything else is almost smooth. The enclosed memory card already has a print job on it (two little owls), which can be printed for a quick test.
Unpacking, modifying, printing owls takes about 2 hours… Clear purchase recommendation for technicians!