My relationship with hot tubs is warm, cozy and light, and very soon it's going to be wireless. Amongst all the toilet seats on the market, the Smartmi Toilet Seat Lid PRO is PROFESSIONAL level dear reader, and along with all the awesome amenities for your butt and beyond, it has a wireless controller!
Of course, we're talking about an ergonomic heated seat that can keep you warm in the harsh winter, even if you have a Nintendo Switch and you've been sitting in there for no time at all. (Random mention, I never do).
Smartmi's smart toilet seat lid even has a light, which also uses a proximity sensor to automatically turn on when you approach, because here the first concern, is your comfort.
The same sensor is also responsible for automatically opening and closing the lid when you get close or when you leave, which you can see as a toy, or as a joke to your mother that the toilet seat is possessed, with a small risk there, to find it on fire and smelling of holy water, one random morning.
When the job is done dear reader, then the water cannon takes over to turn the seat into a bidet, and make you summery. It also has many choices between water pressure and temperature!
Apart from the "simple" cleaning, there is also a massage function that throws a hot one a cold one to give you a Scottish shower and strengthen the blood circulation in the area.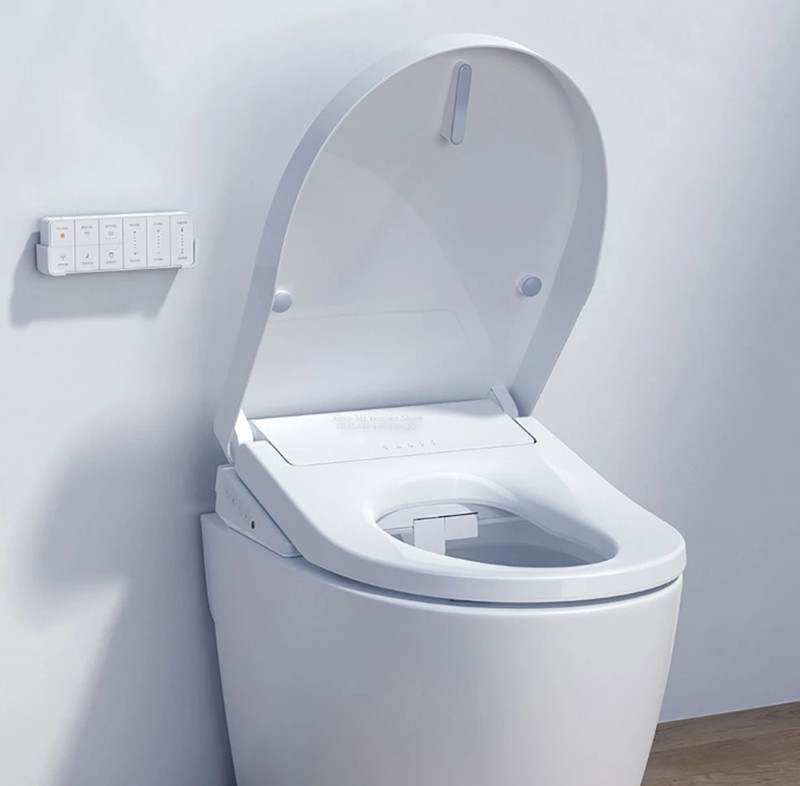 AND WHAT HAPPENS AFTERWARDS, ANGEL? WHAT? HANG ME OUT TO DRY? No, no dear reader, with the weird ideas, the PRO hot seat is not PRO by accident, as it has a special hot air function from 30-52 degrees Celsius, which dries your buttocks, and at the same time sterilizes them , because it is PRO and takes its job seriously.
All of the above functions, are literally at your fingertips, as the SmartMi's seat control is done via a wireless remote with large easy to read (in Chinese) buttons, so you can do whatever you want to play and perfect.
Of course we're talking about a device that runs on 220V VERY close to water, so the IPX4 rating is pretty much a must, as is the fuse that immediately drops the power if it senses a power leak, because we want you happy and clean here, not well-baked.
Generally speaking though, since power is getting in the way, it's best to leave the installation to a professional.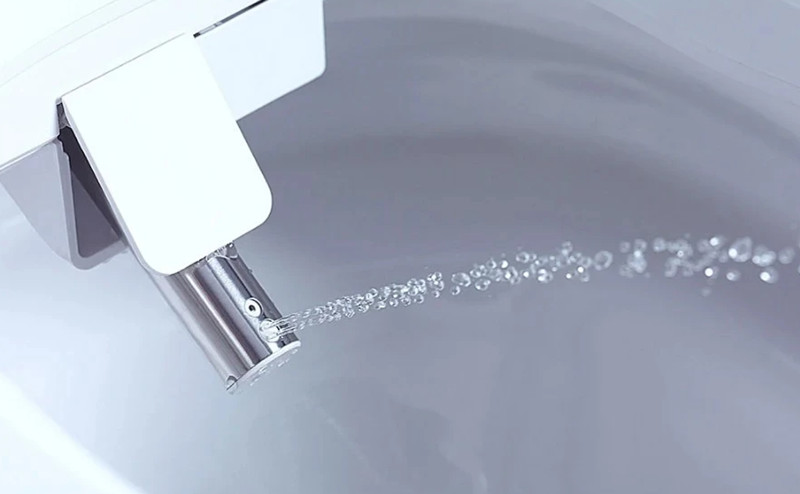 Yes, I know you are big tinkerers, and I'm sure you must have done at least two installations in houses, if not apartment buildings when you were young, and I lie the same, but here you are playing with water and electricity. BAD combination to play the bunch.
Finally, let me tell you that the shitter is SO Pro, it also works with the Mijia app, which reminds you when the filters need changing, has a profile for each user (what am I writing, dude), tells you to get up if you've been hanging out for a couple of hours, because that's generally bad, and it also automatically adjusts the lighting.
Yeah, I'm still talking about a toilet seat.
Unlike the other toilet seats from China, this one doesn't come with the train, because damn it, it's Pro, it doesn't go on the Hyperbolic Toilet Seat, so the only solution is the Priority Line, which combined with the Pro cost of the seat, makes the Smartmi Toilet Seat PRO the most expensive toilet seat we've featured on Angroid.