SMRC ICAT1 Pro 5G Dual Antenna WIFI FPV GPS With 4K HD MX179 Dual Camera Optical Flow Brushless RC Drone
The SMRC ICAT1 Pro RC Drone features a GPS positioning system and foldable rotor arms. The affordable entry-level drone also comes with app control and FPV function and a flight time of 14 to 16 minutes. The ICAT1 Pro costs only $109.99, depending on the chosen camera and online mail order company.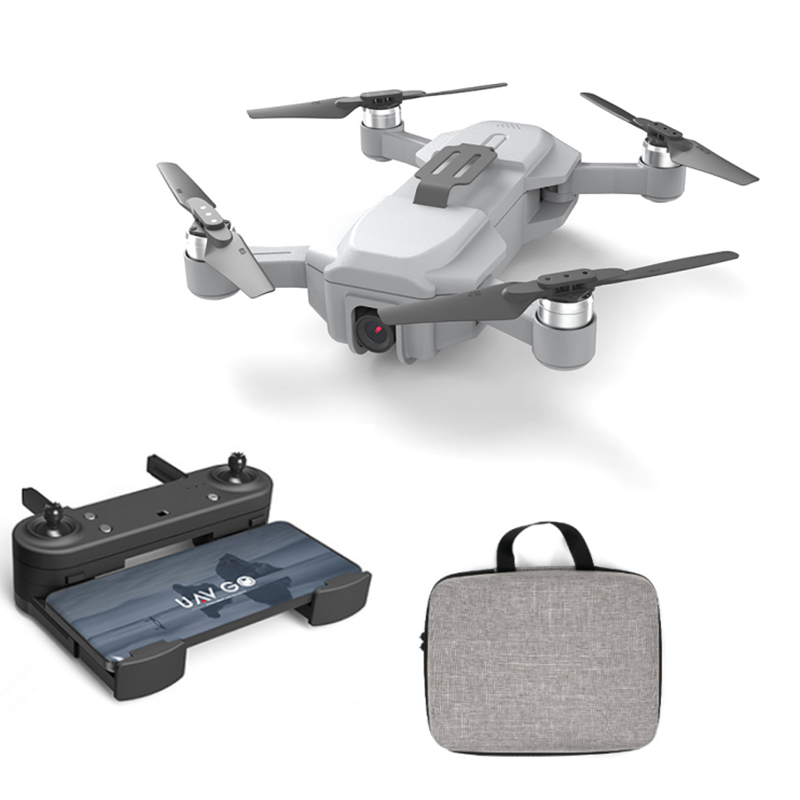 The SMRC ICAT1 Pro is an affordable camera drone with the look and feel of the popular DJI Mavic Pro. That's why it also features foldable booms for easy and comfortable transport. With folded outriggers, the drone measures just 15×6.5×5 cm (L x W x H). The weight of the SMRC ICAT1 Pro is approximately 235 grams, including weight. According to current legislation a drone license plate or a drone sticker is therefore required for the it. It comes with drone, remote control, battery, USB charging cable, screwdriver, propeller and propeller protection. The battery of SMRC ICAT1 Pro is a LiPo battery with a capacity of 1,500 mAh (7.4V). Four AAA batteries are required for remote control, but these are not included in the scope of delivery and must therefore be purchased separately. When purchasing it there are bundle versions with one, two or a total of three batteries.
For about $100 you get with the SMRC ICAT1 Pro 4K camera drone with GPS. Therefore, it is ideal as a beginner drone, because Return To Home or GPS positioning are on board and make flying easier. However, you shouldn't have too high expectations of the cheap DJI Mavic Pro clone, as the workmanship leaves a lot to be desired and the aerial shots tend to give mediocre results.