Teclast F6 Plus 13.3 inch 360° Flip-and-fold Touch Screen Laptop
With the continuous development of electronic devices, notebook computers have become the standard for many business people. For frequent travelers, of course, the lighter the device, the better, so the proportion of lightweight notebooks is increasing. After a long period of market research and in-depth optimization, Teclast introduced a new generation of lightweight notebooks: the F6 Plus, with stronger performance, narrower borders, larger keyboards, and lighter, thinner keyboards.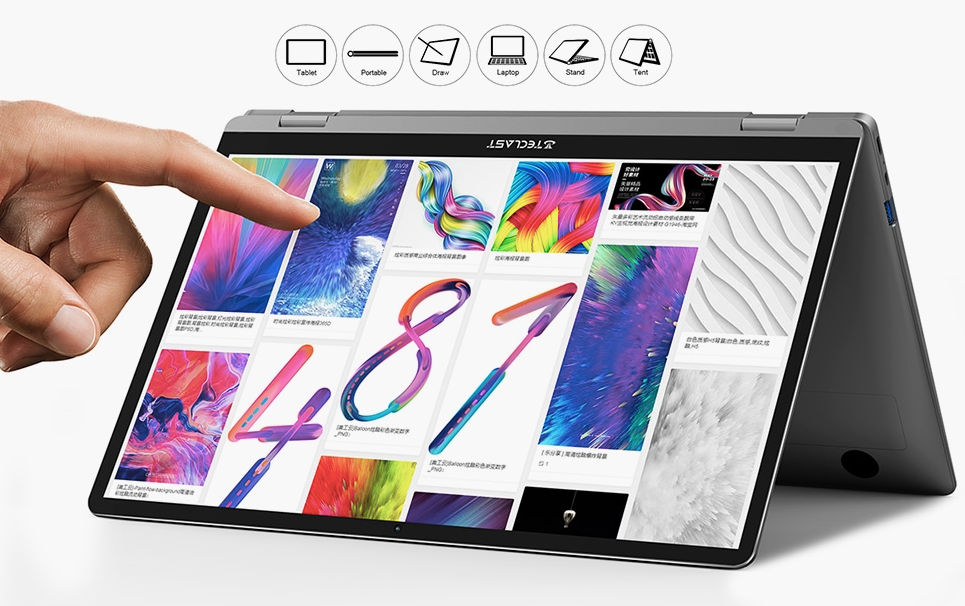 The lightness of the Teclast F6 Plus is not disappointing. It weighs only 1.5 kg and is as thin as 7 mm, making the notebook much more portable.
At the same time, the F6 Plus uses a 2.5 D curved border to make the notebook more beautiful, with a screen margin of only 8mm.
In terms of appearance, the F6 Plus features a deep space gray color match and a glittering LOGO on the A side to make it more personalized and attractive.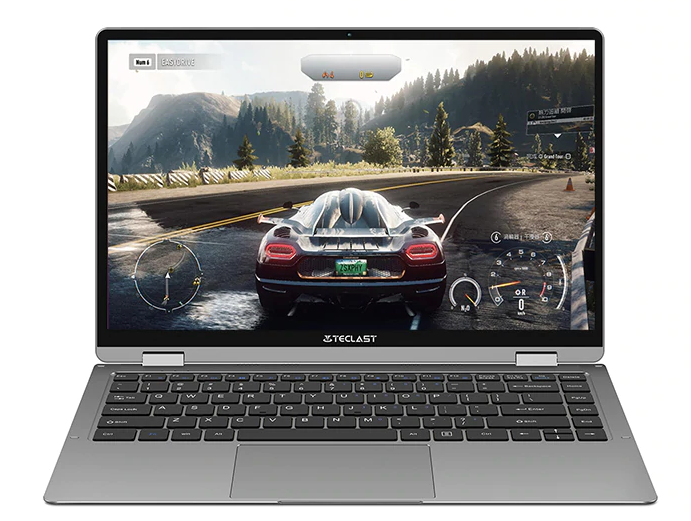 Although so thin, but in the hardware is not sloppy. The F6 Plus comes with a 13.3-inch IPS screen with a resolution of 1920*1080 HD and a small fuselage with a great view. It uses an eighth-generation Gemini Lake processor with a peak core frequency of 2.4 GHz and a 30% improvement over the previous generation in integrated operation performance. So that it can easily control the office needs, greatly improve the efficiency of work.
In addition to its ability to work, it is not weak in audio-visual functions. The F6 Plus also comes with a UHD Graphics 600 core graphics card with powerful 4K decoding capabilities.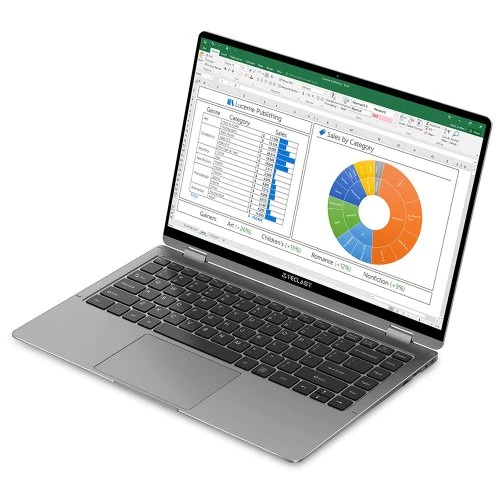 It comes with a combination of 8GB of high-speed memory and 256GB of high-capacity SSD for better read and write performance, as well as support for TF card capacity expansion and M.2 stand-alone slots to meet the needs of high-capacity people.
Teclast F6 Plus's endurance as a small help to business people gives it endurance. Equipped with a 38Wh high-capacity polymer battery, it has a combined endurance of up to about 8 hours, giving you a longer office and entertainment experience.