Teclast F7 Air Ultra Thin Laptop
Almost 10 months ago, the Teclast F7 Plus was introduced here and now the manufacturer has a successor up its sleeve, the F7 Air. The Windows 10 Home device is currently offered for a quite appealing price of just under $400. The 14-inch FHD ultrabook has an Intel Celeron N4120 from Intel's Gemini Lake generation. In addition, there is 8GB LPDDR4 RAM and a 256GB M.2 SSD.
The quad-core here is not the standout in this price category, but the 8GB of RAM, along with the SSD are a very good choice. The processor is supported by an integrated Intel UHD 600 graphics unit. Teclast is known for its good price-performance ratio, so it is not surprising that the F7 Air is equipped with versatility and an appealing design.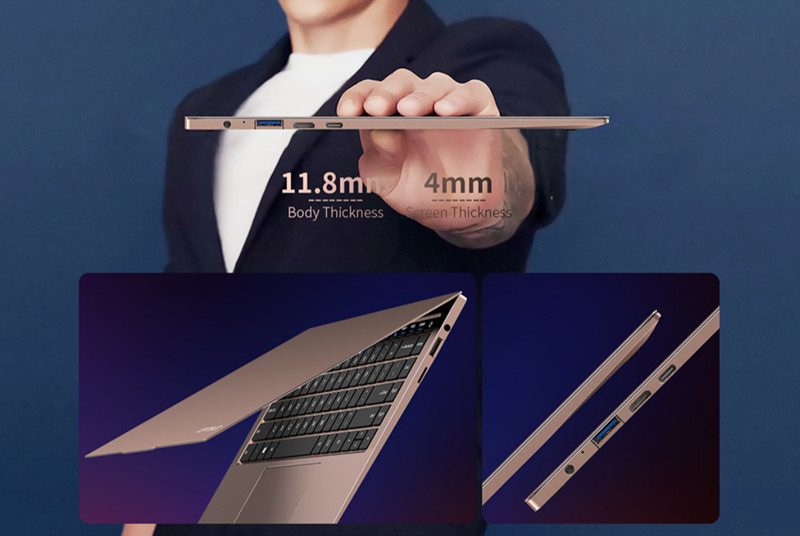 According to the manufacturer, the device will come with a 6500mAh battery, at a weight of 1.18kg, and has a 2.0 MP front-facing camera. The metal case, which is advertised as "thin and light business style", is available in Space Gray. Among other things, some specifications are a bit confusing, such as the 7 mm case thickness, whereas only the thinnest part of the wedge-shaped device is meant here, because the device will have a thickness of 1.18 cm, but even that is very slim.
In terms of connectivity, the Teclast F7 Air offers 2x USB 3.0, headphone jack, mini HDMI. WLAN AC and Bluetooth 4.2 are then responsible for communication and the memory can be expanded via a micro-SD slot. There is an opening for the SSD so that it can also be easily replaced if necessary.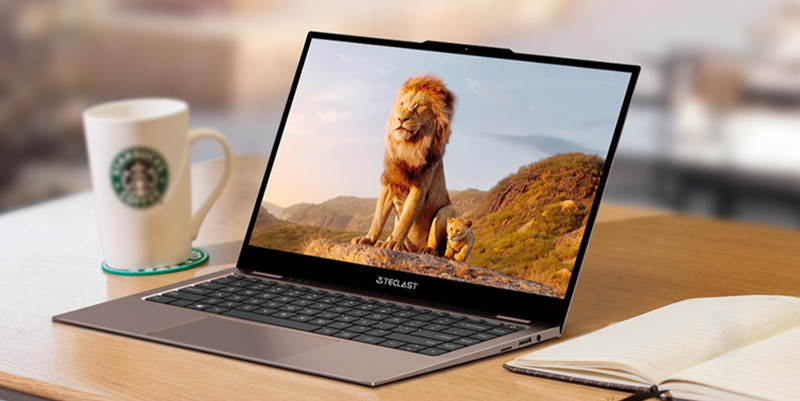 The design looks promising, and attention was paid to having the smallest possible edges on the device, both on the keyboard unit and the IPS display. The display edges are specified with 8 mm and those of the keyboard with only 6 mm. In addition, 2.5D glass is installed, which enables a slight curvature at the edges and seamless transitions. It looks like the technologies we know from smartphones are slowly making their way into notebooks. The Teclast logo is illuminated, as is the full-size keyboard, so working in the dark is also a possibility.
Unfortunately, the F7 Air will again have a proprietary power connector. We will see when the manufacturers finally switch to USB-C, but an ultrabook with so many extras in an appealing design has not been available in this price range so far. All in all, an almost complete equipment list at a reasonable price.