Teclast M89 Pro 7.9 inch Ultra-thin Deca-core Android Tablet
Today, tablets can be seen in the hands of many people. Due to the bigger than the smartphone, the diagonal of the screen, they are more convenient for solving various problems and are steadily gaining popularity. A novelty of this season was the tablet Teclast M89 Pro, which combines affordable price and good characteristics. You can learn more about it from the review on the portal "Smartphone World".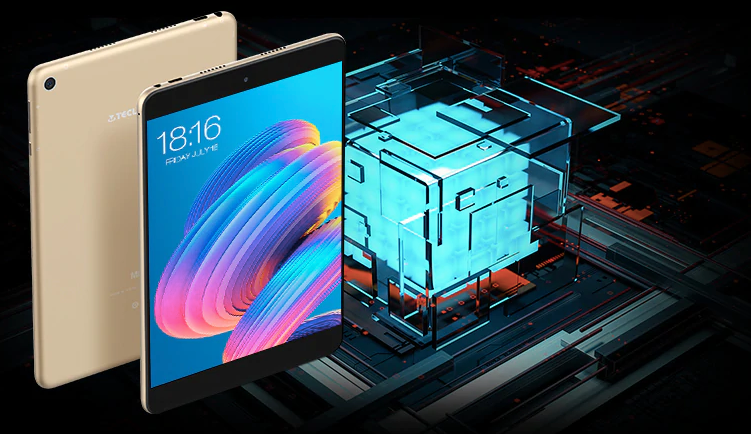 In general, the Teclast M89 Pro is a very compact gadget, something that resembles an Apple development. The front side is occupied by a display of small sizes, there are wide frames and horizontal inserts. On the top is a front camera with a flash. Since the material for the body was metal, it's a very durable device, and you can buy it for travel. The matte-coated back side is clean, which is also a plus, where you can see the company logo and the main camera. On the edges there are functional buttons and a memory card slot.
The Teclast M89 Pro is equipped with an excellent 7.9 inch IPS screen, which allows you to comfortably perform various tasks. The picture will be more than quality thanks to the resolution of FHD+ and display density of 324 ppi. Protects the matrix glass Corning Gorilla Glass, which can also be attributed to the advantages.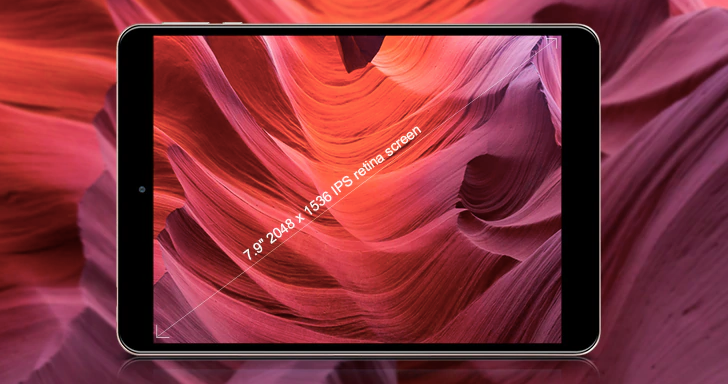 As the Teclast M89 Pro is quite inexpensive to buy, the iron on board is just fine. First of all, it is necessary to note presence of qualitative 10 kernel processor Helio X27. Its power is supplemented by 3 GB of RAM, so almost any program will fly on it. Graphics will not fail thanks to the Qurd-core video accelerator Mail-T880 MP4. For data storage 32 GB of internal space is allocated. The basis is taken by Android 7.1 Nougat OS.
You can buy a device for its beautiful autonomy. There is a 4840 mAh battery here, which allows you to do without the need to replenish the energy for several days at average loads.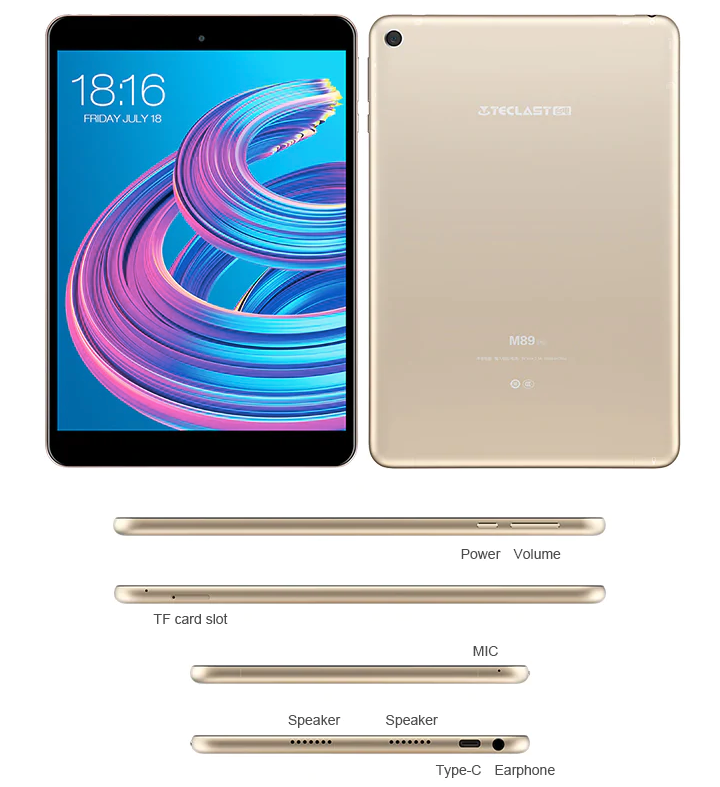 Of course, the Teclast M89 Pro price includes Dual cameras. As a basis and as a front module are taken equivalent lenses for 5.0MP, so you should not demand anything special from them. But this is quite enough for video communication.