Teclast Master T8 Tablet PC
Powerful China Tablets are preferably available in 10″ format or larger. The small tablets are often less well equipped and target the lower price range. The Xiaomi Mi Pad 3 has been unrivalled in many respects. The tablet is small, compact, does not cost too much, but still offers a very good equipment. Now, however, an alternative comes in the form of the Teclast Master T8. This is slightly larger and has similar qualities to the Xiaomi Mi Pad 3 at a lower price.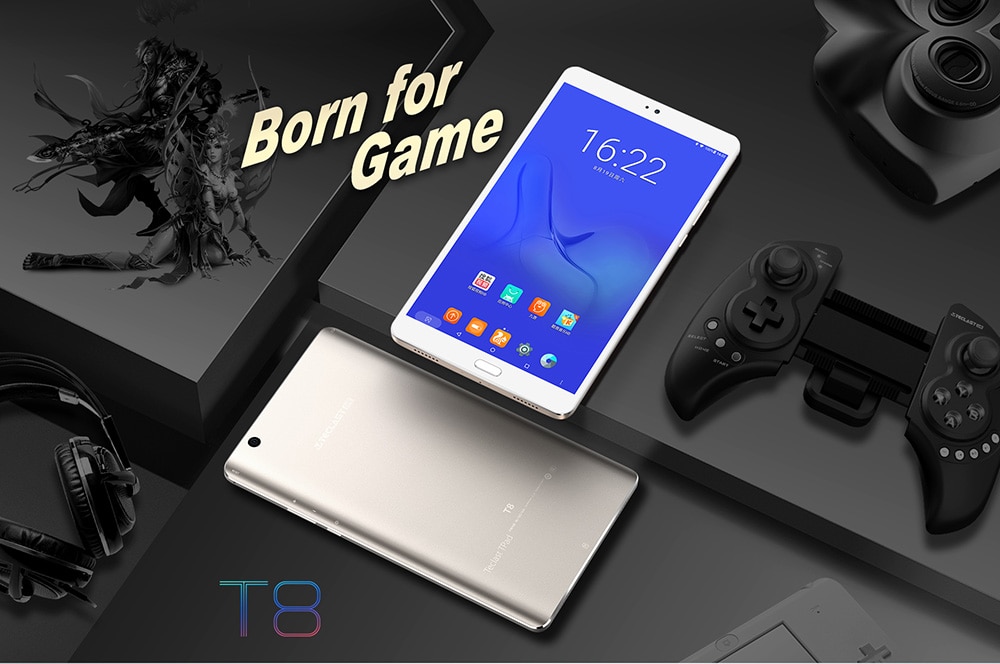 The Teclast Master T8 is made entirely of metal, just like Xiaomi's competitor. The case is not completely flat, however, but has a pleasant curve on the left and right, which should provide a good hand feeling and make the tablet appear thinner. The display is 8.4″ in size and has a resolution of 2560 x 1600 pixels. Teclast relies on a LTPS LCD display from JDI, which is laminated with the front glass. The annoying gap between glass and LCD panel in many China tablets is no longer necessary. The touch screen supports 10 touch points. The glass has a grease-repellent coating, which not only helps to keep fingerprints away, but also provides better gliding properties.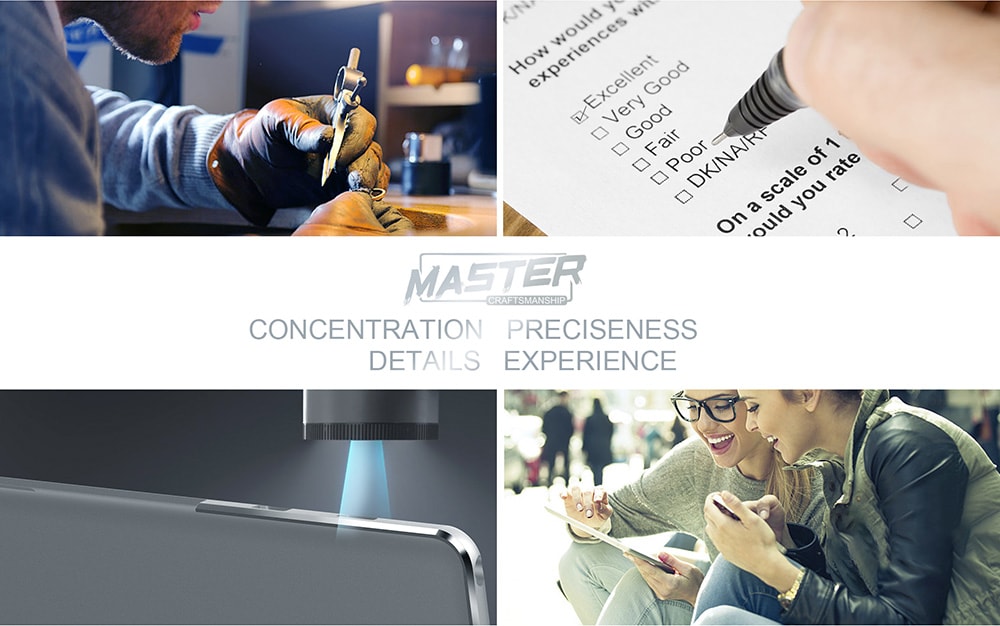 Inside the Teclast Master T8, the Mediatek MT8176 uses the same processor as the Mi Pad 3, based on two 2.1GHz Cortex A72 cores and four 1.7GHz Cortex A53 cores. The GPU is a PowerVR GX6250, which offers enough power to play back most of the current tracks fluently. In addition, there is 4GB LPDDR3 RAM and 64GB internal memory. The latter can be extended with a Micro SD card on the Teclast Master T8 in contrast to the Mi Pad 3.
A 5,400mAh battery is used for the power supply, which supports Pump Express 2.0 Fast-Charging. Charging is done via a USB type C connector. Other features include support for GPS, Bluetooth 4.0 and fast ac-WLAN. Android 7.0 is used as the operating system. The cameras are equipped with 8MP on the rear panel (incl. flash) and 13MP on the front panel. As an additional goodie, there is a home button with integrated fingerprint sensor on the front.