Teclast TBOLT 20 Pro Laptop
Teclast manufactures notebooks and tablets in the budget range. With the Teclast TBOLT 20 Pro, they dare to use a higher-performance Intel Core i5-8259U processor. There are also a lot of ports and a backlit keyboard with a number pad. Will the laptop be a serious competitor?
The notebook is housed in a silver brushed metal case, presumably aluminum. Except for two TBolt accent lettering, the notebook is quite plain. The backlit keyboard has black keys with white lettering and even a complete number pad. Unfortunately, there is no version adapted to the German market, which is why the layout is QWERTY. Below the keyboard is the touchpad, which is quite large at 125 x 78 mm.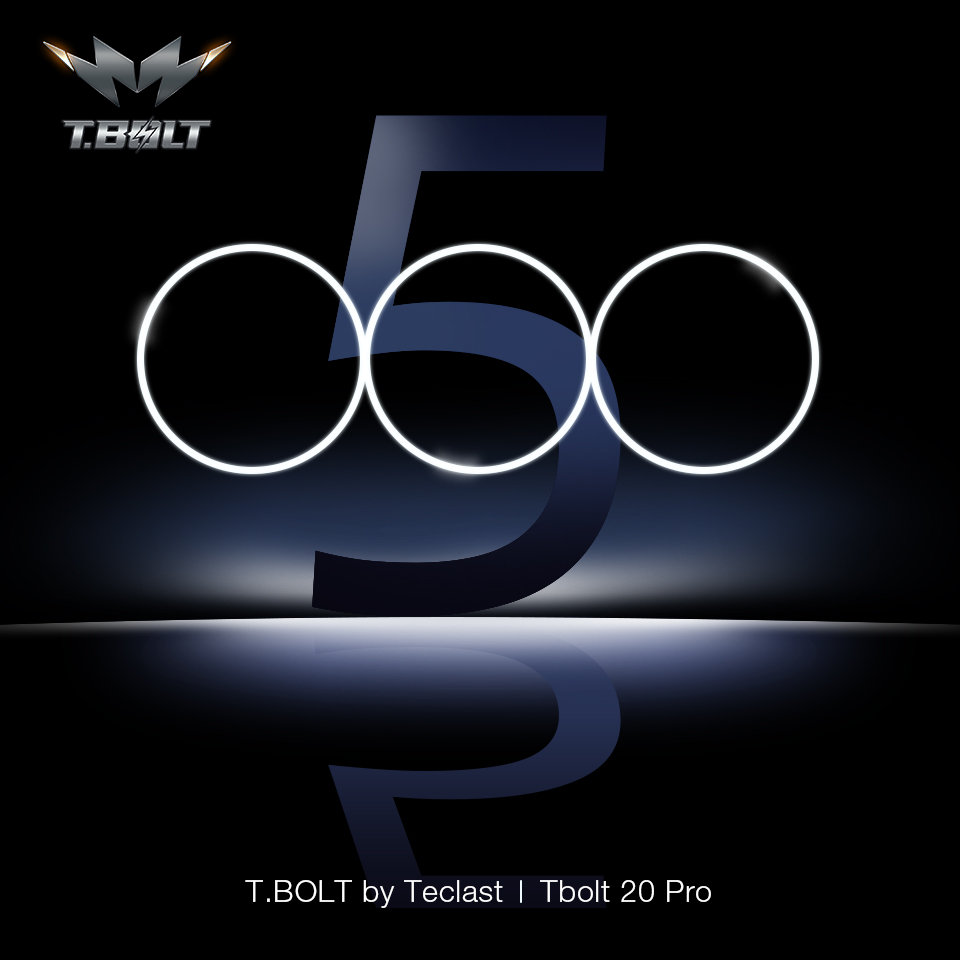 The display is a 15.6-inch IPS LCD, which is surrounded by moderate edges. The display has a resolution of Full HD (1920 x 1080 pixels) and thus achieves a pixel density of 141 PPI. A 70 Wh battery provides the power supply. However, Teclast does not provide any information about the battery life.
We have a mix of new and older hardware in the choice of processor and graphics card. The notebook is equipped with an i5-8259U quad-core processor. It was released at the end of 2020, but it offers more performance than the usual Celeron models. In addition, there is an Intel Xe Max G7 with 96 EU, which is usually only installed with the newer generation of Intel processors.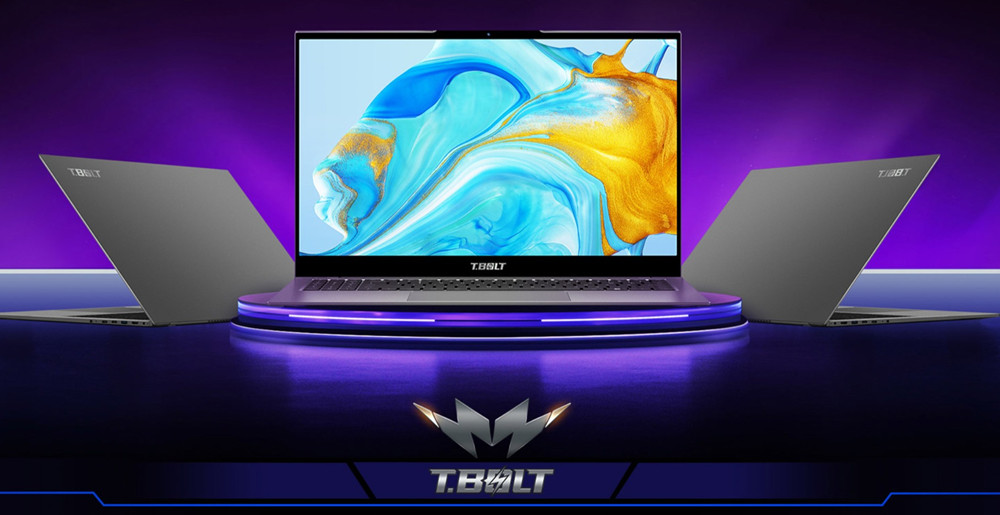 We already have a similar combination in the new CHUWI CoreBook Xe, where the same graphics card is installed with an i5-10210U. This is an upgrade to the previous integrated graphics cards from Intel, which offer more performance, but do not necessarily make the notebook a gaming laptop. Lowering the resolution definitely allows for more graphics-intensive games on the device, but it is more for better performance with graphics-accelerated software.
The TBolt 20 has 8 GB of LPDDR4 RAM, but no information is given about the speed. The installed SSD has a capacity of 256 GB and is supposed to be connected via NVMe. Another M.2 port for an SSD is available, so you can upgrade the storage.
Windows 10 Home is preinstalled on the SSD. However, it should not be a problem to install Linux on the notebook.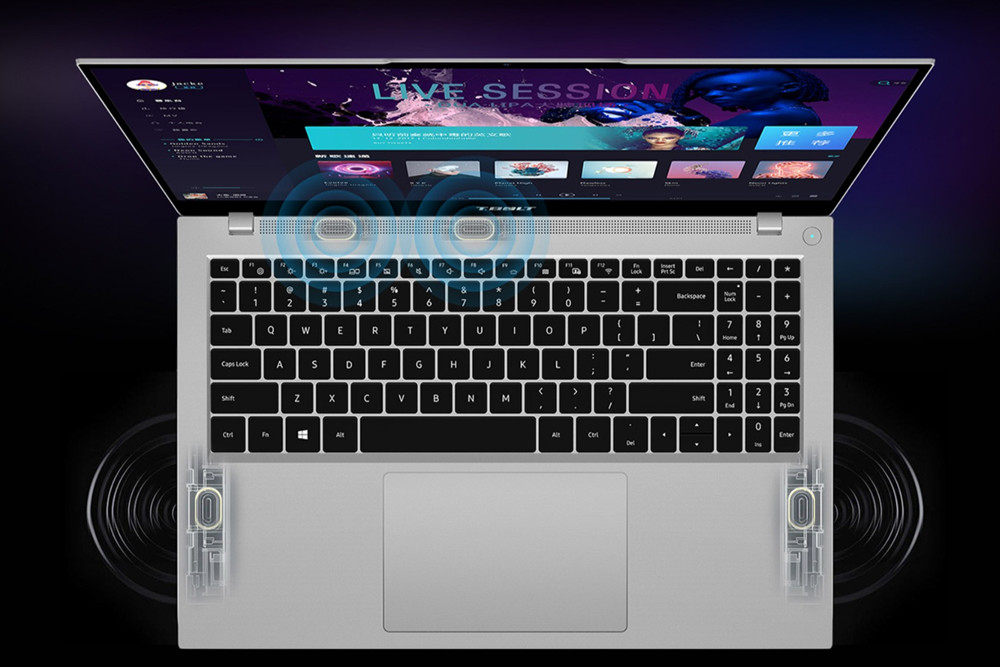 There is no shortage of ports for the notebook. On the one hand, we have a USB-C port, two USB-A 3.0 and one USB 2.0, but also HDMI and a 3.5 mm jack. There is also a reader for SD cards and even a LAN port (Ethernet) is provided. Unfortunately, you do not seem to charge via USB-C here because a dedicated power port is present. Somewhat unusual is a switch located by the ports that you can probably use to turn the webcam on and off.
You can also access the Internet wirelessly via Wi-Fi 6, which is the most modern standard, but is also compatible with old Wi-Fi routers. Bluetooth 5.1 is also included for connecting Bluetooth devices.