CHUWI CoreBook Xe is a 15.6 inch notebook with Intel's Iris Xe MAX external GPU
Chinese manufacturer CHUWI will release a 15.6-inch notebook, CoreBook Xe, in April. CHUWI contacted us and gave us "minimal information", and although we don't know the details, it is a very interesting product with an external GPU made by Intel.
The CPU is a 10th generation (Comet Lake) Core i5-10210U, and the "external GPU" is Iris Xe MAX. Iris Xe is famous as the "internal GPU" of 11th generation (Tiger Lake) Core i5 and Core i7, but Iris Xe MAX is not an internal GPU. It is not.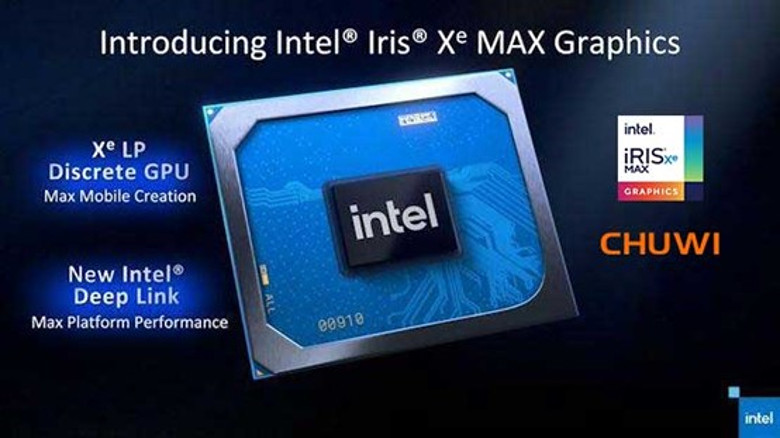 According to CHUWI, Iris Xe MAX has "96 execution units, a maximum clock speed of 1.65GHz, 4GB of memory (VRAM), and benchmark scores using DirectX 12 of NVIDIA GeForce MX450 or higher. MX450 or higher, so it seems to be good enough for business and 2D creators, but not for gaming. It will be interesting to see how it performs in practice.
The RAM is 8GB and the storage is 256GB, with the explanation that the storage is expandable up to 1TB. We don't know if it has the "M.2 slot on the bottom" structure often seen in Chinese PCs, or if it can be expanded by opening the inside of the chassis.
As of March 28th, this is the only product image that CHUWI has released. CHUWI is a manufacturer of mobile notebooks and 2 in 1s under 14 inches, but they also produce 15.6 inches. For example, the HeroBook Plus. However, the CoreBook Xe seems to be a different chassis from the past CHUWI products, as it is a high performance machine with external GPU.
The keyboard is equipped with a numeric keypad, and you can see many input and output ports on the side, so I'm sure the quality is suitable for a high-performance standard notebook that can be used as a main machine.
The CHUWI CoreBook Xe will be available in April at an announced price of $699. To be honest, I'm not quite sure about the performance of the Iris Xe MAX, and it's hard to say until we get more images of the chassis and detailed specs.