Chuwi Gemibook will meet you guys soon!
The Chinese PC and tablet manufacturer Chuwi has again presented a new laptop after Chuwi Ubook X and CoreBook Pro. Now, the new Chuwi Gemibook is aimed at friends of compact and inexpensive laptops, which nevertheless do not want to do without a certain level of performance and require more than one Celeron processor. The result is a very interesting China laptop, which we will take a closer look at here.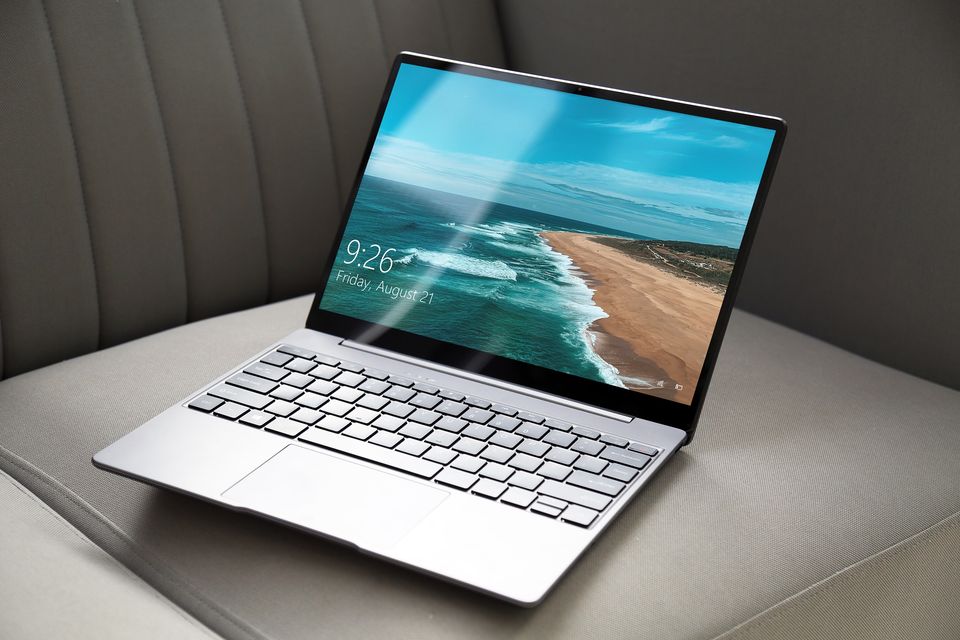 In terms of design, the Chuwi Gemibook is not a MateBook X clone for once, but has a rather independent look. The case doesn't look so edgy because of the slanted sides and is partly made of metal for a noble look and feel.
Thanks to the relatively small 13 inch display with thin edges, the Gemibook is relatively compact. Chuwi uses an IPS display with a rather high resolution of 2160 x 1440 and a glossy surface. Pictures and videos should look accordingly good on the Chuwi Gemibook. Due to the 3:2 format, you can still work comfortably despite the small diagonal, since there is enough vertical space available. The display glass is laminated with the LCD panel, which reduces annoying reflections.
A webcam is located above the display. The keyboard comes in a chiclet design and without a number pad. But you get quite large keys, which extend almost completely to the edge of the case. For comfortable typing in the dark, the Chuwi Gemibook offers a backlight for the keyboard. The Precision trackpad is quite large, comes in a clickpad version and fills a large part of the wrist-rest vertically.
The processor in the Chuwi Gemibook is an Intel Celeron J4115, which is equipped with an Iris Graphics 600 IGPU and offers two CPU cores with two threads each, which are clocked at 2.4GHz. Via Intel Quick Sync, the GPU also supports hardware accelerated playback and encoding of H.265 (HEVC) 8-bit content. Thus, It is somewhat ahead of its Broadwell-based competitor in this respect.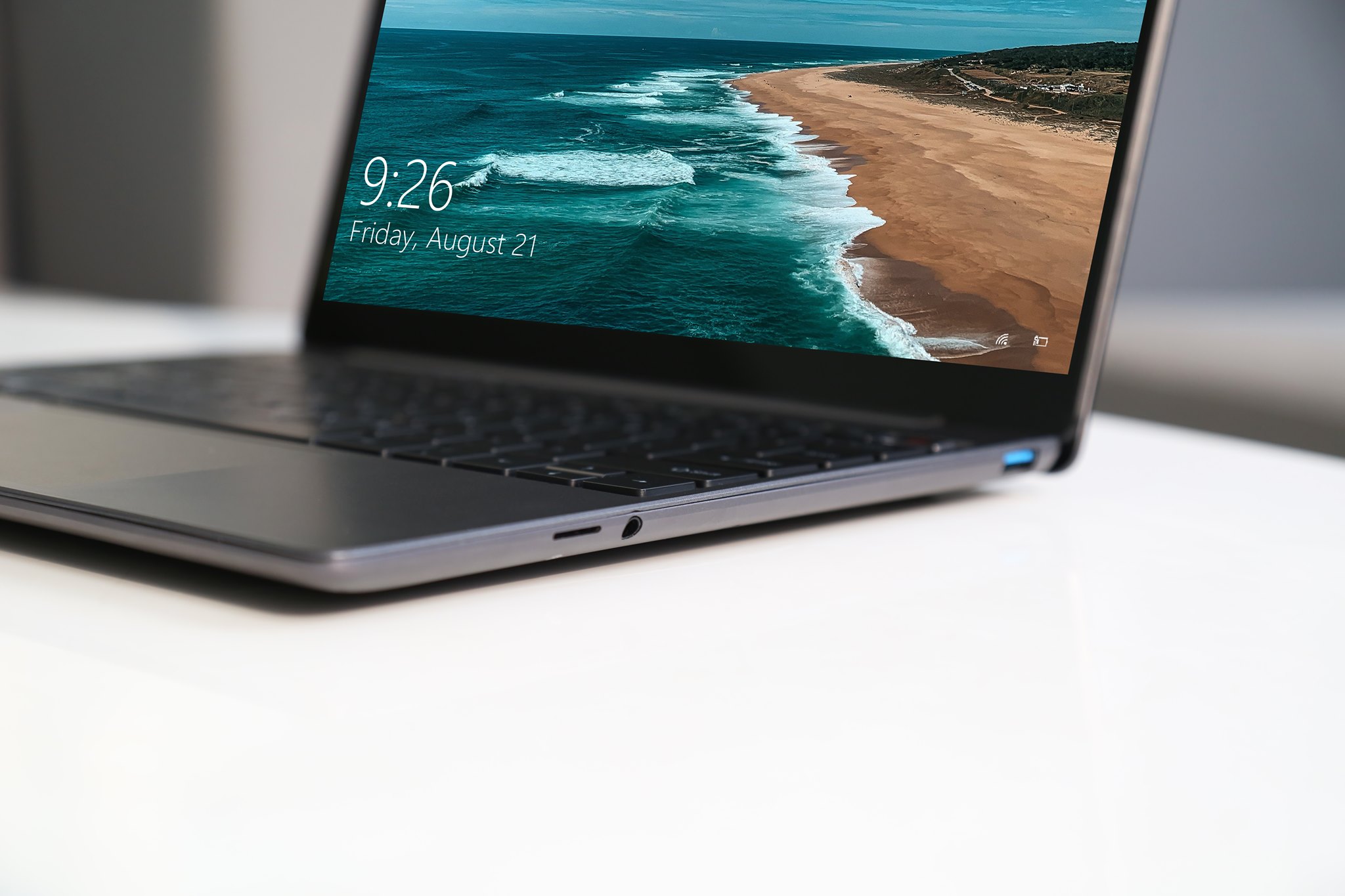 It also comes with a 256GB SATA SSD in M.2 2280 format. The Chuwi Gemibook offers two slots for this format, one of which even supports fast NVMe SSDs. Thus, the China Laptop can be comprehensively upgraded in this respect. Also 12GB DDR4 RAM with 2133MHz are installed ex works. Whether you can also upgrade this, Chuwi unfortunately did not mention.
It also becomes interesting when looking at the connections. Here the Chuwi Gemibook offers a full-fledged USB-A port with USB 3.0 connectivity, as well as a real USB-C port, which can be used for video signal output as well as for charging via USB-PD 2.0. A classic DC-In port is also available. In addition there is a Micro SD card reader and a headphone port.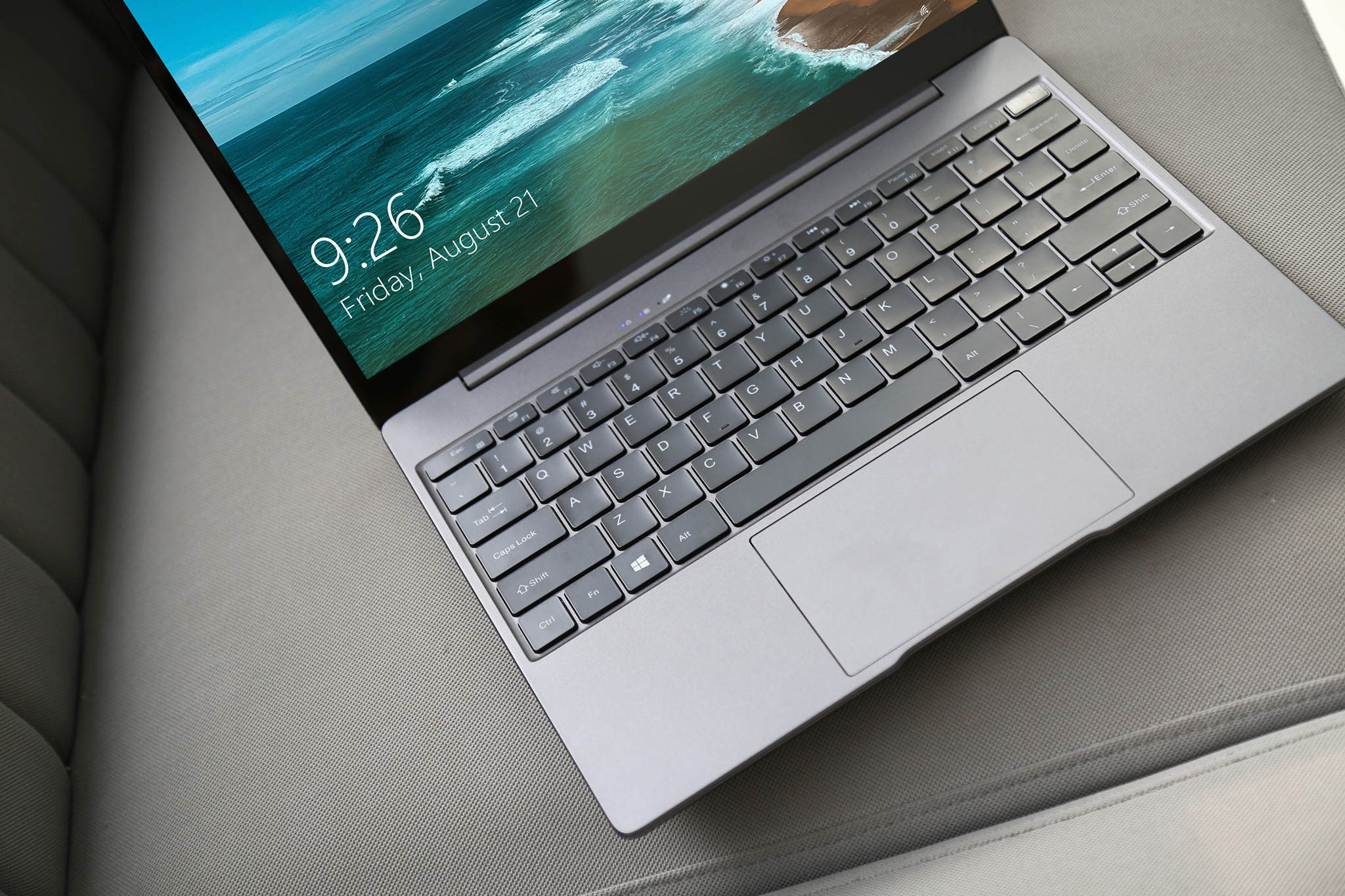 For mobile power supply, Chuwi equips the Gemibook with a 38W hour battery. This should provide enough power to operate for about 8 hours without a power outlet. Of course, this is strongly dependent on the respective use case and the display brightness.
The Chuwi Gemibook runs Windows 10 Home 64-bit as operating system. The Internet is accessed via Dual Band AC-WLAN. The built-in module comes from Intel and also provides Bluetooth 4.2. If you need Ethernet, you have to buy a type C or USB-A dongle. External displays can be operated via the USB-C port with up to 4k and 60Hz. You need either a DisplayPort or a HDMI 2.0 dongle.