CHUWI RZBOX is a new Metal mini PC with AMD RYZEN 9 4900H
CHUWI has already been known for affordable mini PCs and notebooks for a few years. Now they dare to use the powerful AMD Ryzen 4900H processor with 8 cores and up to 4.4 GHz with the CHUWI RZBOX. Is the overall package right?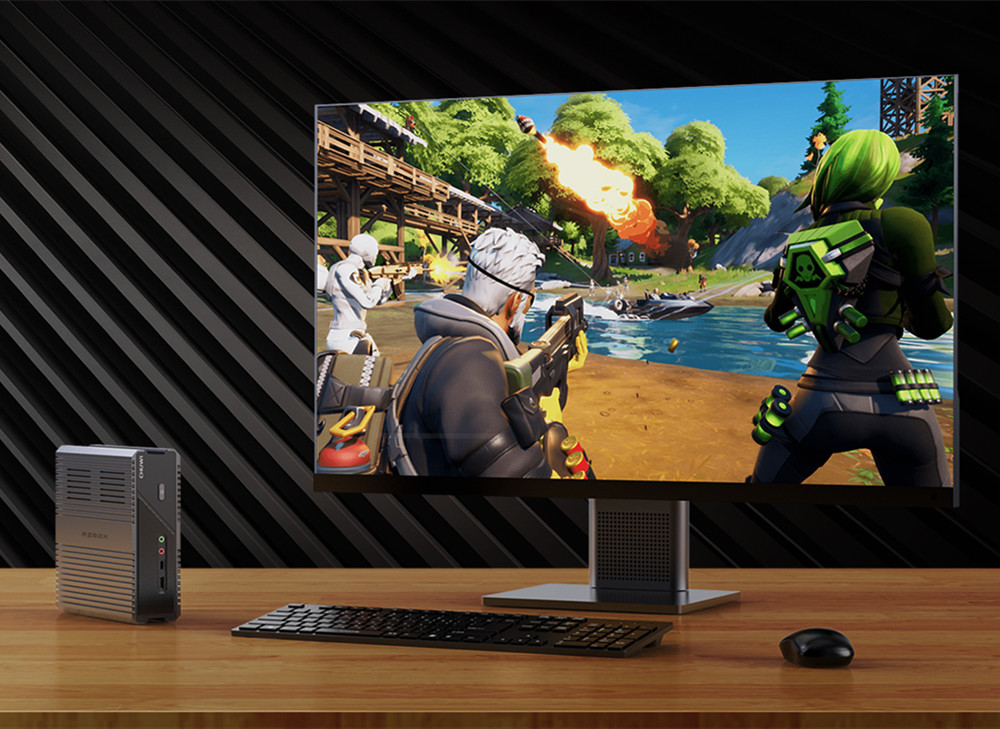 The RZBOX, which presumably stands for RyzenBox, is not CHUWI's smallest PC, but it is still compact. With a size of 18.8 x 17.8 x 6.1 cm, the case of the RZBOX is much smaller than ordinary tower PCs.
On the case we find a variety of connectivity options. There is a separate microphone and headphone jack on the front, with a USB-C and USB-A 2.0 port right next to it. I think that at least the USB-C port could have been connected faster. However, there is more speed on the back, where there are two USB-A 3.0 ports, but also two USB-A 2.0 ports. HDMI 2.0, DisplayPort and even VGA are available for image transmission. To connect to the Internet via cable, there are two Gigabit Ethernet ports on the back. The power supply comes via a round hollow plug.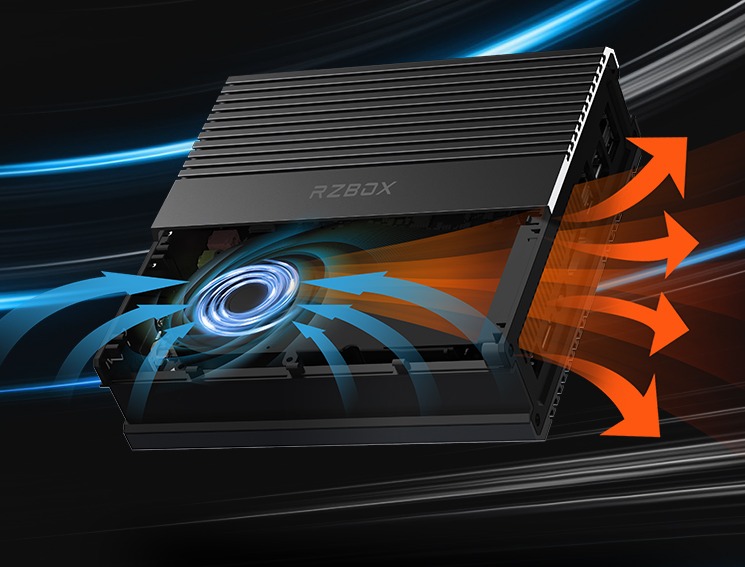 But the RZBOX is also connected wirelessly. Despite the AMD processor, an Intel AX2000 network card is used for the Wi-Fi 6 connection. Bluetooth 5.2 is also supported by the network card.
As already mentioned, the AMD Ryzen 4900H processor is used in the mini PC. This is the most powerful mobile processor from AMD in the 4000 generation. It is equipped with 8 cores and 16 threads, which are operated with a clock rate of 3.3 to 4.4 GHz.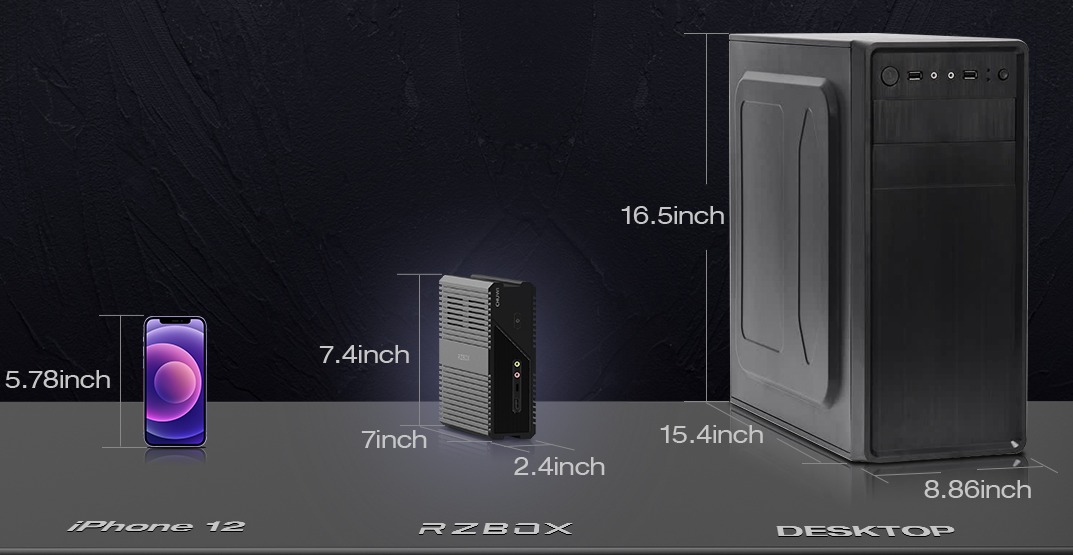 As a graphics card, you use an integrated Vega 8 graphics card, which unfortunately delivers rather moderate performance. However, it should still produce playable frame rates in older or e-sports game titles at a resolution of 1920 x 1080P.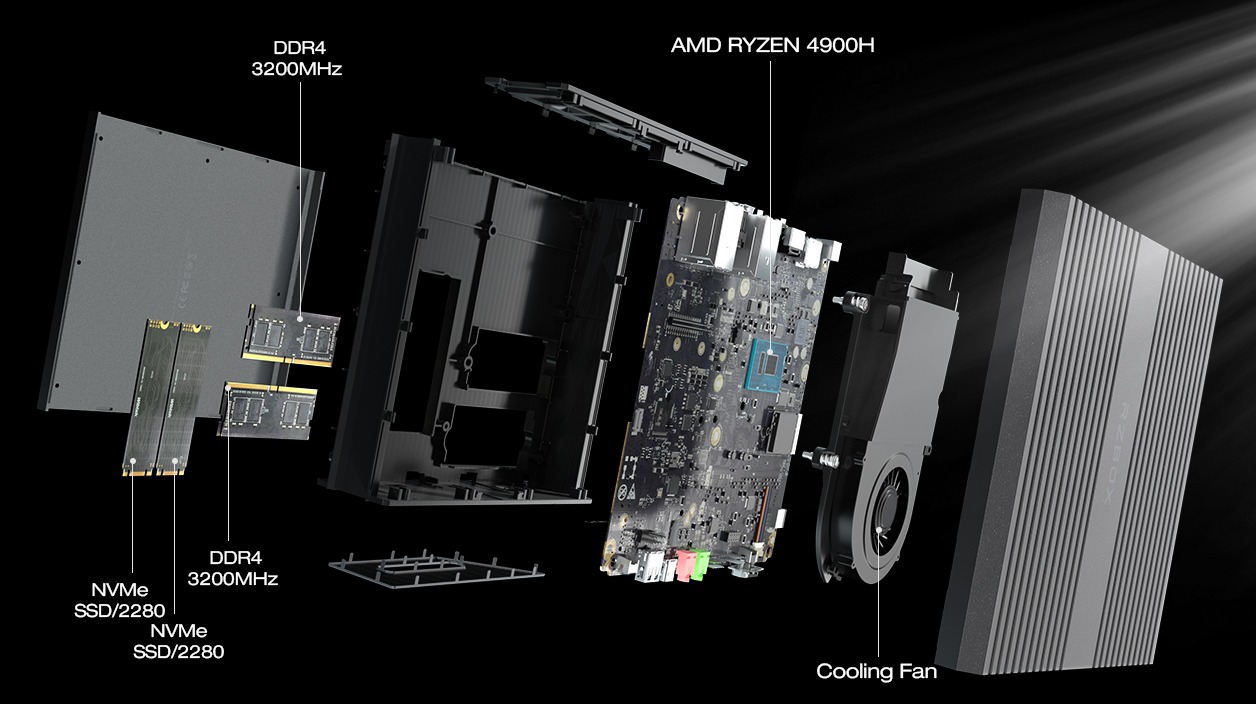 Depending on the selection, up to 16 GB of DDR4 RAM with a clock rate of up to 3200 MHz is available. The two SODIMM slots can also be equipped with up to 32 GB. A PCIe NVMe SSD with up to 512 GB is also installed, which can also be exchanged. In addition, there is also a free M.2 SSD port on the motherboard, where you can insert up to 5TB SSDs.
Windows 10 is included and pre-installed as the operating system, but those who prefer to use Linux can also use this. CHUWI gives Ubuntu as an example here.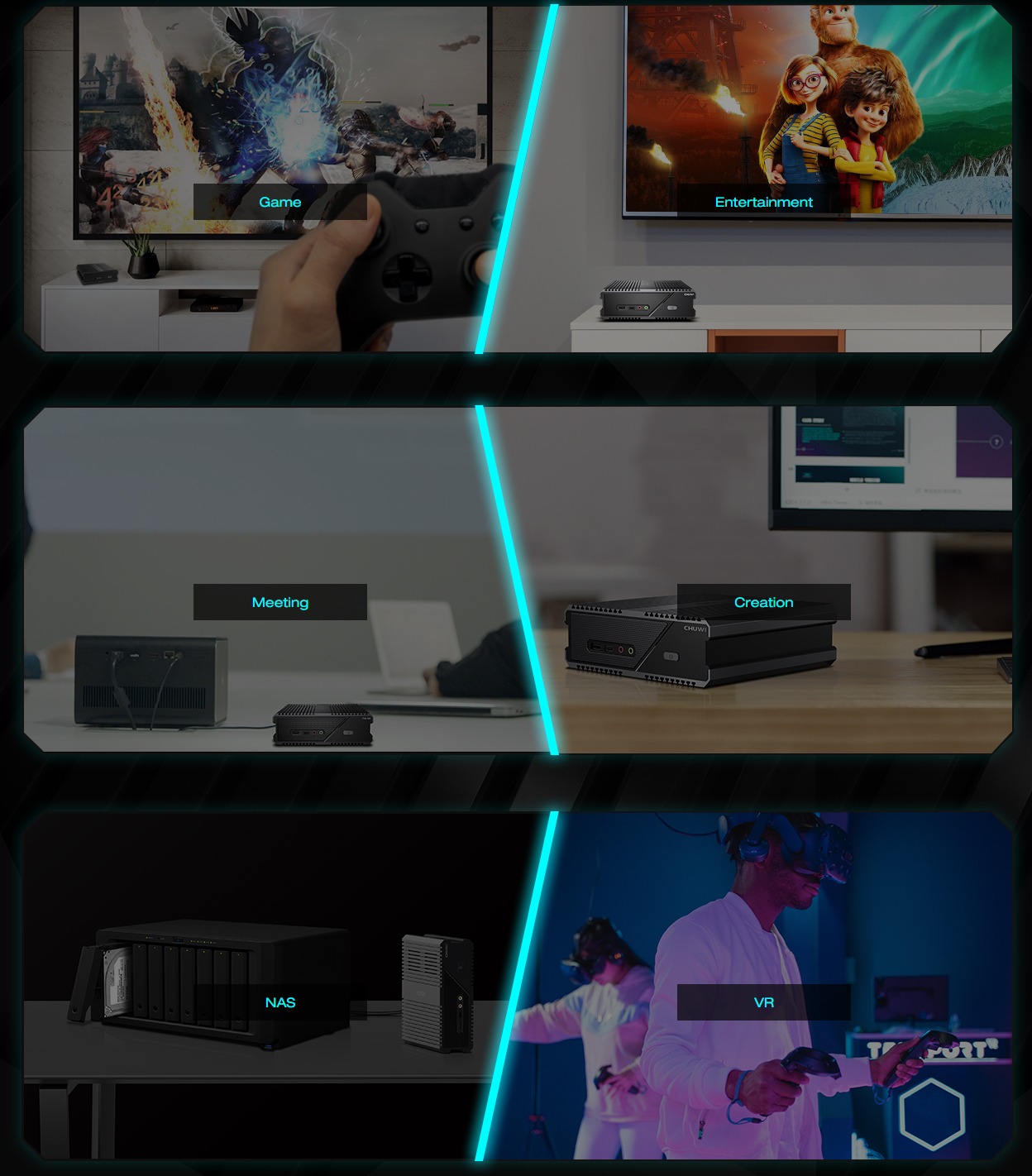 Depending on the intended use, you can certainly make good use of the mini-PC. However, an important factor, the price is not yet known and we have to be patient until the release next month. I think the current development of CHUWI is good, one finally uses powerful hardware, actually only notebooks with QWERTY layout are missing.