CHUWI Hi10 Go is a 10.1-inch Windows tablet PC powered by Jasper Lake's Celeron N5100
Chinese manufacturer CHUWI is planning to release a 10.1-inch Windows tablet, the Hi10 Go. It's unclear if it will be a successor to the Hi10 X, which we reviewed last year, or if it will be a separate line, but it's the first time we've seen it (or rather, we haven't seen it yet) with a Celeron N5100 CPU, so it's a very interesting new model.
In the low-end Windows tablet market, where the "Atom Z8350/RAM4GB/64GB eMMC" specs had lasted for a long time, the CHUWI Hi10 X came out with the "peeled-back" specs of "Celeron N4100/RAM6GB/128GB eMMC". The Hi10 Go basically follows these specs, but with a change in the model number of the CPU, which is arguably the most important factor.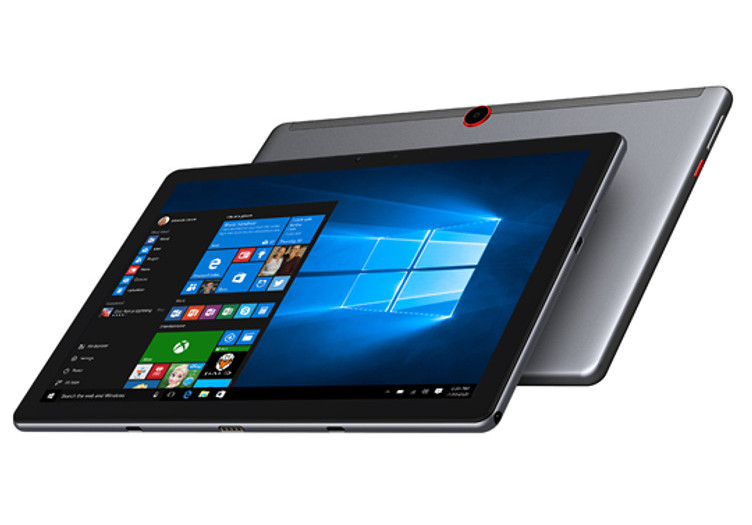 The specifications are the same as the Hi10 X: 6GB RAM, 128GB eMMC, and a 10.1-inch WUXGA (1,920 x 1,200) display. I think the specs are satisfactory enough for a low-end Windows tablet. Also, it can use CHUWI's stylus pen HiPen H6, which supports 4,096 levels of pen pressure.
Here is the top image again, CHUWI explains that the front is a 2.5D full glass panel and the chassis is made of full metal. It's hard to tell from the image, but since the size is smaller than the Hi10 X, the bezel width is also thinner and probably more stylish.
The keyboard has been changed from the Hi10 X. The Hi10 X comes with a full-fledged hinged keyboard (sold separately), while the Hi10 Go comes with a simple thin keyboard. From this image, it looks like it has a kickstand on the keyboard side (not sure what it actually looks like).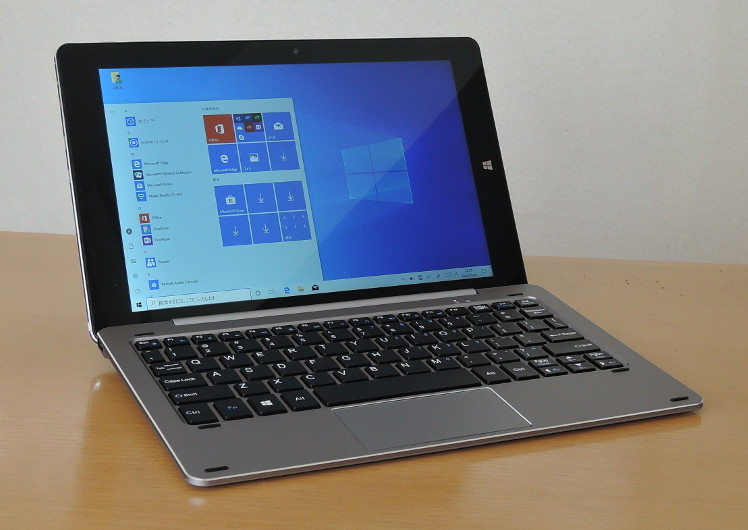 If you want to use it more like a laptop, the Hi10 X seems to be better, but I think the Hi10 Go is lighter in weight, so it's a matter of opinion which one is better in terms of product characteristics.
Also, as with the Hi10 X, I think it's admirable that a 10.1-inch tablet has two USB Type-C ports and HDMI (CHUWI says it's just HDMI, but I think it's microHDMI).
The CHUWI Hi10 Go is scheduled to be released in April, and as of March 13, the price is not known, but CHUWI often offers a discount coupon if you register your email address before the pre-order starts, so there is a possibility that they will offer the same for this product.
With Jusper Lake, I think this Windows tablet will be very popular in Europe and Asia. We will keep you posted as soon as we get further information.