Chuwi is about to launch the CoreBook Pro, 2K HD, up to 2560*1440 resolution
The Chuwi CoreBook Pro won't really be a gaming or creative computer, but rather a web consultation and office automation machine as well as a multimedia station. Its 14 inch screen with thin borders and its 2560 × 1440 pixels 100% sRGB display make it a real small portable cinema.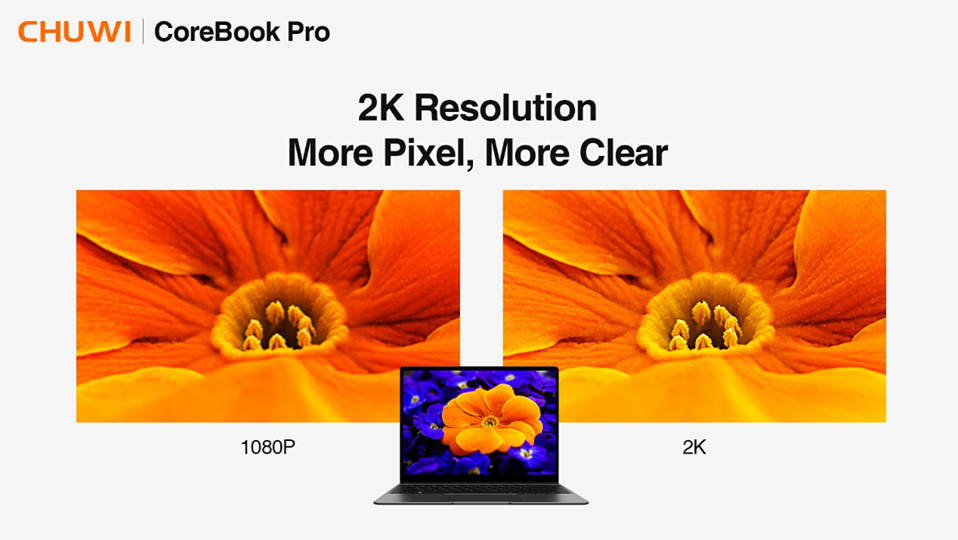 It weighs 1.53 kilos and is 36.2 cm wide, 24.2 cm deep and 1.59 cm thick. It is therefore a 14 inch compact and light enough to allow easy movement.
On-board RAM is 8GB of DDR4, a comfortable amount for multi-tasking. The storage is entrusted to a 256GB SSD in M.2 SATA 3 format associated with a second M.2 slot free for a possible evolution of the storage. The random access memory is soldered but the processor can't manage more than 8 GB.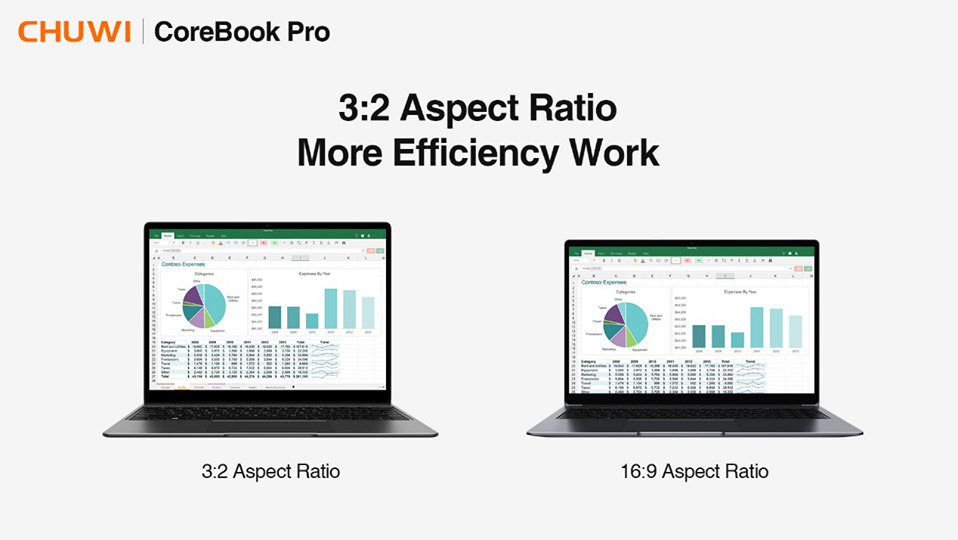 The battery is a 36.5 Whr which announces 9 hours of endurance for the machine. A figure that may need to be moderated by practice with a drop to 6 or 7 hours in video use for example. The Wifi module is a classic 802.11AC with a Bluetooth 4.0. Connectivity is limited to the minimum with a power jack port, a USB 2.0 Type-A, a USB 3.0 in the same format, a MicroSDXC card reader and a 3.5 mm audio jack for headphones and microphone in addition to the MicroHDMI port mentioned above. A pair of stereo speakers is built in.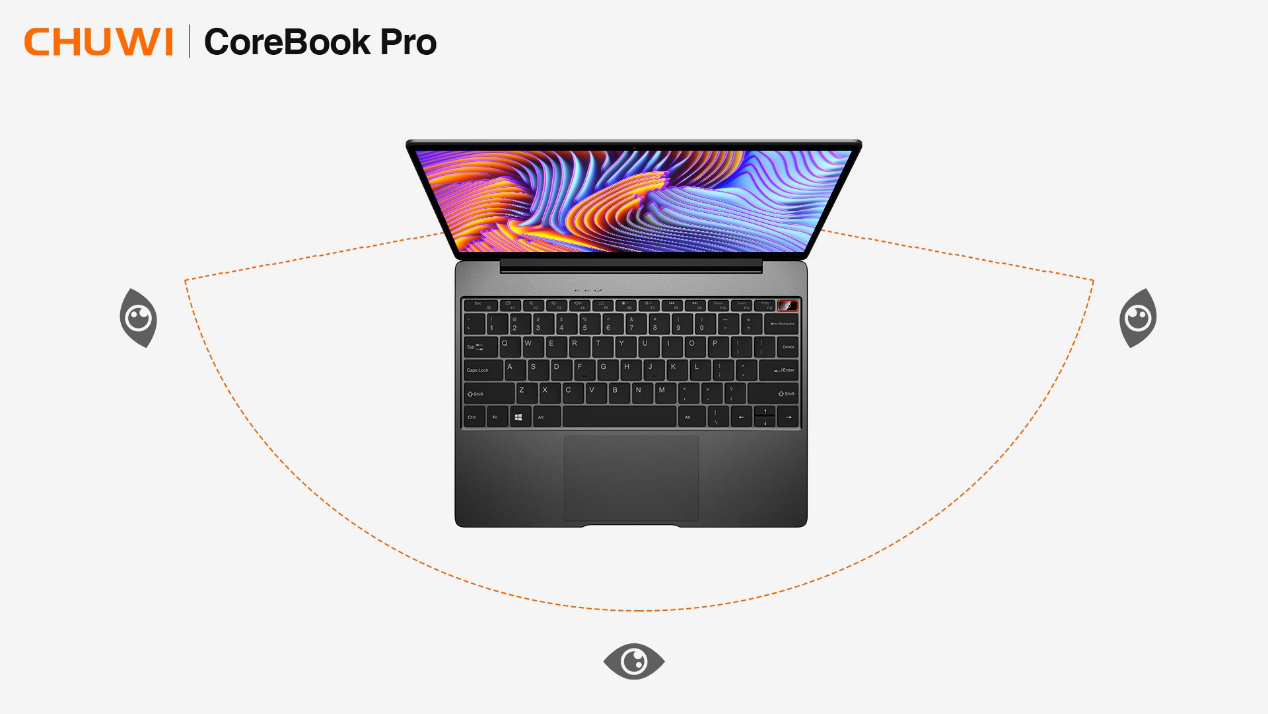 The keyboard of the Chuwi CoreBook Pro is a Chiclet that seems to be very well established with a number pad overhanging a large touchpad. It is backlit which will be a plus for QWERTY keyboard users and a souvenir for QWERTY keyboard users. The latter will undoubtedly be obliged to toggle the keys to their preferred layout thanks to a kit of labels to be stuck on the keys. It is possible that the keys may be removable, but for the moment it is not at all safe.
The Chuwi CoreBook Pro includes a classic Windows 10. Delivered in English, you can easily switch it to French with a simple download of language pack.