Teclast T22 Pro All in one AIO PC Computer
The types of computers have become more diverse with the development of technology. There is no need to say more about desktops and laptops, and we have begun to enter our lives decades ago. Now, the launch of HTPC, mini PC, and all-in-one products can be said to greatly facilitate our lives. The mini PC and HTPC can be placed in the living room, connected to the TV to become a home theater, and easy to play games.
I also think that all in one computer is more suitable for office use. Nowadays, many companies use an all-in-one computer to work. After all, their configuration is not bad. It can save space and reduce wire and office environment. More simple and beautiful, so all in one machine is a very good choice for the company. Because of this, I purchased the Teclast T22 Pro ALL IN ONE AIO Desktop PC.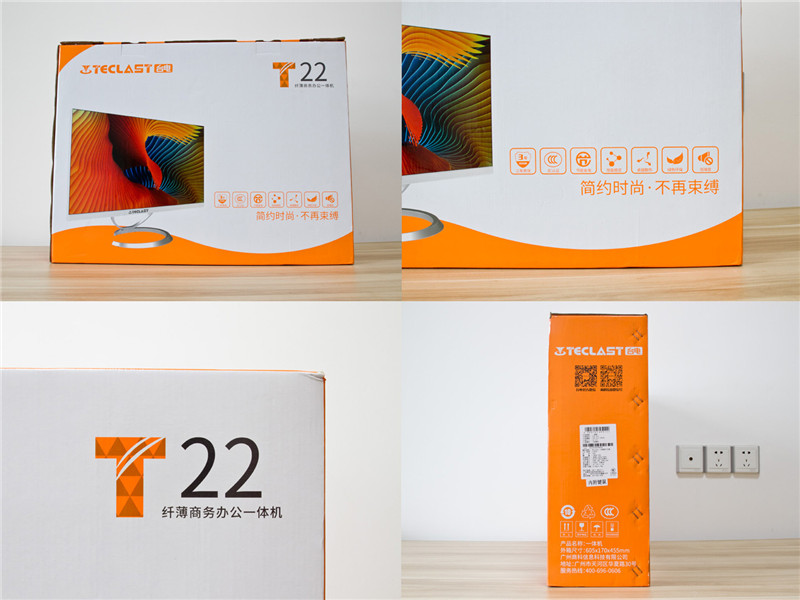 Teclast T22 Pro can basically meet my needs: 4 USB3.0 + 2 USB2.0, VGA + HDMI interface, the price is around $300.
We can see that the Teclast T22 Pro's packaging style is orange-white, it looks simple and capable.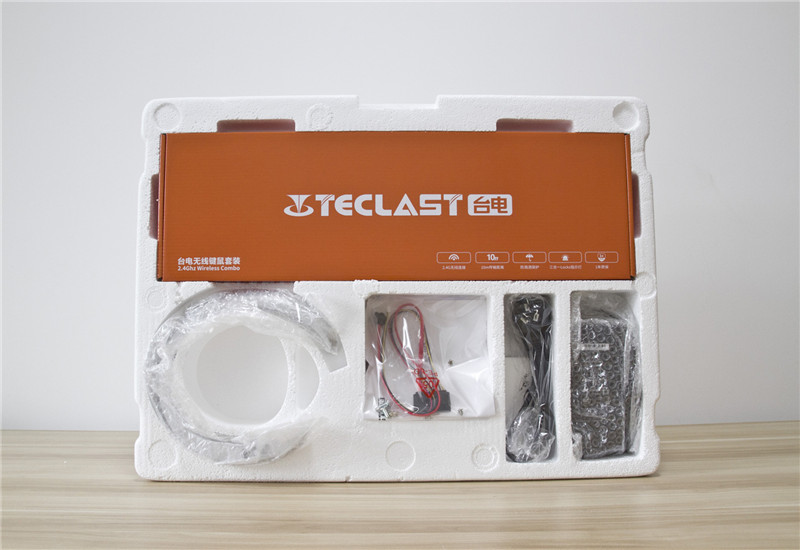 And the product accessories, one machine (including the base) *1 wireless mouse and keyboard set *1 power adapter *1 manual / warranty card *1, there is a dedicated line to upgrade the hard disk, this line for the hard disk upgrade For friends who need it, it is very important and must be preserved.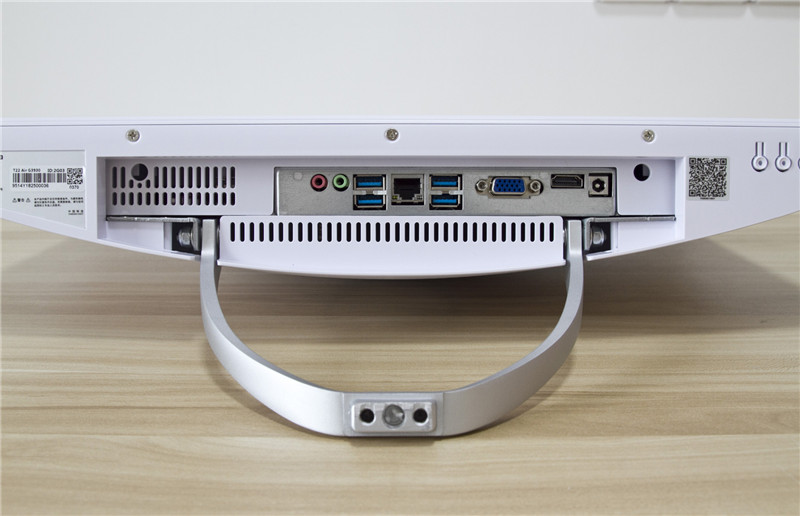 Teclast T22 Pro mainframe is equipped with 1 x LAN; 3.5mm headphone jack X1, 3.5mm microphone interface X1, lower USB3.0 X4, back USB2.0 X2, VGA interface X1, HDMI interface X1.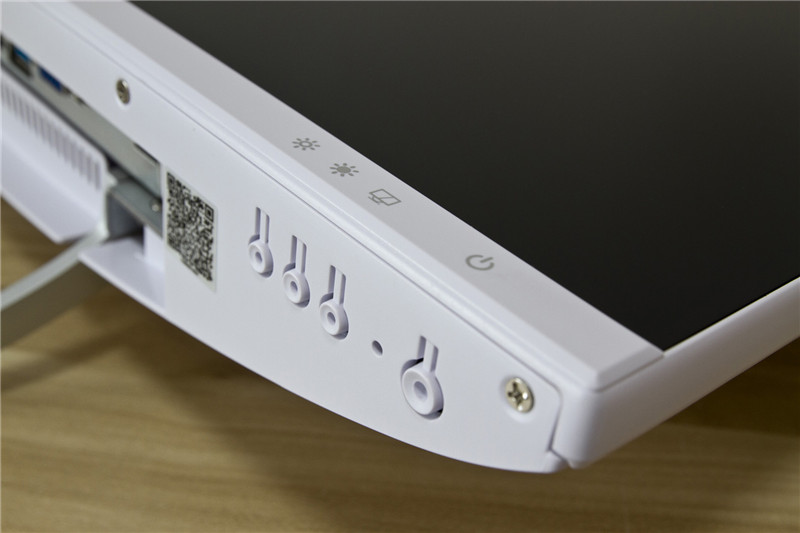 Its buttons use a physical button design, I still like this design, after all, there is feedback. When I used LG, because it was a virtual button, I didn't even know if it was open, so I still think that the physical button will be better.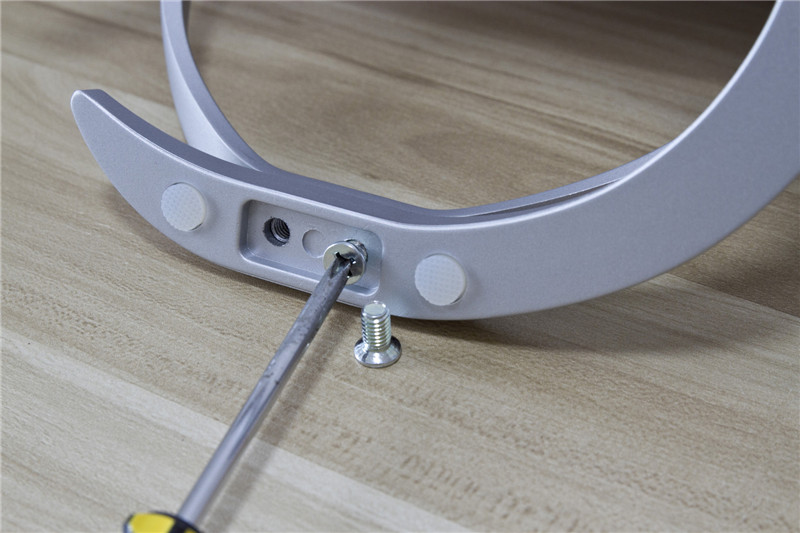 Its base is screwed, but now most monitors are screwless.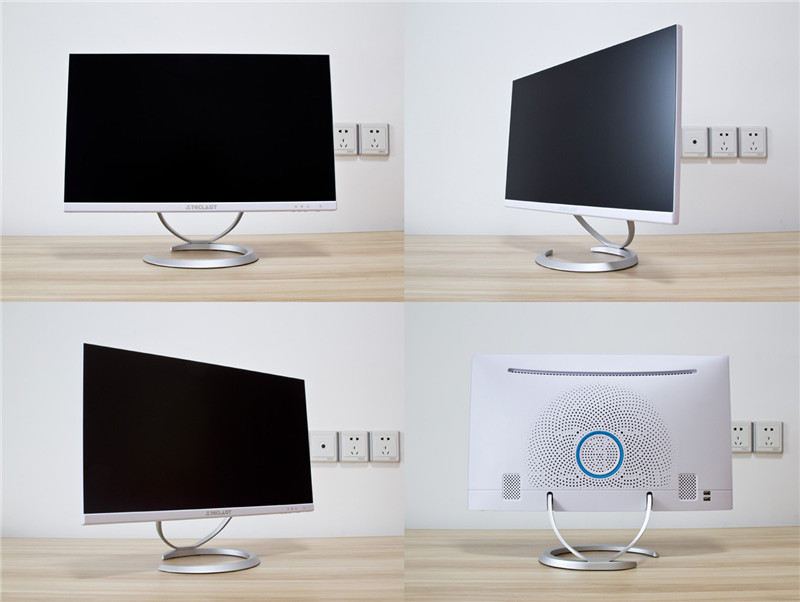 The base and product appearance of the Teclast T22 Pro can be said to be very pleasing to the eye. The 21.5-inch display is still sufficient for office work, after all, it is only used to process documents or PPT. I believe many of my friends will care about the heat dissipation problem of the all-in-one computer. We can see that the back of the Teclast T22 Pro has a CPU cooling hole design.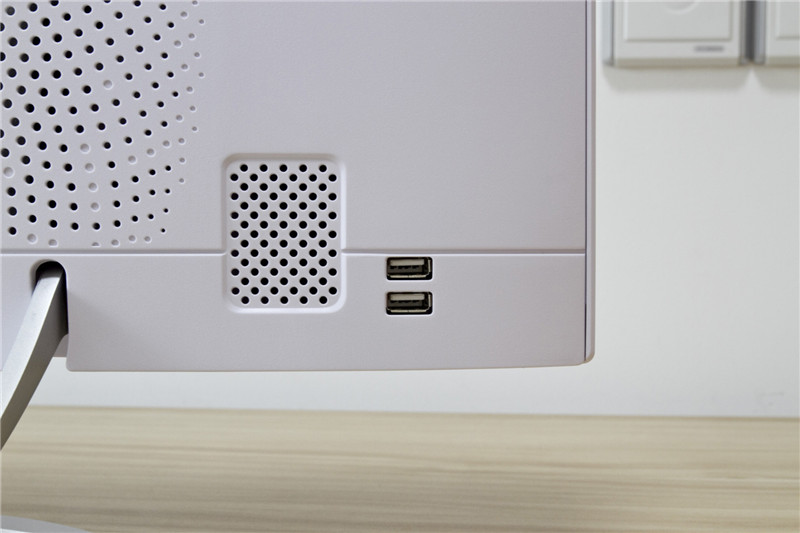 There are also two USB 2.0 ports on the back.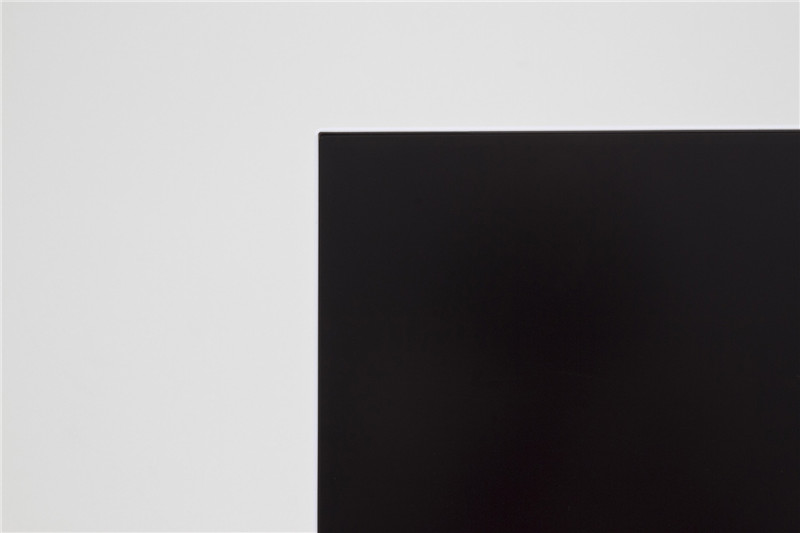 In terms of the border, the narrow border design is now more popular.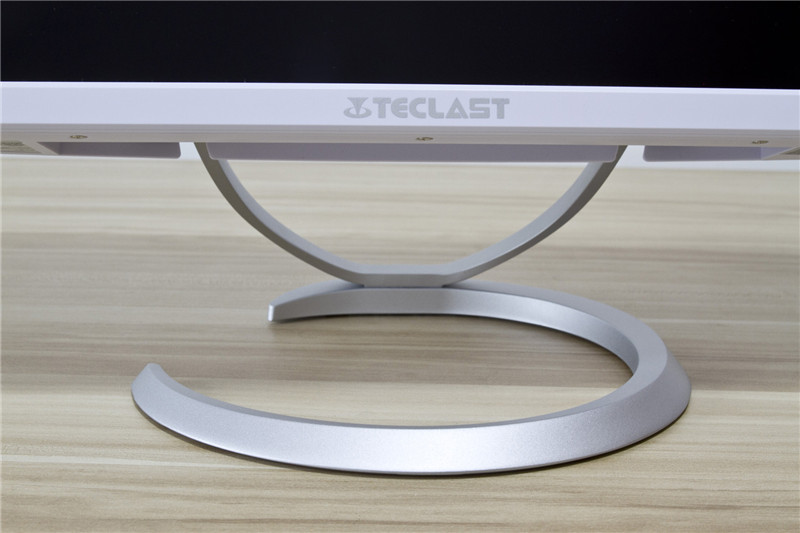 The base design of the Teclast T22 Pro is quite technical.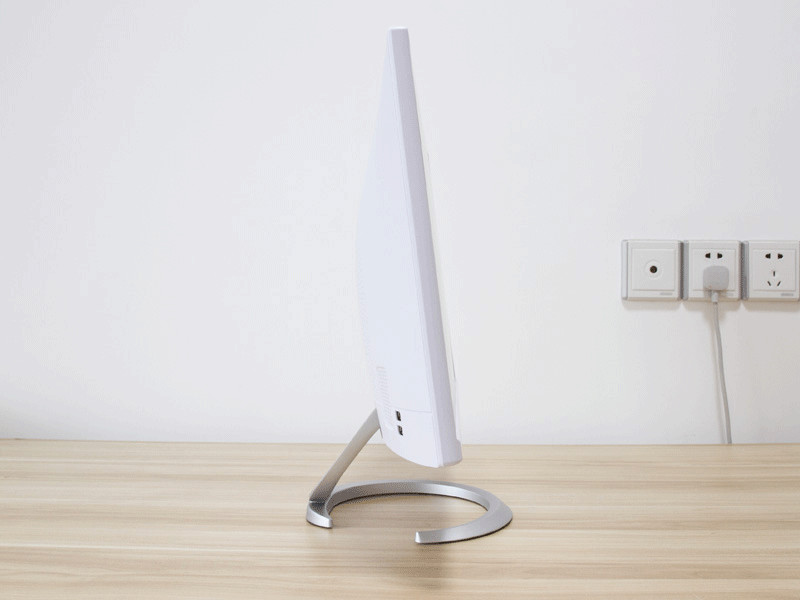 Teclast T22 Pro supports screen tilt angle of -10-10 degrees, which can be adjusted according to your needs before starting.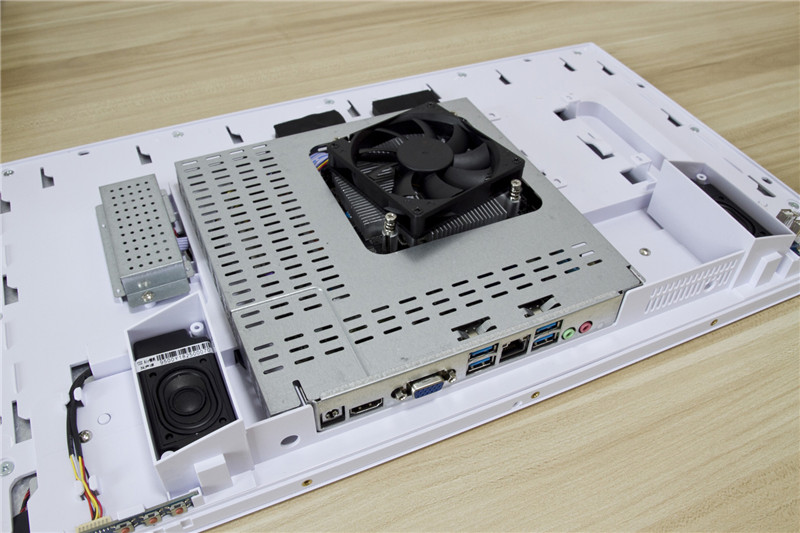 CPU: Intel G3930
Motherboard: H110 (dedicated motherboard)
Memory: 4G
Hard disk: 128GB+256GB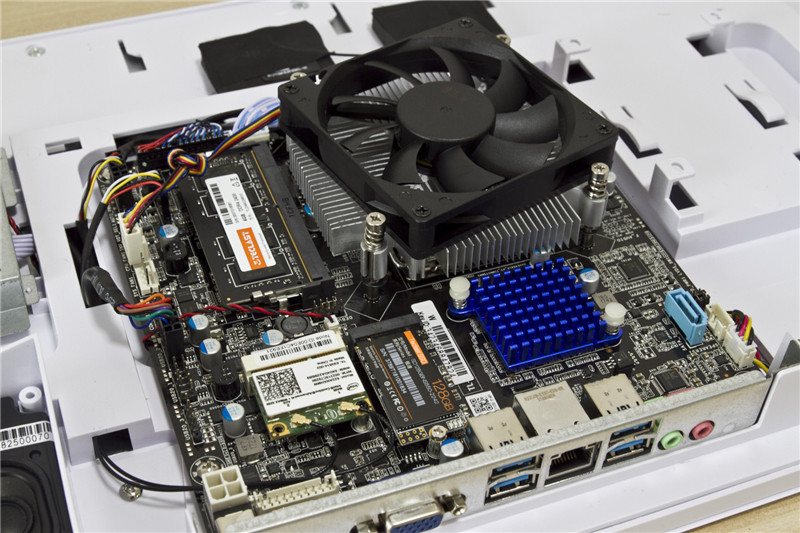 We can see that the wiring inside the Teclast T22 Pro is very neat.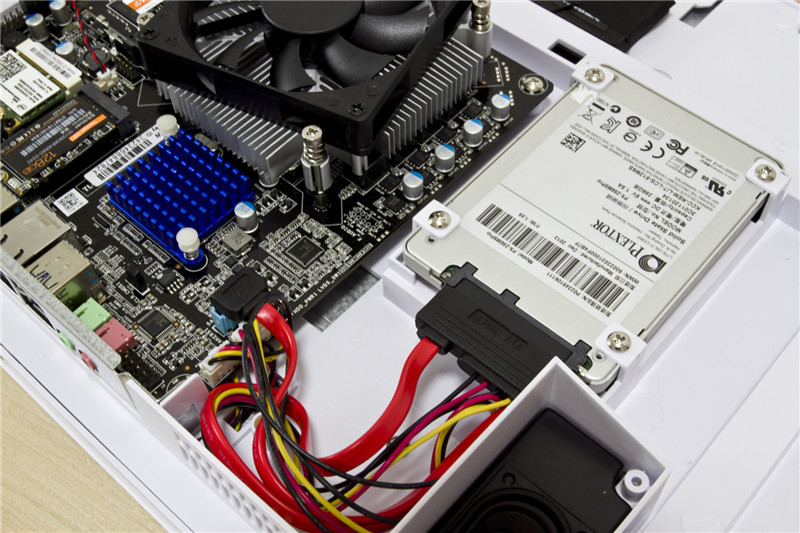 Adding a solid state drive, 128GB is not enough. A friend asked me, is it difficult to disassemble the T22 Pro? In fact, it is very simple. You only need to remove the 4 screws at the bottom of the display to remove the back cover.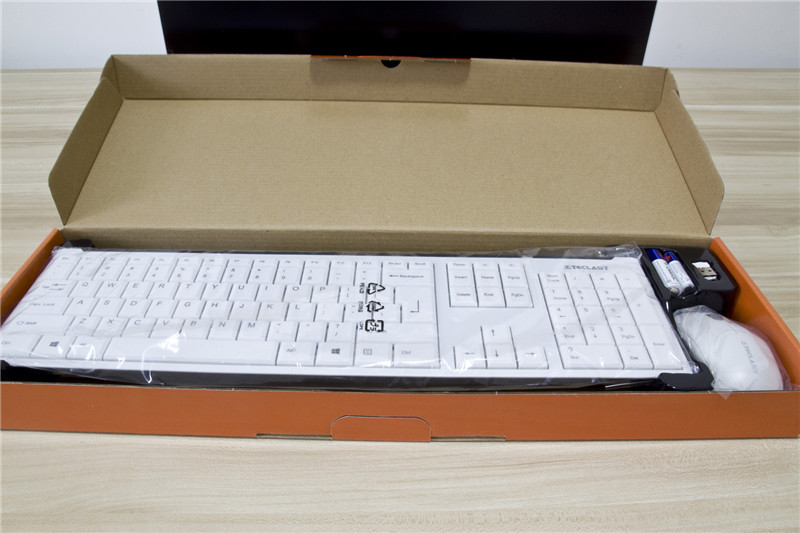 The mouse and keyboard set will not be described too much, wireless mouse and keyboard.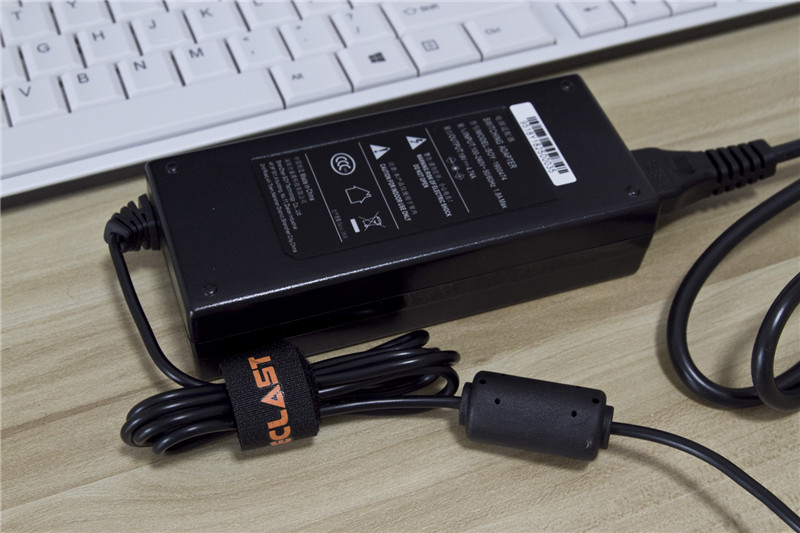 Then plug in the power supply and it will be turned on. This is also the convenience of the all-in-one computer. For business applications, it is really good.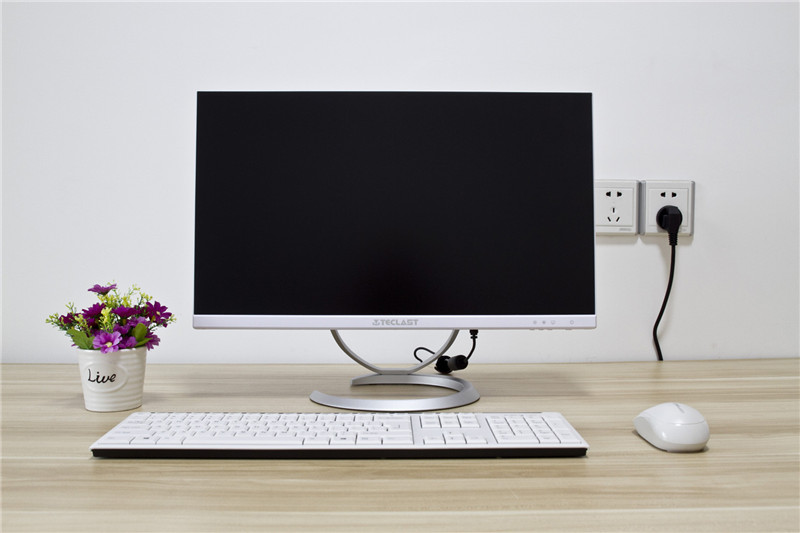 Compared with the previously messy desktop, it is indeed more comfortable now. At least there are more places, and the line will not fly left and right.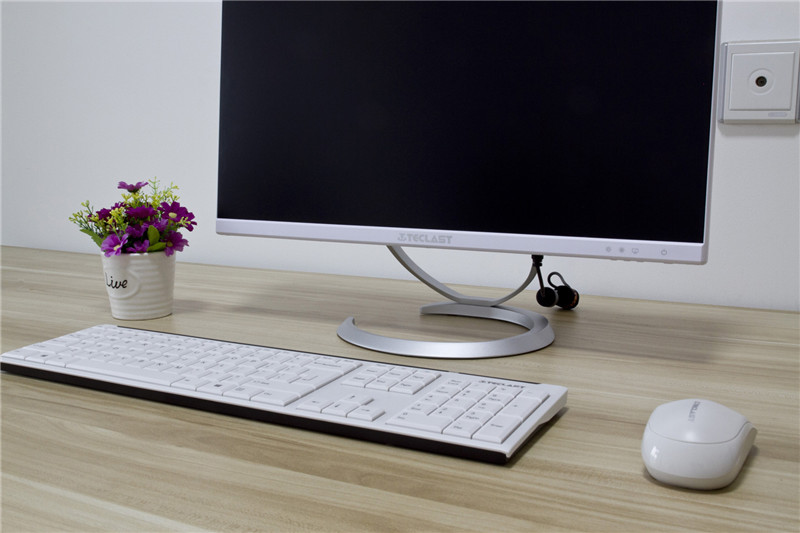 These keyboard and mouse are enough for ordinary office work. Of course, if you still have some pursuit, you can put on your exclusive equipment.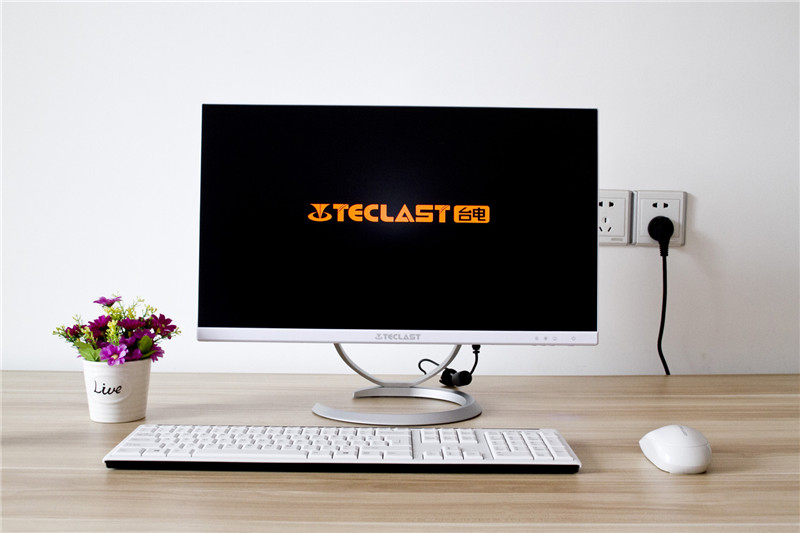 Teclast T22 Pro is booting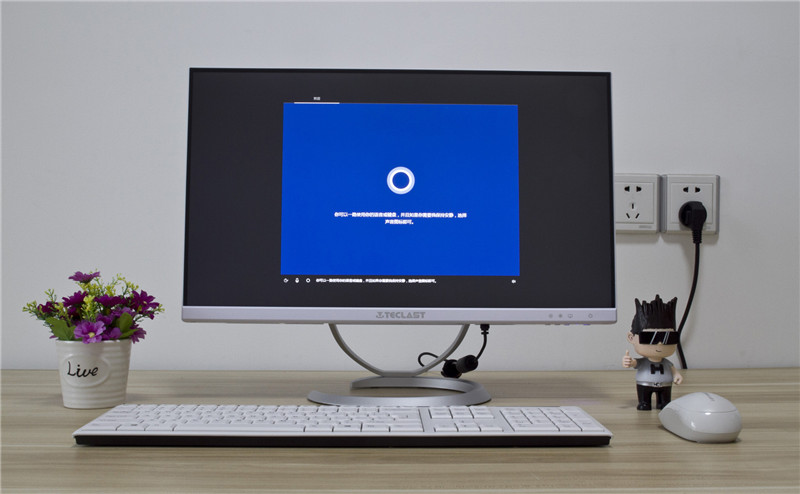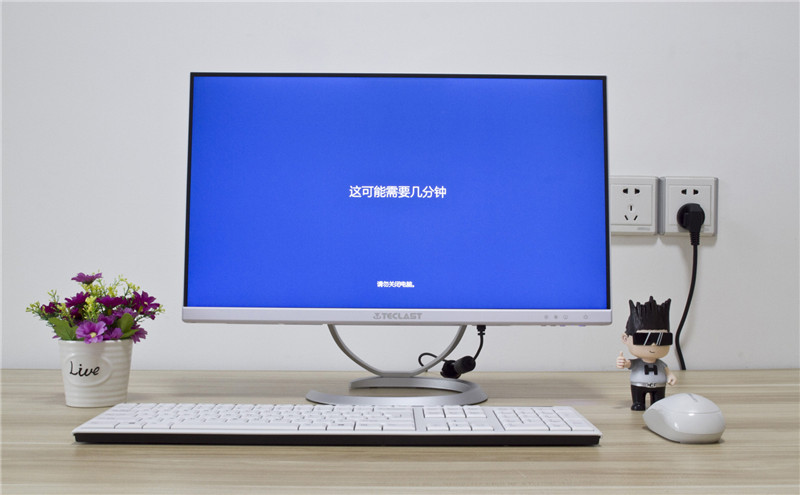 Teclast T22 Pro comes with a genuine WIN10 system, in the configuration…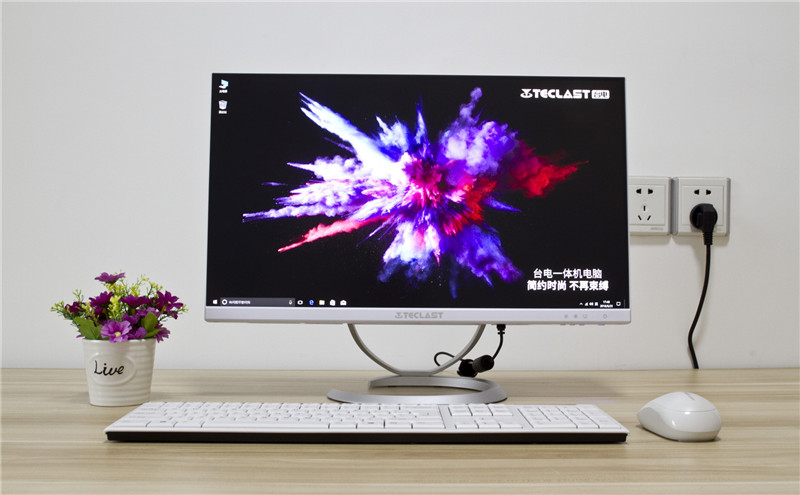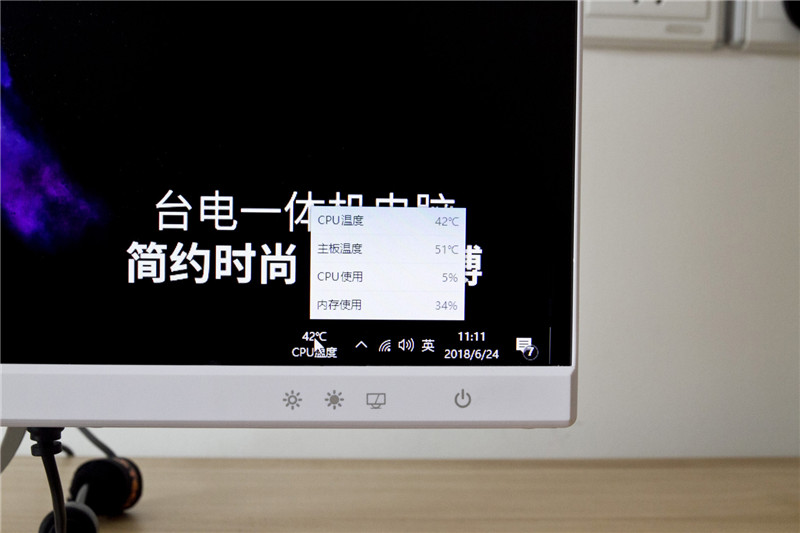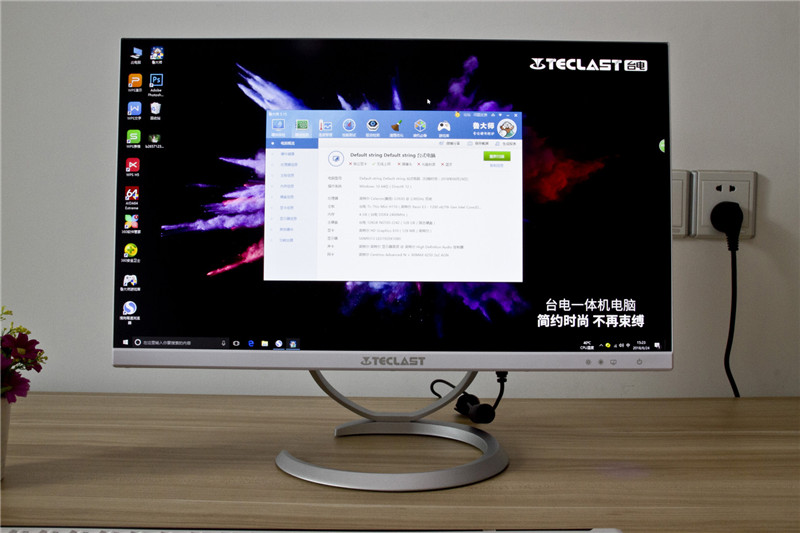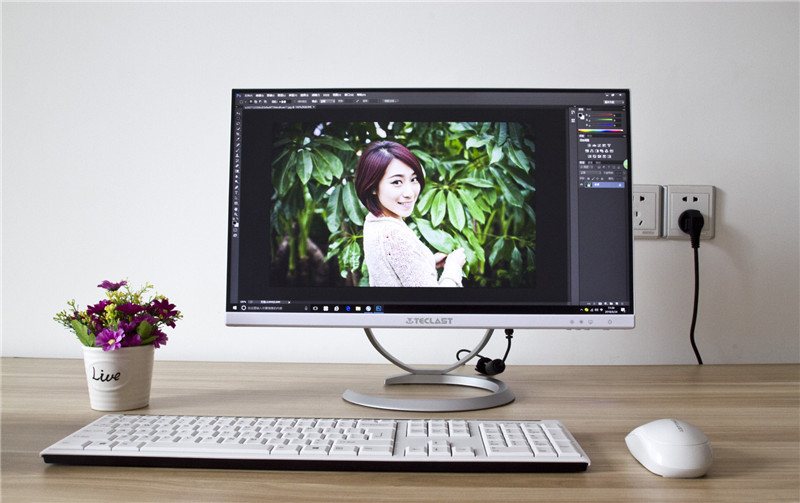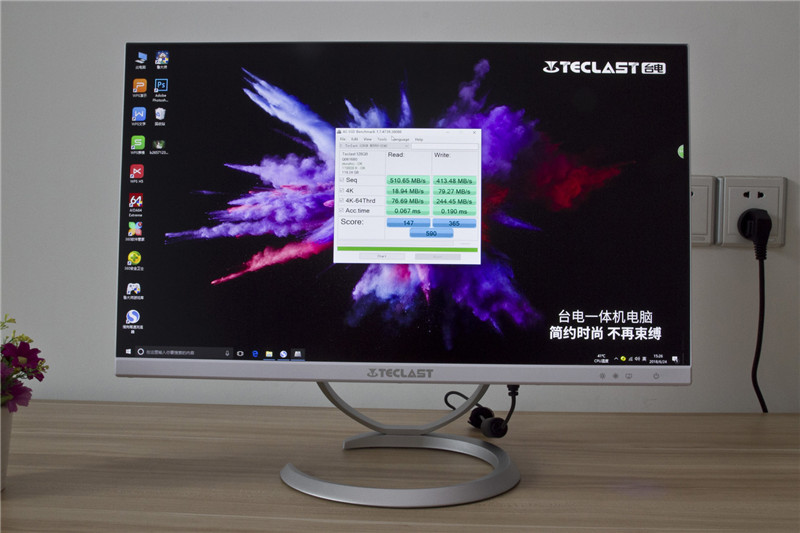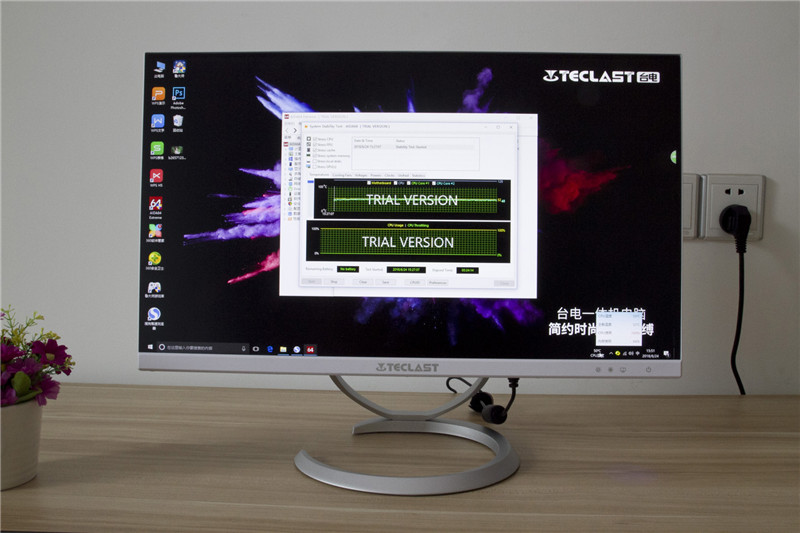 Summary
For the office staff, Teclast T22 Pro is a good choice, and for other purposes, its hardware configuration is still a little behind. So buying this one-piece computer still depends on personal needs. I think the Teclast T22 Pro is a good choice, not only beautiful, but also easy to care, making more room for the desktop.